The Dark Side of Design
An experimental online exhibition hosted by the Museum of Modern Art explores the intersection of design and violence in a post-9/11 world.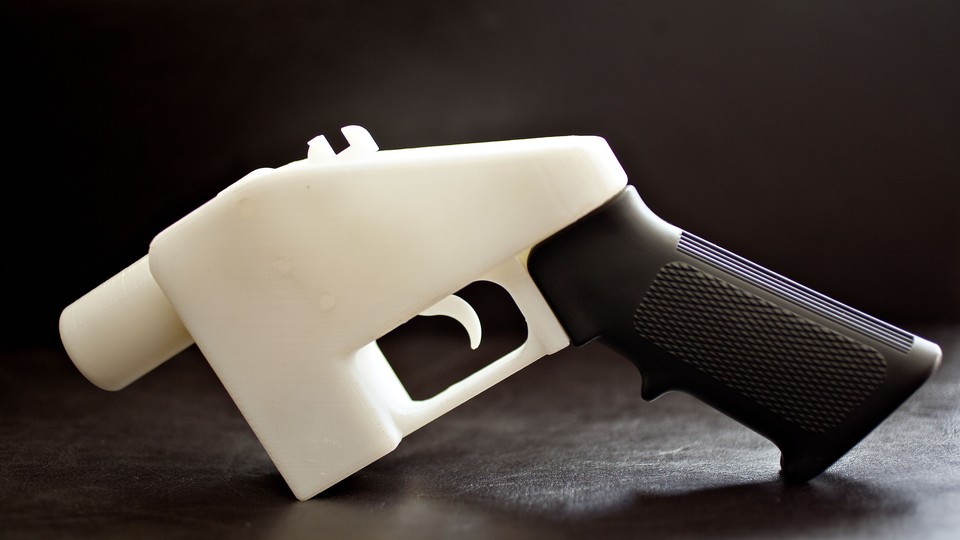 The cognitive scientist Steven Pinker's book The Better Angels of Our Nature posits that despite new high-tech methods of destruction and ongoing global conflicts, the world has overall become a less violent place. But this claim didn't seem completely right to Paola Antonelli, a senior curator at the Museum of Modern Art, and to Jamer Hunt, the director of Parsons' graduate program in transdisciplinary design. They instead believed that designers, intentionally or unintentionally, may have simply helped violence mutate into other, new forms.
Pinker's book inspired Antonelli and Hunt to curate Design and Violence, a hybrid "exhibition" and critical forum that has been hosted online by MoMA for the last 18 months. This week the museum published a book of the same title that addresses the impact of design on everything from shooting targets to lethal injection drug cocktails. The project looks specifically at changes that occurred after 2001—a watershed year for the perception of violence in the United States.
The project is organized around four different themes—"Hack," "Control," "Trace," and "Annihilate"—and the website includes essays from critics and experts from outside the design world, including NPR's Jad Abumrad, the novelist William Gibson, and the media mogul Arianna Huffington.
The "Hack" section considers non-violent objects, such as the mundane box cutter, that have been repurposed for violent ends, regardless of the designer's original intention. 3D printers, similarly, have been used to make guns. But, as Antonelli noted, 3D printers also prompt us to think about how open-source design can subvert subtler forms of violence such as governmental control of intellectual property. Sometimes hacked objects can be transformed from neutral to beneficial, Antonelli said, as when protesters in Istanbul's Taksim Square used cleaning-product containers to spray milk into their eyes to minimize the effects of tear gas.
The curators said in an email that they noticed some surprising responses to the essays that appeared on the website. For one, people were more outraged about designs that engender forms of violence toward animals than toward humans. An analysis of Temple Grandin's Serpentine ramp, designed to make the slaughter of cattle more humane, remains the most-discussed post on the site. "People were far less affected by the design of the lethal-injection cocktail, for example, even when we invited Ricky Jackson, an exonerated Death Row prisoner, to write a very eloquent response," they said.
Antonelli recalled one particularly memorable reply from a commenter suffering  from chronic pain who defended a speculative project by Julijonas Urbonas called Euthanasia Coaster. The metaphoric roller coaster was conceptually designed to humanely kill its passengers after offering a range of experiences, from euphoria to thrill, from tunnel vision to a loss of consciousness. Hunt and Antonelli said this kind of audience engagement is central to the project and wouldn't have been possibly in a more traditional museum setting, which remains the standard of validation for critics. Design and Violence's online hybrid form allowed the curators to "embrace ambiguity and even consider the necessity of violence, or at least its inescapable connection to design and life," Antonelli said.