The Best Reason to Watch the Rock and Roll Hall of Fame Induction
Bill. Withers.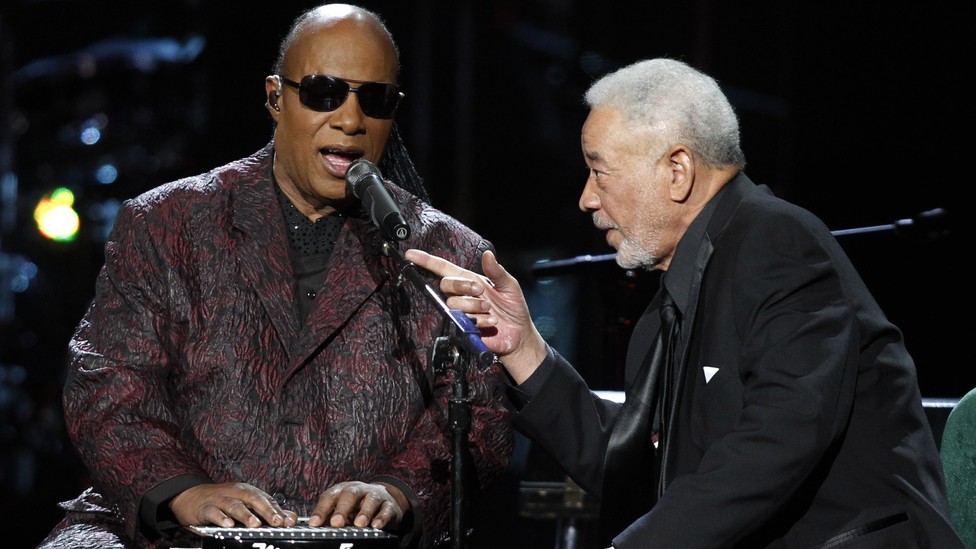 The first words sung on stage at the 2015 Rock and Roll Hall of Fame Induction Ceremony were "I don't give a damn about my reputation," a fact about which the jokes write themselves. Anyone showing up to be entered into a hall of fame gives a damn about his or her reputation, and that includes Joan Jett, regardless of the convincingly fierce way she delivered the lyrics she first recorded 34 years ago. After a speech from Miley Cyrus—opening line: "I'm gonna start off this induction with the first time I wanted to have sex with Joan Jett"—and remarks from the Blackhearts, Jett took to the mic with tears in her eyes.  "I was really going to try not cry," she said.
Viewers of the ceremony, which airs Saturday night on HBO at 8, should be able to forgive the display of emotion. The Hall of Fame is both preposterous (an institution to rebellion) and unfair, as demonstrated by the fact that Ms. I Love Rock and Roll herself has been snubbed until now (a fact that Krist Novoselic complained about onstage last year, when Jett performed with Nirvana). But if there's value in the ceremony, it's in the reminder that rock and roll is some people's life work, and that for however much fame and money successful musicians might make in their heyday, the notion of eternal recognition still has some value.
The poet Laurie Anderson offered the most gut-punching explanation of this idea while accepting a trophy on behalf of her late husband, Lou Reed. "They say you die three times," she said. "First when your heart stops. Second is when you're buried or cremated. And third is the last time someone says your name." Being in the hall means that Reed's third death is a long ways off—though one suspects that'd be the case no matter what. The text of Anderson's speech made the rounds online when the ceremony happened in April, but it's worth watching for both her delivery and for when the entire auditorium says the departed's name back at her: "Loooooou."
The telecast features a number of other lovely moments, though the show's perhaps best consumed with only partial attention; put it on the TV while making dinner, or something. One minute, you'll be zoning out as an artist or a deceased artist's kid reads a litany of thank-yous, and the next you'll be agape at some huge performance: Jimmie Vaughan, Gary Clark Jr., and John Mayer blasting through an epic Stevie Ray Vaughan tribute, or a Rolling Stone listicle's worth of musical icons joining Ringo Starr on stage for "With a Little Help From My Friends." Starr's also the subject of another highlight, a segment featuring the likes of Questlove and Max Weinberg at the Beatle's drum set, explaining how to get that Ringo sound.
But if you're going to watch one thing from this year's induction, make it the Bill Withers segment, which deflates the pomp of the ceremony while embracing the ideals it seeks to represent. The 76-year-old Withers used his acceptance speech as a roast, lightly mocking Miley Cyrus, Beck, Stevie Wonder, and others in the room. He confessed to not being familiar with everyone's music, as his rock career began in his 30s and he's spent his later years watching a lot of Judge Judy.  Then Withers sat on stage and watched as Wonder performed "Ain't No Sunshine" and John Legend sang "Use Me." The two dueted for "Lean on Me," and Withers finally, seeming begrudgingly, joined in. He hadn't played a show in decades, and he was only going to let that fact change  on his terms. It was the most rock-and-roll thing of the night—someone who may give a damn about his reputation, but wasn't letting on.