How Network Television Is Facing the Future
Diverse casting, creative risks, and a willingness to embrace cable storytelling defined many of the biggest hits for the likes of ABC and Fox this year. But are programmers paying attention?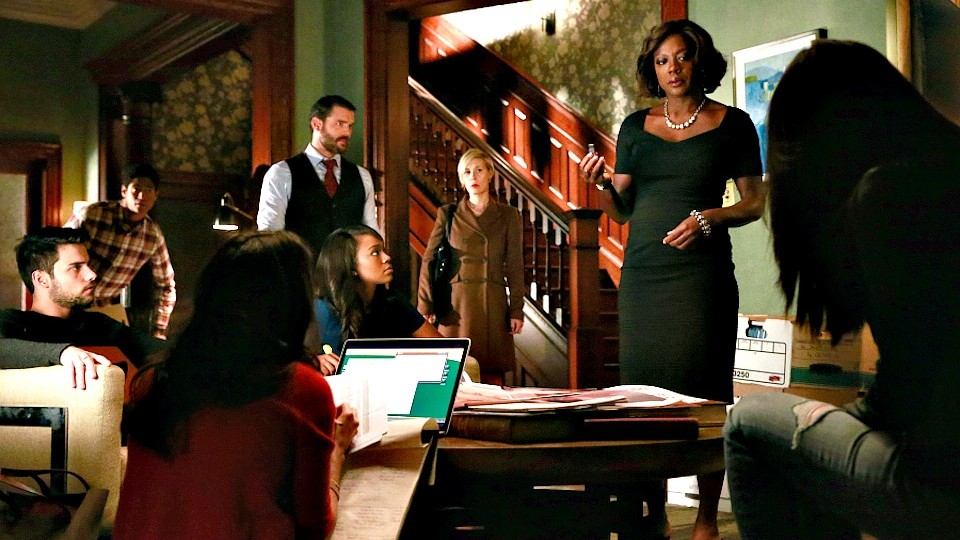 The status of network television as the medium's dominant form has long been in decline. With the rise of cable television, the Internet, and streaming services, the mono-cultural reach of the "big five" networks isn't what it once was. These days, a show only has to draw a few million viewers to be considered a hit, and the 22-episode model of storytelling is being switched up for a wider variety of schedules aping the more limited "prestige TV" run. But even with all that noted, 2015 is notably seeing the end of two shows that were flagships for the final era of network dominance: CBS' CSI: Crime Scene Investigation and Fox's American Idol.
From 2002 to 2005, CSI was America's favorite show, a mantle that was then claimed by American Idol from 2005 to 2011. Almost any new show that "launched" out of either hit (i.e. aired after it) became an instant success and an anchor for its network, from House to Without a Trace to Hell's Kitchen. But both CSI and American Idol have slowly fallen in the ratings while getting more expensive. Neither will go gently (Idol ends after this coming cycle and CSI may get a sendoff movie), but both are long past their glory days.
For every network, the collection of cancelations, renewals, and new series pickups debuted at "Upfronts" (days of press conferences announcing next season's schedules to reporters and advertisers) marks something of a pivotal moment in an era where a show on basic cable (The Walking Dead) and another on premium cable (Game of Thrones) out-draws almost everything the big five have to offer. Network TV has proven more and more adaptable over the years, offering more shows that embrace serialized storytelling, more single-camera comedies, and more dramas with morally complex leads and themes. But as the universe of TV continues to expand, the vision of network executives seems to be contracting.
Fox's biggest surprise hit of the 2014-2015 season was Empire, Lee Daniels and Danny Strong's widescreen soap opera about the hip-hop industry, which drew a weekly Super Bowl-level audience among black TV viewers and saw ratings go up with every subsequent episode—typically a TV impossibility. It will be given an expanded episode order and a more prominent position in the 2015-2016 schedule, but beyond Empire there's little else the network can carry over with much pride. The former Fox chairman Kevin Reilly reveled in poaching hot talent from other networks, but much of his handiwork is being discarded: The Mindy Project will likely take its small but loyal fanbase to Hulu, Mulaney never quite found its creative voice, and the BBC remake Gracepoint was a ratings dud in an era where you could easily watch the original online.
Aside from Empire, Fox did well with the exceptionally strange Will Forte comedy The Last Man on Earth, a testimony to embracing unusual showrunners with pitches that might seem more suited to cable. The Batman prequel Gotham was never popular with critics, but it had an undeniable slickness that helped it catch on with viewers; hopefully it will up the ante in season two, unlike the previous cult success Sleepy Hollow, which will return for a third year but has creatively lost its way. Fox's ratings have slowly declined, and the network now languishes in fourth place, which helps explain why its strategy for next season relies on genre dramas (such as the return of The X-Files and a Minority Report sequel) and age-old network stars like John Stamos, Rob Lowe and Fred Savage.
"Old network stars" is practically NBC's watchword at this point, as it continues to harken back to its glory days of the 80s and 90s. The network actually finished in first place this season, but largely because it aired the Super Bowl (which it won't get back until 2018). Its schedule consists of Dick Wolf procedural dramas (Law & Order: Special Victims Unit, Chicago Fire, Chicago P.D.) that have all seen better ratings days, and some warmed-over reality-competition shows (The Biggest Loser, The Voice, Celebrity Apprentice) that feel well past their shelf life. Almost everything new NBC threw at its schedule this year flopped, including a slew of single-camera comedies (A to Z, Bad Judge, Marry Me, One Big Happy) that took a broader reach than past cult hits but were met with shrugs from critics and viewers alike.
NBC won't repeat that mistake—its 2015-2016 schedule eschews comedy entirely, except for an hour on Friday nights, and embraces the reboot, from the return of the cult genre hit Heroes to the baffling revival of the 90s Craig T. Nelson sitcom Coach (which, weirdest of all, originally aired on ABC). Its dramas feel as bland as last year: Melissa George is playing a tough workaholic lady doctor in Heartbreaker, replacing Katherine Heigl and the critically reviled political drama State of Affairs. Both shows seem equally shocked at the idea of a female protagonist who can work long hours in a stressful job—an antique viewpoint that ironically reflects NBC's "throwback" programming vibe.
While NBC remains mired in the past, ABC has sought to embrace a more diverse slate of shows and as such scored a lot of solid hits last year, including Black-ish, Fresh off the Boat, and the John Ridley drama American Crime, all of which scored easy pickups, along with the bizarre (but sporadically charming) medieval musical comedy Galavant. The biggest mistake ABC made was passing on the charming Friday-night sitcom Cristela, largely for business reasons (the network didn't own the show, so had less to gain from its success), but it remains worlds ahead of its competitors in presenting television that gives meaningful roles to people of color, helped by the network's relationship with the producer/writer Shonda Rhimes, who scored another big hit this season with How to Get Away with Murder.
For more than a decade now, network television has been dominated by CBS's ironclad lineups of multi-camera sitcoms (Two and a Half Men, The Big Bang Theory, 2 Broke Girls) and franchised crime dramas (the CSI, NCIS, Criminal Minds, and their ilk). Critical acclaim was rarely given but hardly needed: The much-coveted demographic of 18-to-49-year-old viewers didn't watch in quite as high ratios, but overall viewer quantity trumped that concern. But the rust may finally be showing: CSI is dead except for the much-derided CSI: Cyber, which debuted this year, and two NCIS spinoffs may not be enough to prop up an entire schedule.
More than any other network, what happens to CBS will probably signify the future of terrestrial television broadcasting, which is taking cautious but deliberate steps into the world of online streaming. It's already offering a monthly package to watch its shows online without a cable account. Its series orders for 2015-2016 include two reboots of popular films (Rush Hour and Limitless), the return of Supergirl, and a Criminal Minds spinoff starring Gary Sinise, all of which reeks of the kind of desperation that's unusual for the network. For all the talk of cord-cutters and Internet broadcasting, TV viewers aren't switching over completely just yet. But one look at what they're being offered suggests that for all their reach, networks have less and less concept of what they actually want.