To Sing a Song That Changes the World
Ben E. King, dead at 76, contributed to so many classic hits, but "Stand by Me" alone would have ensured his immortality.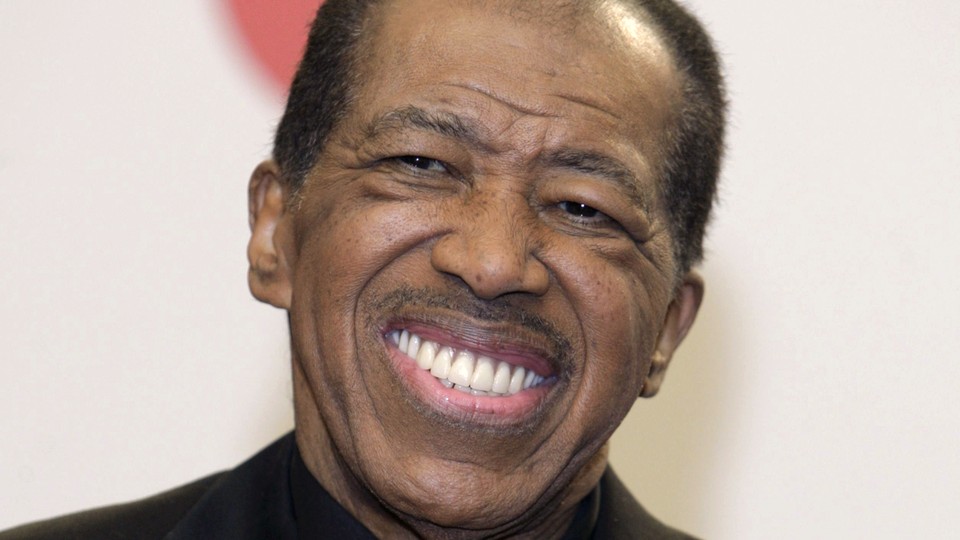 It was only a little more than a month ago that the Library of Congress announced it would induct Ben E. King's "Stand By Me" into the National Recording Registry.  "I think this is one of the greatest moments of my life," King told CBS News at the time. That's no small statement for the man who died Friday at the age of 76, given that he contributed to some of the most powerful soul and R&B songs of all time.
But it makes sense that this particular accolade would feel like a highlight, a capstone, in an extraordinary life. The National Registry preserves tracks that are "culturally, historically, or aesthetically significant," and it's hard to think of a title more deserving than "Stand By Me." It has suffused all of culture since its 1961 release, inspiring covers from people as diverse as John Lennon, Muhammad Ali, and the author Stephen King (who also wrote the story that inspired the hit film that shares the song's name). More than 400 artists have recorded versions of "Stand by Me" in total, and it's charted multiple times, including twice—decades apart—for King's original.
The song's historical and aesthetic significance can't be understated, either. Its bass line, common among '50s doo-wop performances, became so associated with the song that the chord progression is sometimes referred to as the "'Stand by Me' changes." The lyrics work as a testament to friendship, or to romance, or to broader social solidarity; accordingly, it has soundtracked calls for political progress from America to Thailand. Its elemental power comes from the way it transforms a human relationship into something cosmic, apocalyptic, essential. "If the sky that we look upon should tumble and fall, and the mountains should crumble to the sea," the lyrics testify, everything's all right so long as you "stand by me." That epic sense of scale has roots in love songs of time eternal but also in gospel, and the writers have said they were inspired by the worship song "Lord Stand by Me." The King tune has, in turn, worked its way into many church services.
King originally set out to write the song for his band The Drifters, but they passed on it. The legendary producers Jerry Leiber and Mike Stoller helped the 23-year-old singer finish the music and lyrics so that he could release "Stand By Me" as a solo track. With the Drifters, he'd already sung on true classics like "There Goes My Baby," "Save the Last Dance for Me," and "This Magic Moment," and King would go on to have 20 more songs in the Billboard Hot 100 between 1961 and 1975. He also would keep recording and touring until very late in life. But it was "Stand By Me" that would remain most associated with his name, and King never seemed to have a problem with that. Upon the song's Library of Congress induction, he reflected, "To think that my children's children's children's will look at that one day and say wow, Gramp did that, that's a feeling." What a small group of people it is, in the end, who can know that feeling.