Anchormen and NBC News: The Week in Pop-Culture Writing
Highlights from seven days of reading about entertainment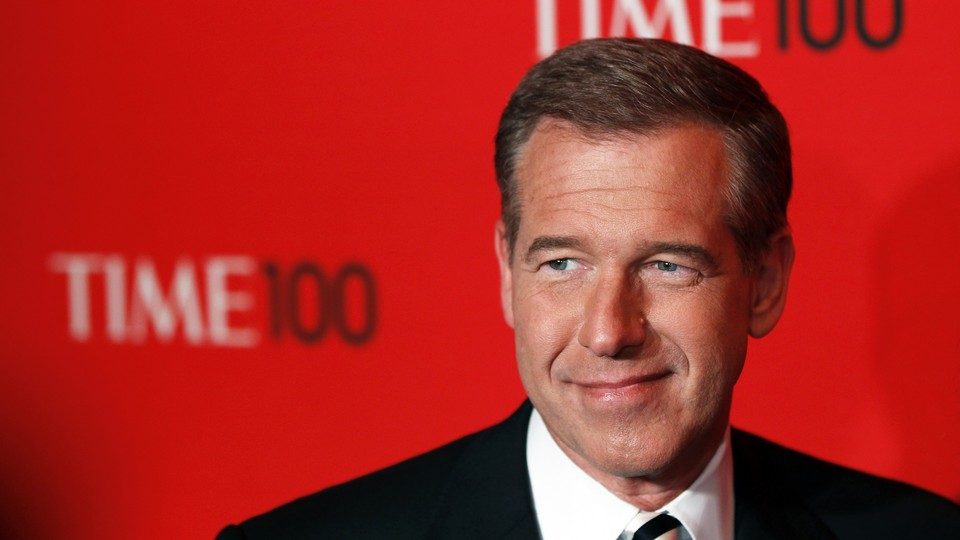 A Dumb Job
Frank Rich | New York Magazine
"How is it possible that the inane institution of the anchorman has endured for more than 60 years?"
The Inside Story of the Civil War for the Soul of NBC News
Bryan Burrough | Vanity Fair
"Williams's stunning fall was only the worst of a string of embarrassing episodes that have brought NBC News, long one of the gold standards of television news, to its knees."
The Fastest Mouth in the West
Jonathan Abrams | Grantland
"Verbal sparring runs in [Draymond] Green's family, and his bravado is welcome on a team full of quiet, confident types like Steph Curry, Klay Thompson, and Andre Iguodala."
Evolve With the Flow: How Drake and Kendrick Found Their Voices
Jayson Greene | Pitchfork
"Drake's If You're Reading This It's Too Late and Kendrick Lamar's To Pimp a Butterfly are vastly different hip-hop artifacts, made by artists who use their voices in vastly different ways. And yet, in the gulf between them, something does emerge, something invisible but real."
Against "Indie"
Carl Wilson | Slate
"The comebacks of many flagship 2000s bands show it's time to eliminate this outdated, insular, and implicitly racist term."
Two Beds and the Burden of Feminism
Rebecca Mead | The New Yorker
"The bed could certainly be interpreted as having served as a site of pleasure, but it was also suggestive of a psyche steeped in doubt, self-neglect, and shame."
What It Really Means to Eat a Big Mac at the Arctic Circle
Elisabeth Fairfield Stokes | Eater
"Being at McDonald's meant that I was in a city big enough to have one, that I was in the world I saw on television. That world looked nothing like what I saw in Fort Yukon: log cabins with dog teams tied out front, trails through the scrubby black spruce, the big river flowing steadily by."
Her Stinging Critiques Propel Young Adult Best Sellers
Alexandra Alter | The New York Times
"'Whenever I get a letter from her, I go through this mourning process," he said. "The first day, I rage all day. The second day, the tears set in, and I say she's right, and I'm a terrible writer. The third day I say I'm not a terrible writer, but I can't write this book. The fourth day, I get to work.'"
Upon Further Review: Inside the Police Failure to Stop Darren Sharper's Rape Spree
T. Christian Miller, Ryan Gabrielson, Ramon Antonio Vargas, and John Simerman | ProPublica
"Police did not inquire into Sharper's history. Had they done so, they would have detected a chilling predatory pattern that strongly bolstered the women's accounts."