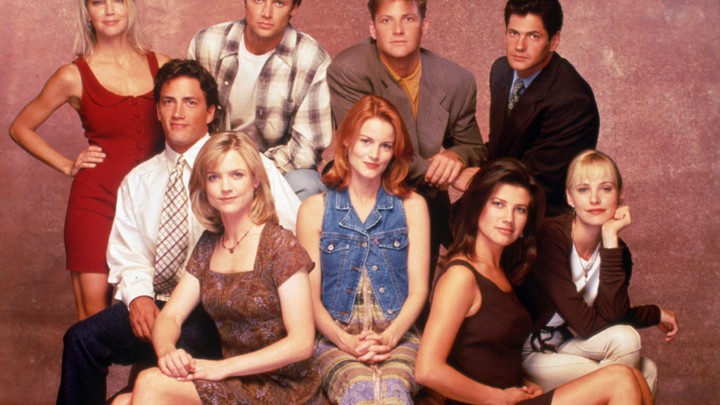 Changing My Mind About Marc Jacobs's Grunge Collection
Cathy Horyn | The Cut
"Why did so many critics allow no room on the American runways for a look that was legitimately an expression of impertinent new values—about alternative beauty, unaffected glamour, anti-luxury?"
Madrose Place: What Mad Men and Melrose Have in Common
Molly Haskell | Grantland
"Mad Men is a subtle melodrama, and Melrose Place is a campy riot. They're both wildly entertaining, showing us ugly truths about human behavior but seducing us anyway."
Inside the Weird World of Twitter's Celebrity-Impersonating "Parody" Accounts
Jason Bailey | Flavorwire
"What kind of a personality is drawn to this kind of activity—to taking on a celebrity's identity, and living in it?"
Everything I Needed to Know About Writing, I Learned From Paid In Full
Tim Carmody | Medium
"Eric B and Rakim's album Paid In Full is ... that rarest of things: a collection of amazing writing, by a writer, for writers, about writing, that you actually enjoy. It doesn't feel like work."
The Nerd Hunter
Stephen Rodrick | The New Yorker
"Jones has helped give rise to a new kind of American comedy."
Modest Mouse's Isaac Brock Wants To Be More Than A Myth
Jonathan Valania | Buzzfeed
"Most people don't know it, but there are actually five, not four, time zones in the United States: Eastern, Central, Mountain, Pacific, and Isaac time."