The State of 2015's Summer Movies
Marvel continues to crush in its efforts toward world domination, but there's cause for optimism amid the promising indie films in the mix.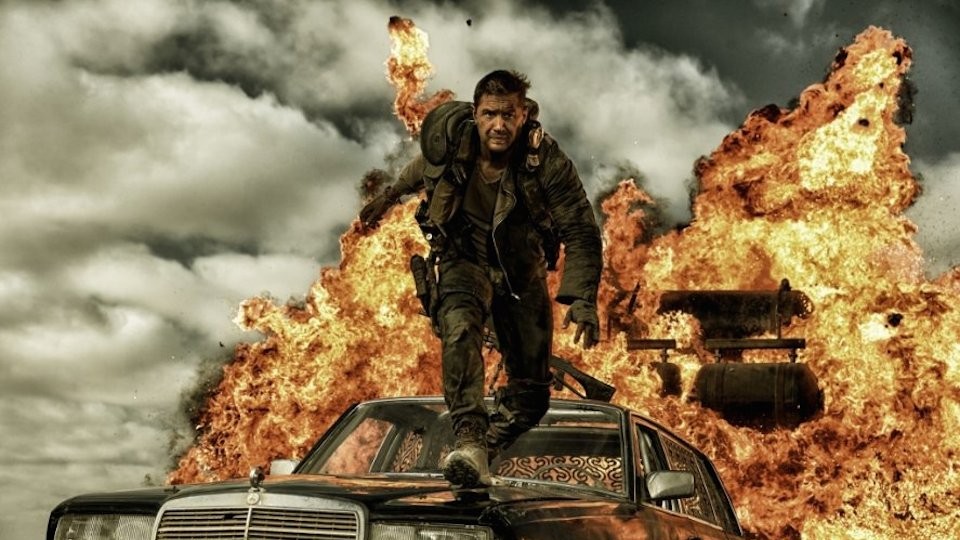 Hollywood's summer almost always begins with a bang, then a scramble to maintain momentum. May 1 heralds the release of what is likely to be the industry's biggest earner of the season—Joss Whedon's Avengers: Age of Ultron, the eleventh installment of the Marvel Cinematic Universe, which some critics see as the spark igniting an inferno of reboots, sequels, and franchises that threatens to engulf modern moviemaking. The coming months will do little to quell those fears, but outside of the Avengers machine, there's no project in the works that feels like a truly safe bet, however big the budget or familiar the title.
The success of the Marvel saga is, more than anything, its reliability—no matter who the hero on the poster is, the money always rolls in (last year's Guardians of the Galaxy, starring TV's Chris Pratt and based on a largely unknown comic, took $774 million worldwide). Every other studio is looking for that kind of cachet, and is throwing everything against the wall in the hope some of it sticks. Each summer brings its share of sequels and remakes, but there's an desperate air around many this year. Audiences haven't embraced franchises like Jurassic Park, Terminator, Mad Max, or Vacation in a generation, but Hollywood is betting that, despite their age, name recognition still rules.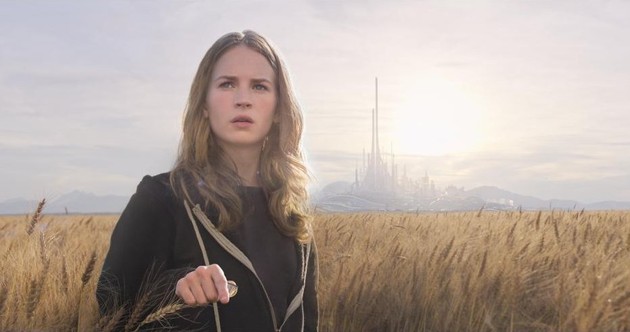 Nonetheless, May offers the best chance to enjoy that rarest of breeds: the auteur-made, original blockbuster that's neither adaptation nor spinoff. That's Brad Bird's Tomorrowland (May 22), a Disney production that remains shrouded in mystery weeks before its release. Trailers indicate the plot revolves around a magical sci-fi world that George Clooney and his young charge Britt Robertson can visit, but details have been kept mercifully brief in the moving teasers. Its unknown plot makes Tomorrowland more of a risk than most of the projects debuting this summer, but Bird's involvement should prove tempting. After directing three animated-feature classics—The Iron Giant, The Incredibles, and Ratatouille—Bird's 2011 live-action debut was the balletic Mission Impossible: Ghost Protocol, which compensated for its nonsensical plot with truly breathtaking action sequences. Tomorrowland promises more of the same, but grounded in Bird's original storytelling (co-written with the Lost showrunner Damon Lindelof).
The idea of a rebooted Mad Max (subtitled Fury Road, out May 15) seems far more groan-worthy. But the singular George Miller is still behind the wheel of the series 36 years after his first Mad Max; Mel Gibson is nowhere to be seen (replaced with Tom Hardy); and the trailers offer an eye-popping new vision of Miller's sand-swept desert apocalypse. Whether or not Warner Bros. was wise to sink $150 million into an R-rated dystopian car-chase, Fury Road at least stands out from the rest of May's offerings. It's hard to know who'd want a remake of Poltergeist (May 22) considering the plethora of cheaper, more original horror films on offer today, but Fox has revived it anyway. The sequel Pitch Perfect 2 (May 15) is nice to see even if simply because it's a major franchise targeted toward women. Meanwhile, The Rock will fly around in a helicopter rescuing earthquake victims in the ill-timed disaster flick San Andreas (May 29). The writer/director Cameron Crowe's latest effort to rekindle his career is titled Aloha (May 29) and boasts a charming cast (Bradley Cooper, Emma Stone, Rachel McAdams) and setting (Hawaii), but it's been a worryingly long time since he connected with audiences (his last three features were Vanilla Sky, Elizabethtown, and We Bought a Zoo).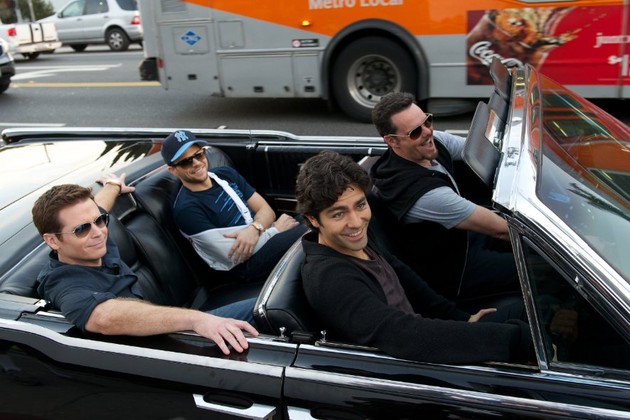 In June comes a depressing pair of bro-y revivals: the big-screen debut of the HBO series Entourage (June 5) and Seth MacFarlane's Ted 2 (June 26), of which nothing more needs to be said. Even more trepidation accompanies the arrival of Jurassic World (June 12), the first Jurassic Park film in 14 years, but director Colin Trevorrow's approach has a depressing sameness to it. Chris Pratt has been brought in as the lead, and the family-friendly horror of Steven Spielberg's original seems to have evolved, with the plot focusing on a genetically engineered super-dino rampaging through an open park. Such splendid destruction is easy to buy onscreen these days, but genuine suspense or originality remain much harder to manufacture, let alone a good script. Let's hope for the latter in June's two biggest comedies: Pixar's Inside Out (June 19) and Paul Feig's Spy (June 5), the director's latest collaboration with Melissa McCarthy, which won raves at South by Southwest.
Feig's Bridesmaids and The Heat helped prove that women could be the target audience for a money-spinning blockbuster, but perhaps the biggest indicator that Hollywood is finally listening is the existence of Magic Mike XXL (July 1), a sequel that exists purely due to audience demand and feels as critic-proof as any superhero franchise entry. It's the one sure thing in a month ushered in by Paramount's Terminator: Genisys (July 1), from director Alan Taylor (Thor: The Dark World ). It's the latest re-seasoning of a series that hasn't really struck a chord with audiences since 1991, with a grizzled Arnold Schwarzenegger back as the visibly aged cyborg, but from the looks of the confused marketing, it exists only to clear up the franchise's muddled timeline, and thus open up a path for future sequels.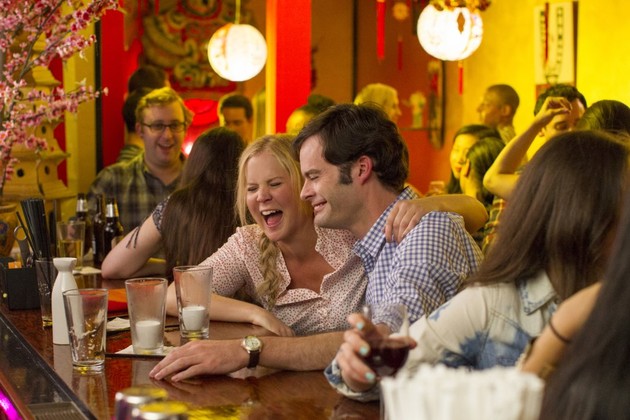 Even Marvel's July entry, Ant-Man (July 17), feels like it's stumbling out of the blocks after losing original director Edgar Wright to "creative differences" last year. With a funnier tone and Paul Rudd as marquee idol, the movie feels like a smart direction for Marvel to pursue, but so far the action has looked a little flat, maybe because it's about a screw-up thief who fights crime by riding ants. The most promising comedy of the summer is due out the same week: Trainwreck (July 17), directed by Judd Apatow, stars Amy Schumer as a commitment-phobe who falls in love with a nice guy (Bill Hader), and has received rapturous festival praise. Apatow has always thrived at identifying talent and letting it shine on the big screen—Schumer is hardly a discovery at this point, but she certainly seems primed for superstardom.
There are too many hoary old properties getting revived to flesh out in detail, but along with Poltergeist, it's hard to imagine just who the audience is for films like Vacation (July 31, with Ed Helms in the Chevy Chase role), The Man From U.N.C.L.E. (August 14), or even a new Hitman (August 28), a video game spinoff whose 2007 debut was quickly forgotten. Fox's newest Fantastic Four (August 7) heralds a trend of ill-advised "grim and gritty" takes on comic books that are anything but—beware the Justice League onslaught that begins in 2016, which seems to be following the same path. Perhaps most jaw-dropping is Sony's Pixels (July 24), which sees a giant Pac-Man munching on cities while Adam Sandler screams in the background, and which no amount of arch self-awareness in the script could possibly forgive.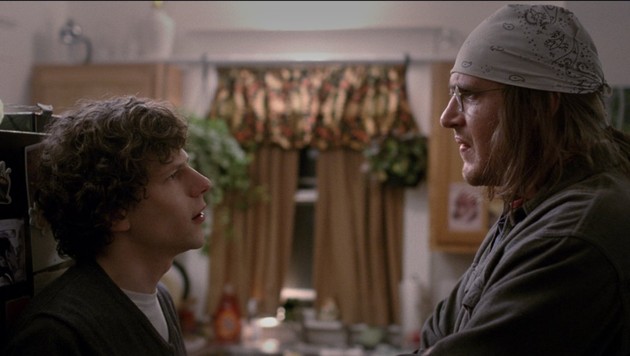 Decrying studio laziness is never difficult, and the summer is always the easiest time of year to declare the sky is falling, but it's worth noting the amount of exciting independent and small-scale projects that will get significant releases in these months, coming off successful runs at Sundance, in Austin, or even on the Internet. Andrew Bujalski's romantic comedy Results (May 29) warrants attention thanks to a magnetic lead performance from Cobie Smulders (who's right there with the Avengers battling Ultron the very same month). The Sundance winner Me and Earl and the Dying Girl (June 12) promises well-earned teenaged tears; the festival also produced the surprise hit Dope (June 19), a hip-hop-centered coming-of-age film. James Ponsoldt's The End of the Tour (July 31) will attract notice for Jason Segel's performance as the late literary legend David Foster Wallace, but hits hardest as a stunningly smart portrayal of the banalities and idiosyncrasies of clinical depression.
Many of these smaller jewels will never get a wider release as a pixilated Pac-Man munches up theater space around the country, but video-on-demand means they can be seen faster, and more widely, than previous generations of filmgoers could ever have imagined. That's the most viable counter to the notion that Hollywood is awash in bombast—independent cinema has long existed, of course, but it's never been so accessible. As Age of Ultron rides roughshod over the box office and earns the billions it is basically due, remember that director Joss Whedon's previous film was Much Ado About Nothing—a micro-budgeted black-and-white delight filmed over 12 days at his Santa Monica home. As the traditional blockbuster swells ever bigger, so can the satellite industry around it.