Rediscovering a Lost Predecessor to the Graphic Novel
Seventy-six years after it was first published and sold at the New York World's Fair, Milt Gross' New York is finally seeing the light of day.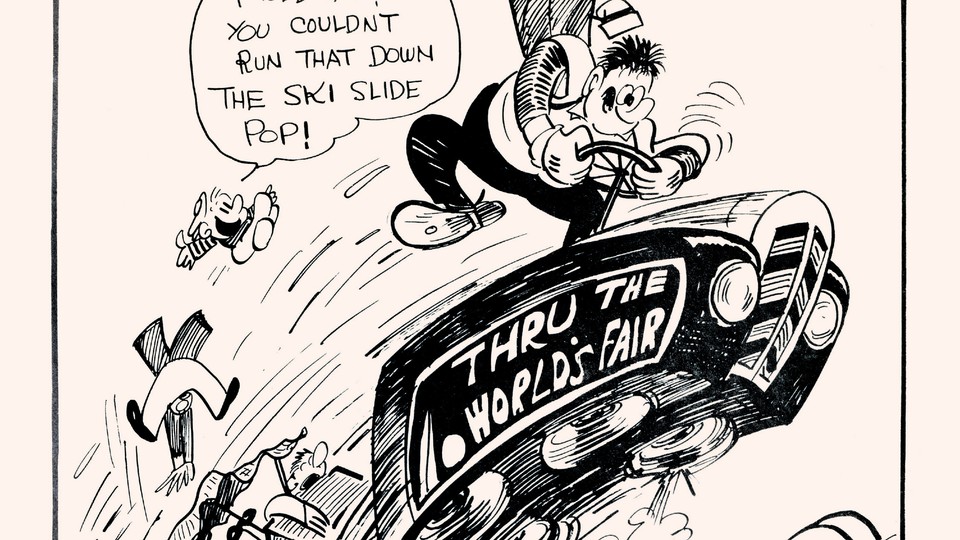 Long before the term "graphic novel" was coined to explain long-form comic strips, the artist Milt Gross was making precursors to the format. Gross, a 20th-century artist, animator, and screenwriter who was best-known for manic characters that mixed English with Yiddish-sounding malapropisms, was behind several newspaper strips including including "Dave's Delicatessen" and "Phool Phan Phables." He was also behind the wordless novel He Done Her Wrong: The Great American Novel and Not a Word in It—No Music, Too (1930), which is considered an early masterpiece of graphic storytelling.
All of Gross's work has been republished and anthologized to date with one exception. But for the first time since its original publication in 1939, Milt Gross' New York: A Lost Graphic Novel is being published this month by comics historian Craig Yoe under his imprint Yoe Books. The edition is edited and introduced by Yoe—who previously published The Complete Milt Gross Comic Books and Life Story (IDW Publishing)—with a foreword by comics legend Jim Steranko.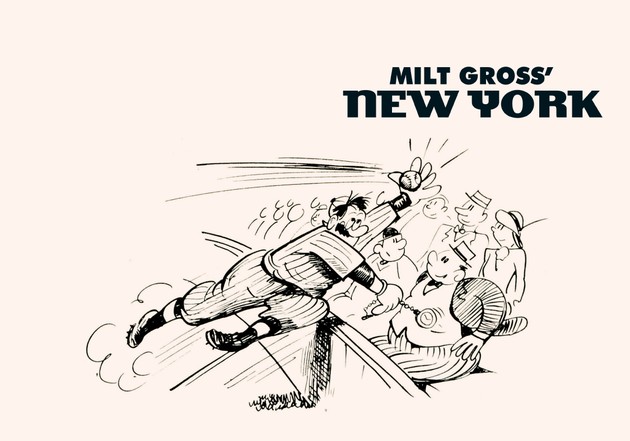 The graphic novel follows the adventures of the sausage-nosed, conniving, yet amiable con man Pop from Gross's syndicated strip "That's My Pop!" Compared to other great strip artists of the day, the drawings therein might seem less refined—but Yoe argues the contrary. He emphasizes that most early comics were stiff with formality that belied their humor. "What Jack Kirby [creator of Captain America] did for the Superhero school of comics, Milt Gross equally did for the class clowns," he said.
The Bronx-born Gross was an early pioneer of Jewish humor, autobiographical comics, and graphic novels. He has some heavyweight champions in the comic world—Art Spiegelman excerpts Gross' "He Done Her Wrong" in his traveling performance piece "Wordless!"; Matt Groening loves his work, and so does MAD magazine's Al Jaffe—but, overall, according to Yoe, he is an "underappreciated genius."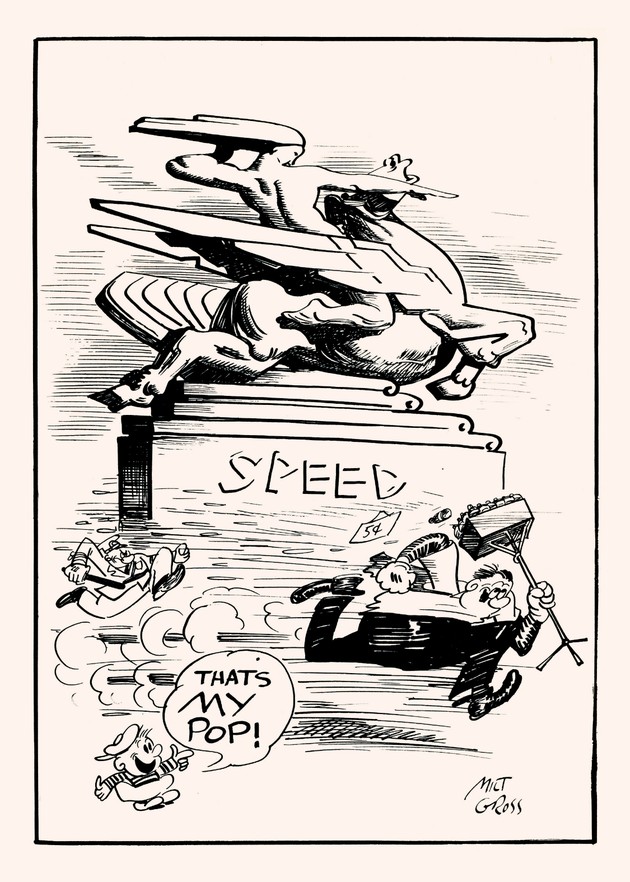 Milt Gross' New York is set primarily in the titular city, ending at the 1939 World's Fair. The work fell off the radar after the fair closed in 1940, unlike Gross' other books, which were published by big-name houses and sold many thousands of copies. "I get the feeling Milt Gross' New York was essentially a self-published effort," Yoe says. "Possibly, Milt hooked up with a buddy with a printing press with the hopes of shaking down World's Fair tourists for a post-Depression quarter. I imagine they encountered distribution problems and only a very small number of the books got out there." Only a few copies survived; those that did were in the hands of private collectors.
Predictably, Yoe insists this is Gross's best book: "I think it was done in a hurry, slapdash, [but in a] good way, with true proto-punk sensibilities," he said. "I have the feeling the book was created in a string of all-nighters with the comics master ruled by a high-octane adrenaline flow, kicking out the jams."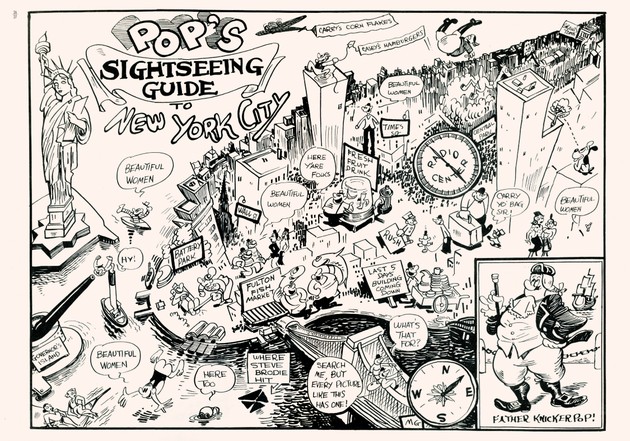 ---