The Day AIDS Hit the Fashion Industry
Thirty years ago, Seventh Avenue lost its first designer to the disease during a time when people were afraid to even say its name.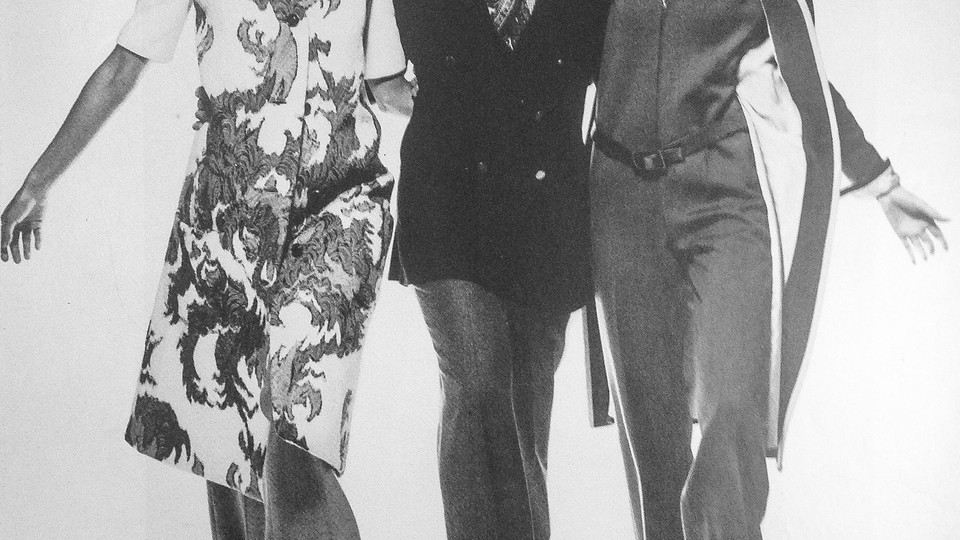 In the 1960s and 70s, the fashion designer Chester Weinberg was a household name, usually mentioned in the same breath as Bill Blass, Geoffrey Beene, and Oscar de la Renta. With his daring yet elegant clothes and outsize personality, Weinberg was the undisputed darling of the fashion press, and he was equally beloved by the industry, winning a Coty Award in 1970—the fashion equivalent of an Oscar. He worked with a who's-who of models, photographers, and editors, and dressed socialites and celebrities including Barbra Streisand, Dionne Warwick, and Nancy Reagan. As an instructor at Parsons School of Design, he mentored the likes of Donna Karan, Isaac Mizrahi, and Marc Jacobs.
Despite all this, his name today is familiar only to a handful of museum curators and vintage fashion aficionados. This is largely because, on April 24, 1985, Weinberg became the first fashion designer to succumb to AIDS. The tragedy of his premature demise—he was 54—was compounded by its terrible timing. Although he'd been working steadily, Weinberg was no longer famous, and his passing went unremarked by the public. Within the industry, his death was willfully ignored. In the spring of 1985, the actor Rock Hudson was still alive; President Reagan hadn't yet uttered the word "AIDS," and on Seventh Avenue the disease was still known as the "weird pneumonia" or "gay cancer"—if it was mentioned at all. "I saw what was happening two years ago," the late designer Bill Haire confessed to the Philadelphia Inquirer in the summer of 1986. "Everybody did. But nobody wanted to talk about it."
Weinberg's death came as a shock to the close-knit community, already terrified by this mysterious plague. "One season he was there, showing his collection on Seventh Avenue and attending the couture collections and buying fabric in Europe," remembered the late fashion editor James Brady. "The next season he was dead." While the industry had already lost dozens of young, male showroom assistants, makeup artists, and shipping clerks to AIDS, Weinberg was the first star to fall: a veteran designer who had worked his way up through the ranks from Parsons to launch his own acclaimed label in 1966, before going out of business and making a comeback as the director of Calvin Klein Jeans, one of the hottest brands in retail in the early 80s.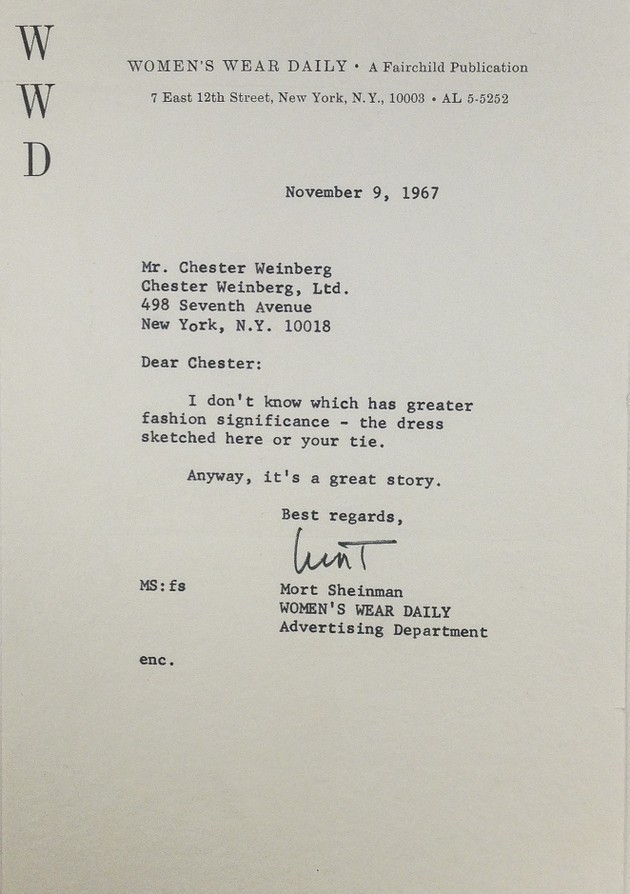 In the wake of his death, Weinberg was virtually written out of the history books; he merits just a few short paragraphs in Richard Martin's encyclopedic book Contemporary Fashion (1995), which remains the major scholarly source on his life. The AIDS quilt didn't yet exist; years later, Weinberg would be included in a panel memorializing Calvin Klein employees. Klein also took out a stark, full-page ad in Women's Wear Daily paying tribute to Weinberg, and endowed the Chester A. Weinberg Memorial Scholarship Fund at Parsons.
These were brave gestures at a time when AIDS deaths were widely considered an embarrassment to the industry, given that the stigma of the disease was inseparable from the longstanding stigma of homosexuality. In a post-Queer Eye culture, it might be hard to believe that gay designers ever felt they had to remain in the closet. But homophobia was rampant in the 80s, even within fashion circles. "The word 'fag' is being flung around the jealous jungle of Seventh Avenue as irresponsibly as 'pink' was in the McCarthy era," Women's Wear Daily complained.
As the publicist Karen Fortier explained to The New York Times in 1986: "For an industry that has worked hard to be a serious industry and to overcome the stereotypes, it might be difficult to then stand up and say we're very concerned about this disease when everyone knows that the majority of people currently being affected are gay. It's in a way admitting that there's some validity to a stereotype that was not very positive."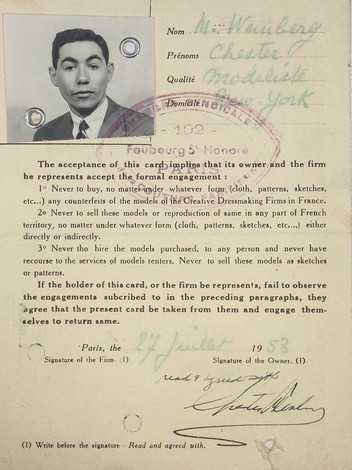 As late as 1990, the openly gay designer Rudi Gernreich told The Advocate that though "everybody" in the fashion industry was gay—"all the good ones, I mean the men"—they stayed closeted "to protect their jobs." Weinberg had spent many years and many hours in therapy denying his homosexuality, even to himself, before coming out in the mid-1970s, shortly after his label folded. At that low point in his career, he may have felt he had nothing left to lose. If the abundance of gay designers was an open secret on Seventh Avenue, it was news to Main Street, U.S.A. As the fashion historian Valerie Steele noted in Women of Fashion (1991), "Most people outside New York City are apparently unaware that the fashion industry is heavily gay"—so widespread homophobia had little impact on retail sales.
But AIDS made homosexuality impossible to ignore. In the early 80s, Reaganomics hadn't yet worked its magic on the American economy; AIDS threatened to push the fashion industry's bottom line from bad to worse. "It's the fear that nobody would want to buy a blouse or underwear because it came from a designer who, in the mind of mass America, probably stitched each of those garments with his own diseased hand," the publicist Barry Van Lenten told the Philadelphia Inquirer in 1986.
The fashion industry was in many ways a victim of its own success. New York's theater and interior design communities—hit equally hard by the disease—had less to lose by acknowledging it; many in their ranks were openly gay, but they weren't household names outside of Manhattan or figureheads for multinational companies with multiple licensees. "If a major fashion designer were to come down with AIDS, it would ruin the brand name," Larry Pond, the chairman of the Design and Interior Furnishing Foundation for AIDS, told The New York Times. "When you're selling to Mom and Pops outside the metropolitan centers, you're affecting business, and that's billions of dollars." (Pond would die of AIDS in 1992.) For designers heavily involved in licensing—like Halston, whose name was used to sell everything from cologne to cars—the ramifications went far beyond Seventh Avenue.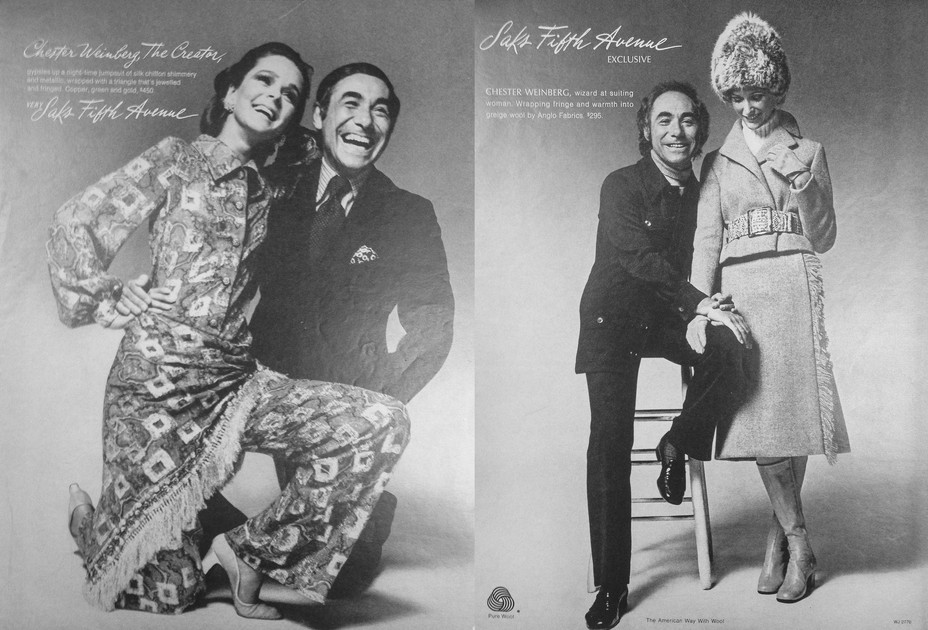 Weinberg may have been fashion's first high-profile AIDS death, but he was, of course, not the last. Perry Ellis would follow on May 30, 1986 (age 46); Willi Smith on April 17, 1987 (age 39); and menswear designer Lee Wright on October 20, 1988 (age 39). All were Coty Award winners. The year 1989 was an especially punishing one for the industry. In the space of six months, AIDS claimed Isaia Rankin (age 35), Angel Estrada (age 31), and Patrick Kelly (who never revealed his age, but was thought to be just under 40). Only Estrada's death was publicly acknowledged as being AIDS-related; initially, Rankin's staff wouldn't even admit that he had died. Though rumors had swirled about Kelly's health for months, he and his assistants made excuses as he cancelled appearance after appearance. It wasn't until years later that Kelly's business partner and lover Bjorn Amelan set the record straight, explaining to The New York Times: "We didn't want people to know at the time because there was obviously a stigma attached to the disease that would have spelled the end of his professional future."
But not all AIDS deaths were hushed up; indeed, there was a backlash against the conspiracy of silence. Before Way Bandy—one of the industry's top makeup artists—died on August 13, 1986, he directed his executors to announce his death as AIDS-related. And Halston acknowledged the cause of his own death on March 26, 1990, in the classiest possible way, leaving instructions for his prized Rolls-Royce to be auctioned off and the proceeds donated to AIDS research.
In Halston, fashion found its Rock Hudson: a superstar who could put a familiar face to the dreaded disease. Both Time and People addressed AIDS and fashion in their next issues; People put a smiling Halston on its cover, flanked by Liza Minnelli and Elizabeth Taylor. "He put American fashion on the map," the cover line read. "He died last week of AIDS, a broken man." Halston's death finally galvanized the industry to take real action against the disease; later that year, the Council of Fashion Designers of America (CFDA) staged its first Seventh on Sale fundraiser, inspiring similar events in Paris and Milan. But no one fooled themselves into thinking that it couldn't get any worse. As CFDA president Carolyne Roehm told People: "I shudder to think how many more we may lose."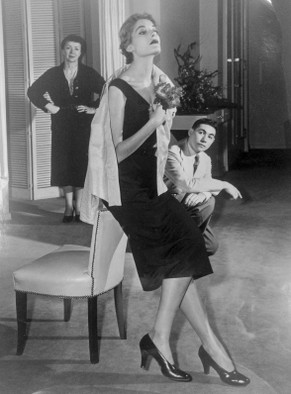 If AIDS birthed a legacy of fashion industry activism and philanthropy, it also started a more troubling trend. As the American economy bounced back, cash-flush Japanese investors were eager to align themselves with the glamour and visibility of fashion. Because AIDS was still perceived as a disease that affected gay men exclusively (despite the 1986 death of supermodel Gia Carangi), female designers—long spurned by investors—suddenly found it easier to get backing, while funding for male designers dried up overnight.
Industry analyst Alan Millstein predicted in The New York Times: "The 90s could be the decade of the woman designer." A few days after Chester Weinberg died, his Parsons protegée Donna Karan presented her first DKNY collection, to rapturous reviews. The collection wasn't just a critical triumph but a fashion revolution, offering chic, interchangeable basics like bodysuits, wrap skirts, and menswear-inspired jackets for the modern professional woman. As one star died, another was born. Karan's company—backed by the Japanese conglomerate Takiyho Inc—was headquartered in Halston's old offices.
But as Karan's influence proliferated, Weinberg's died with him. "Along with Geoffrey Beene, Donald Brooks, Oscar de la Renta, and Bill Blass, Mr. Weinberg made distinguished clothes that gave American labels the cachet that was, until then, linked exclusively to French clothes," his New York Times obituary read. The paper gave the cause of death as encephalitis.