1Book140's March Read: The Battle for Justice in Palestine
Join our Twitter book club as we read Ali Abunimah's analysis of the Israeli-Palestinian conflict.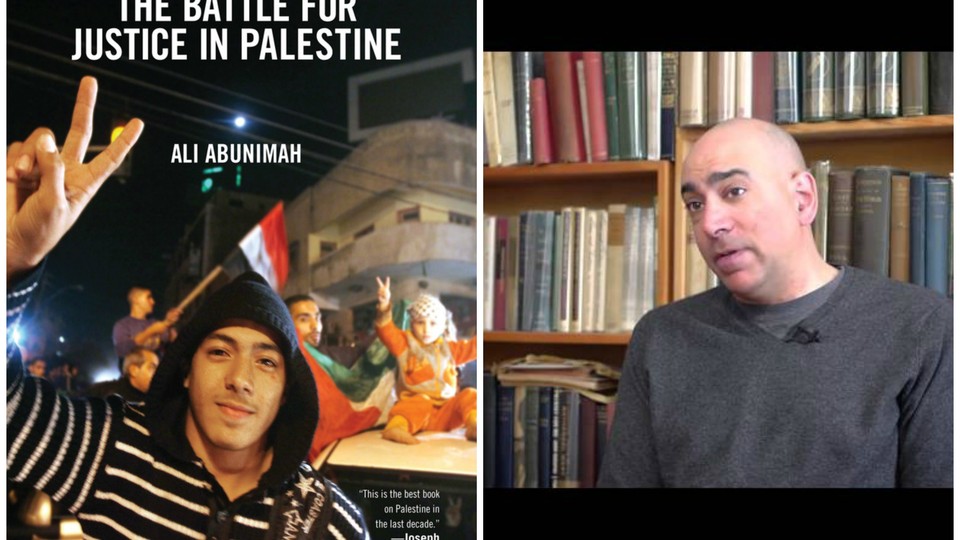 It's been a busy week over at #1book140. We had fifteen worthy contenders for our March book club, several voting surges, one official winner, and two runners up that we'll devote a little more space to in a moment.
For folks who are new to #1book140, welcome to the club! We hope you'll channel the energy and excitement of the voting period into a thoughtful dialogue about this month's selection—The Battle for Justice in Palestine by Ali Abunimah​—and maybe even join us next month for sci-fi.
Some of you may be unfamiliar with the selection process for our book club so I wanted to take a step back and share that with you:
We (the moderator or moderators) ask the community to propose a genre

Once the genre is agreed upon, we open it up for nominations

We compile the crowdsourced nominations, write up a post, and open the polls

The community votes and the book with the most votes is selected

We write a more detailed post about the book, the club gets reading and tweeting, and we look for opportunities to engage further with the work and the author
There's been some online discussion about the role of the moderator throughout this process. Each moderator brings their own sensibility to the table but we all care immensely about maintaining a space where people who love books and love to talk about books can come together.
As the current #1book140 moderator, I won't remove a nominated book from a list because it makes some people uncomfortable or unhappy, or because people respond to it with vitriol. #1book140 is one of the most welcoming, thoughtful, and tolerant communities I've had the pleasure to be a part of and I intend to keep it that way. If you can't handle delicate conversations with equanimity, this probably isn't the book club for you.
Now let's get to our selection for March: The Battle for Justice in Palestine by Ali Abunimah. As the co-founder and director of the website The Electronic Intifada, Abunimah has been reporting on Palestine and presenting a broad range of perspectives from there since 2001. The Battle for Justice in Palestine—lauded as a critical and thoroughly researched analysis of the relationship between Israel and Palestine—is a natural extension of Abunimah's online work.
Abunimah is eager to participate in the conversation about his book with the #1book140 community. He has generously offered to follow the conversation and chime in where he may be helpful. If you would like to bring a specific question to his attention, please use the hashtag #1book140 and tag @AliAbunimah.
Reading Schedule for The Battle for Justice in Palestine
To participate, follow @1book140 and tweet with the hashtag #1book140. Aim to finish the book by the last week in March so we can all come together for an online event—details to be finalized soon—with the author later in the month.
We're also excited to announce that we are working on a Twitter chat with Srdja Popovic, the author of Blueprint for Revolution, one of the top runners up from our most recent vote. We'll aim to host something in early April so there's plenty of time to keep up with the rigorous reading schedule for March.
Finally, for everyone who voted for Quiet: The Power of Introverts in a World That Can't Stop Talking, enjoy Susan Cain's TED Talk on the power of introverts:
I'm looking forward to reading and tweeting along with you! As a reminder, don't be shy about messaging me (@aditkowsky) or @1book140 if you have any ideas or feedback.