When Harry Met Sally Met Graphic Design
What happens when two artistic friends date for 40 days and nights? An eye-popping multimedia book commemorates a great social experiment.
What would it feel like to date a longtime friend for 40 days and nights? That was the challenge that two thirtyish New York City-based graphic designers, Timothy Goodman and Jessica Walsh, took on when they played a self-imposed dating game between March 20 and April 28, 2013 and recorded the experience. Although romance wasn't in the cards, their audacious experiment generated a blog that triggered a storm of visual responses. It also inspired the new book 40 Days of Dating, An Experiment: One Girl, One Guy, Two Sides of a Love Story (Abrams).
"Before we embarked on our experiment," Goodman and Walsh write in their introduction, "we created a set of rules and parameters that force us to engage with each other." They included the following:
We will see each other every day for forty days.
We will go on at least three dates a week.
We will see a couples therapist once a week.
We will go on one weekend trip together.
We will fill out the daily questionnaire and document everything.
We will not see, date, hook up or have sex with anyone else.
Their reasons for embarking upon the social experiment sound uncannily like the plot of When Harry Met Sally. As long-time friends and design colleagues, Goodman and Walsh had frequent, long conversations about their relationship issues. So, to explore their habits and fears in relationships, Goodman tells me, the pair decided to date.
In terms of making their personal explorations public, Walsh says, "We didn't know what to expect." According to her, their blog had no designs to tap into a cultural zeitgeist: Most of all, it aspired to be sincere. "We're not trend forecasters, and we had no budget or publicist," she says. "We just put everything out there both personally and professionally."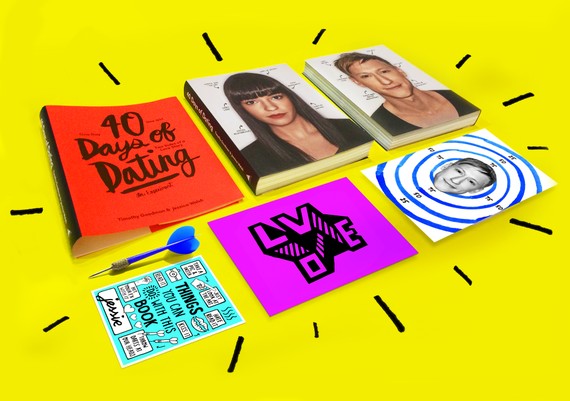 ---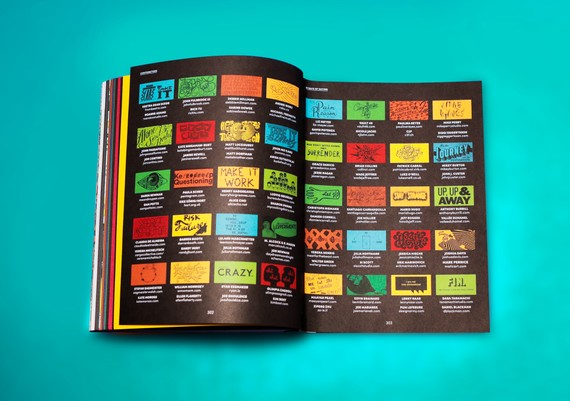 ---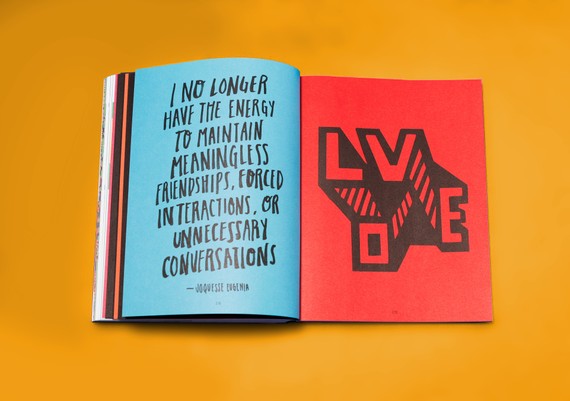 The content of the site and book lays the couple's intimacies bare through candid, confessional diary entries as well as choreographed performance videos that wittily address dating behavior. "We don't see ourselves as performers," says Walsh. "As designers, we believe we have a unique ability to share a story."
Since then, Goodman and Walsh have appeared on The Today Show, MSNBC, and in Fast Company. But Goodman says, "The thing that made it all worth it was the people who wrote us. We have received thousands of messages from people all over the world, of all ages, genders and cultures, about how ... the project has inspired them to improve their own lives." Even, Goodman says, to finally date the best friend they've always been interested in.
As designers, Goodman and Walsh felt it was important for 40 Days have a visual identity. Yet it wasn't until the relationship experiment ended, when the pair shot videos, enlisted their friend Eric Jacobsen to design the website, and asked other designers to contribute illustrated and lettered quotes from Goodman and Walsh's daily entries, that the focus of the project become clear.
---
---
What happened after day 40? The most frequent question the pair was asked was important to answer in the book, which is why Goodman and Walsh kept journals for up to a year after the experiment ended, portions of which appear in the book. 40 Days of Dating, An Experiment also includes information about Goodman and Walsh's childhoods and lives before they met; a history of dating and a dating map; their personal "Worst Date" stories and essays about love and relationships from others; and scads of unpublished artwork. Readers may find the format, designed by Kevin Brainard, puzzling at first glance, since everything but the cover and table of contents in this otherwise standard vertical-oriented book is printed horizontally on its side.
Goodman and Walsh say they were "in a constant state of worry" before they began the experiment, the biggest risk of all being that the strain of dating might fatally test their friendship. At one point in one of the book's many interviews, Walsh admits, "Today I realized that besides our creative work, Tim and I don't have much in common." In the end the two learned they weren't romantically compatible. That hasn't stopped them from collaborating on another personal, unannounced project—a "social experiment that uses our personal lives and fears and our insecurities as a catalyst to tell a larger story," Goodman says—due out this summer.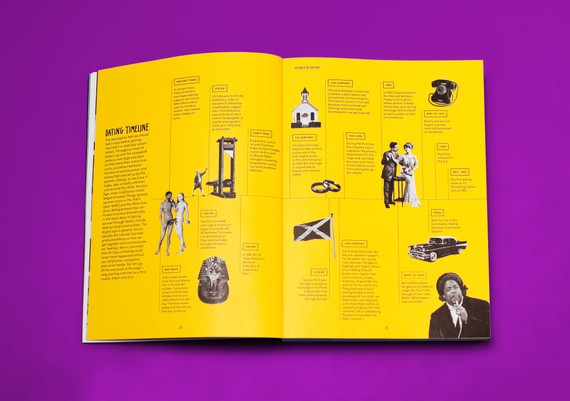 ---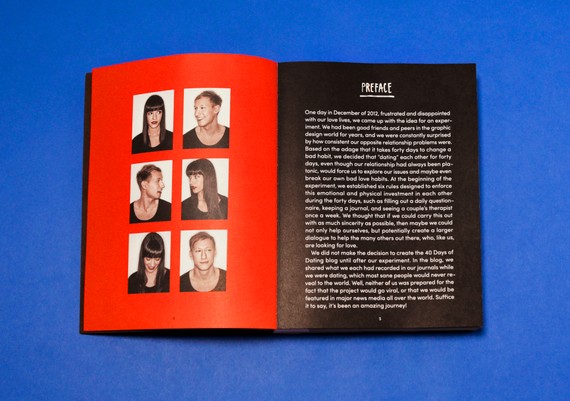 ---
---