Male Geishas and Hip-Hop Musicals: The Week's Best Pop-Culture Writing
Highlights from seven days of reading about entertainment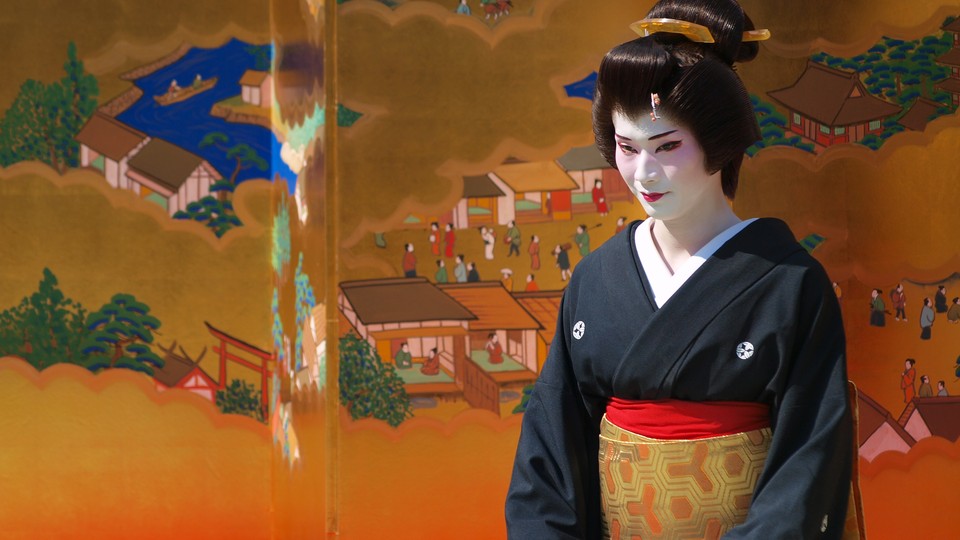 The Secret World of Male Geishas
Brandon Presser | The Daily Beast
"The rich history of the male geisha dates back to the 13th century, when jesters advised feudal lords on practical matters, and entertained the court with various artistic performances."
The Filmmaker and Star Who Were Kidnapped by Kim Jong-Il
Paul Fischer | Esquire
"Appeasing Kim Jong-Il was his and Choi's only hope of ever escaping North Korea."
The Fatalist
Louisa Thomas | Grantland
"Irina Pavlova—Russian émigré, Google alumna, world-class operator, and one of the highest-ranking women in professional sports—is the handmaiden of power for the Brooklyn Nets. But can she really effect change in one of the league's most tumultuous (and expensive) franchises?"
All About the Hamiltons
Rebecca Mead | The New Yorker
"A new musical brings the Founding Fathers back to life—with a lot of hip-hop."
The Next Internet is TV
John Herman | The Awl
"If you listen to what the internet's best-capitalized and savviest media companies ... are saying, and watch what they are doing, you can tell that they don't think it's crazy."
How Many White People Does it Take to Ruin a Good Joke?
Jazmine Hughes | The New Republic
"When a source of solace for people of color is co-opted this way, does it lose all its power? Is it funny anymore? And if it is, is it still OK to laugh?"
Selma Cinematographer Bradford Young Is Revolutionizing the Way Women Are Seen On Film
Olivia Armstrong | Decider
"Young's mise-en-scène hits you like a brick wall, and whether you're a decorated film critic or someone just learning about the art, you can't help but notice something unique unfolding before you."
Your Childhood Entertainment Is Not Sacred
Nathan Rabin | The Dissolve
"Let's all try to calm down."