Socialist Regime, Commercial Design
East Germany's Cold War-era practice of designing colorful, cutting-edge products wasn't so much at odds with its cooperative manifesto.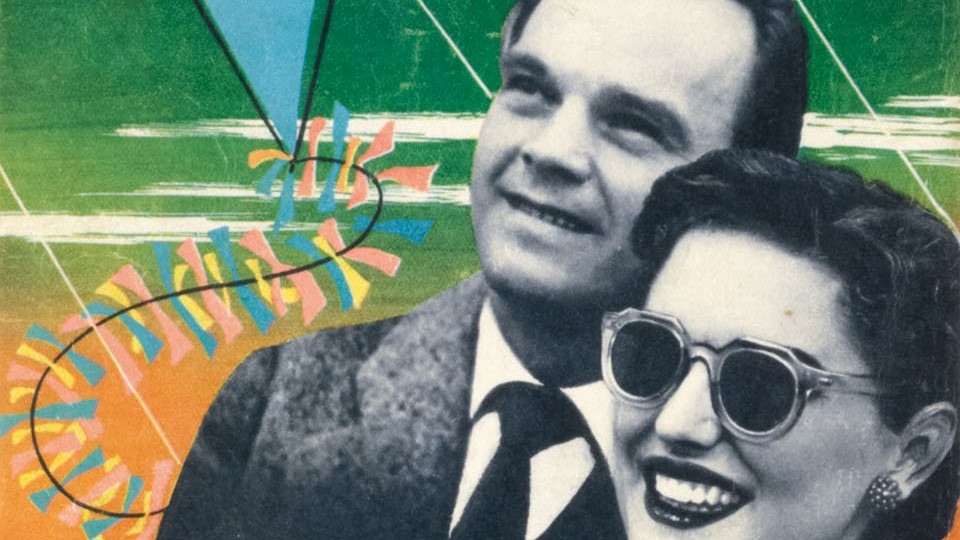 Those who lived through the German Democratic Republic (GDR) might be happy to forget it. But for Los Angeles native Justinian Jampol, Cold War-era East Germany comprised a wealth of ideological, industrial, commercial, and cultural artifacts that he made it his mission to preserve—in a single archive.
The Wende Museum, which Jampol founded in 2002 as a grad student in Modern history at Oxford University, is now located in Culver City, CA, and contains over 100,000 individual pieces of GDR ephemera, quite possibly the greatest such collection in the world. 2,500 of these materials are logged in Beyond the Wall: Art and Artifacts from the GDR, a 904-page picture book published and edited by Benedikt Taschen of Taschen Books. The work chronicles the GDR's hybrid approach to Eastern and Western design, which echoed capitalist styles while, at the same time, rejecting its ideology.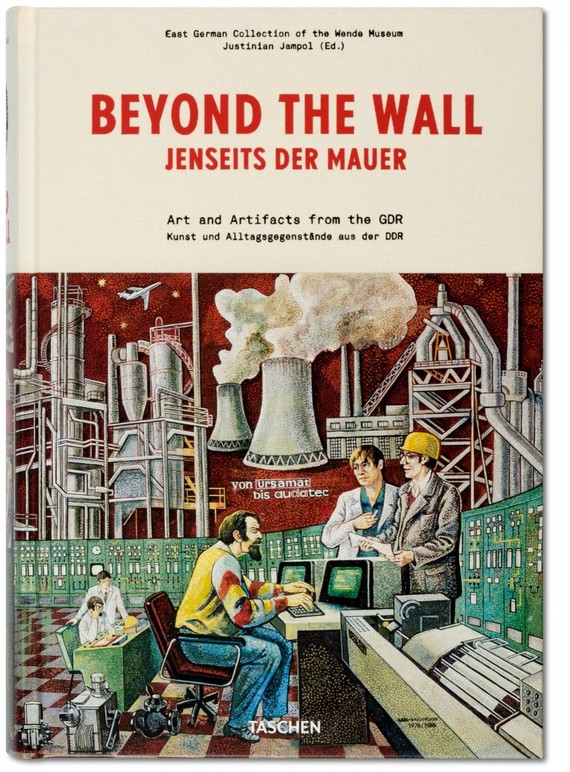 Jampol began collecting a range of artifacts—including menus, scrapbooks, and documentary films—to build an historical archive of everyday life in the GDR. In the process, he found that growing numbers of scholars and students were doing the same. To encourage the growth of the Wende collection, Jampol inverted the traditional top-down curatorial museum model and sought out funds to empower these researchers to acquire collections and house them in Wende's permanent collection, which is open to the public and to academics.
Everything was a depressing, monochromatic grey when I visited East Berlin before the Wall came down. Yet a lot of the commercial products produced in the GDR were relatively colorful. Jampol explained the phenomenon this way: "The East, like the West, claimed to be modern, and this was represented through a range of signifiers, including furniture, color palettes, and materials, especially plastics." Plastic, which was molded into dinnerware, radios and other consumables, was considered the ultimate socialist material: It was cheap, malleable, and could be easily mass-produced. The GDR even campaigned to convince East Germans to forsake traditional wooden objects, which they portrayed as backwards and bourgeois.
Last summer the Wende Museum partnered with filmmaker Bill Ferehawk and the Neutra VDL House to experimentally install East German modernist design objects in California modernist architect Richard Neutra's personal home. "The result was incredibly confusing," Jampol said. "While the two systems, communism and capitalism, sought markedly different goals, their expressions of modernity were surprisingly similar." This shared aesthetic, he believes, has to do with the Bauhaus tradition, which greatly influenced designers from both East and West.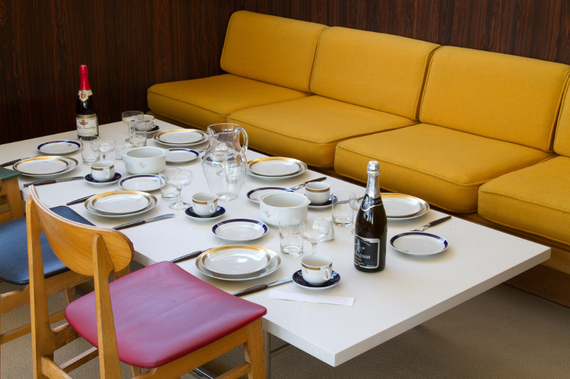 ---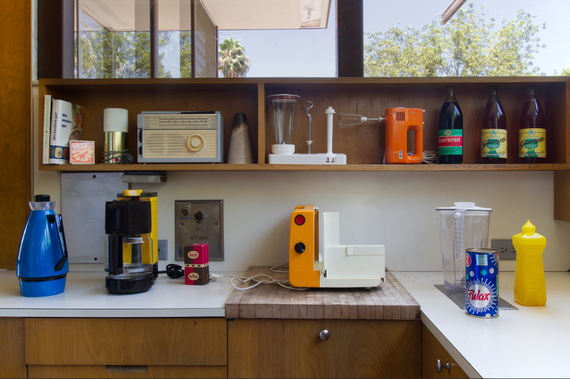 ---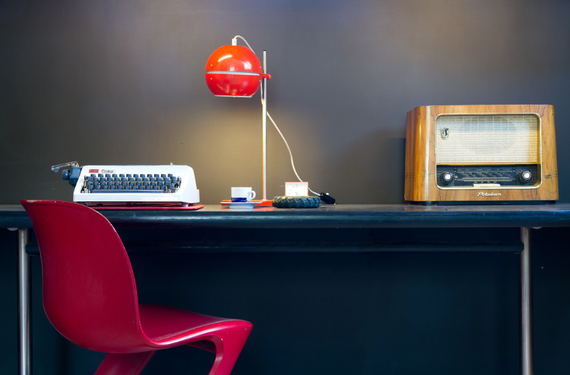 Rather than sticking with turgid socialist clichés, in 1958 East German party leadership announced the "1000 Kleine Dinge" ("Thousand Little Things") campaign, which placed emphasis on building a consumer culture. Eye-catching commercial design acquired value as a response to pressure from below: Before the construction of the Berlin Wall in 1961, ordinary citizens could go to the West and directly compare products of the Wirtschaftswunder ("economic miracle") there. In the late 1960s, East Germans received West German television stations and could see the enviable lifestyle differences over the Wall. A shift then occurred: "Ironically, many of the everyday items that West Germans bought and used were in fact East German exports," Jampol noted. Color was a stark indicator of which audience a product was intended for—beige, blue, and green pastels were for their domestic market; flashier colors, like bright orange, were for export only.
Socialists, the self-proclaimed party of the future, sought to be forward-thinking in their design even when finances and resources were scant. East German designers, especially successful ones, were given special freedoms. Their fashion designers, for example, attended Parisian fashion shows and appropriated many of the designs for their own use. Faced with limited resources, East Germany practiced a kind of DIY modernity. When I visited East Germany, I recall seeing a surfeit of dress pattern kits in a variety of stores, as production remained the responsibility of the consumer.
While the GDR of the 1950s fell in line with the priorities of the Kremlin, by the 1960s and 1970s modernistic aesthetics took over. Fashion and product design were heavily influenced by the West, though always with a particular East German accent. By the late '70s the GDR even had a punk culture. "But being punk means something different in a socialist society than it does in a capitalist society," Jampol reminded me. "Official symbols and slogans were ironically appropriated and represented, confounding authorities and censors who could not figure out whether [punks] were, underneath the piercings and tattoos, anti-capitalist fellow-travelers, or simply ne'r-do-wells influenced by western excesses."
East Germany never had a centralized ministry that oversaw state propaganda, although the Central Committee of the ruling Socialist Party was ultimately responsible for all decision-making in the GDR. The leadership of the various state organizations commissioned their own designers to create banners, posters, magazines, and symbols. Today, these political symbols and slogans elicit new cultural resonances that, Jampol observed, "run from attempts to reconnect to a lost past, often referred to as 'Ostalgie', and a rejection of the particular path of reunification, which disenfranchised many in the former GDR."
The most culturally significant loss is the famous and ubiquitous green and red Ampelmännchen (Traffic Light Men), which represented "Go" with a man in a hat mid-stride, and "Stop" with one stretching his arms ahead of him. In the 1990s the men were replaced with pedestrian lights in the western style. "The Ampelmännchen, which can now be seen on t-shirts and keychains, now means all kinds of things, from touristy kitsch to contemporary political protest." Though, he added, "Its association to its originator, the GDR, is all but broken."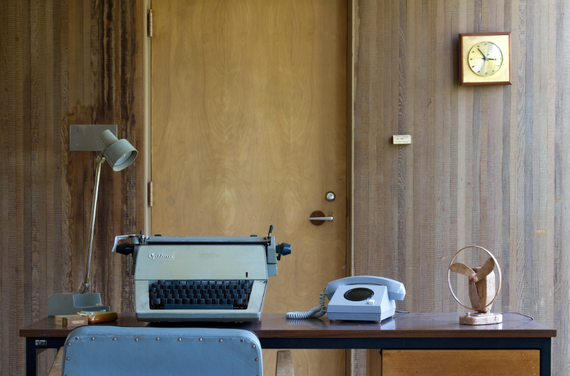 ---
---