John Updike's 'Pygmalion'
In the 1981 Atlantic short story, a man can't understand a social gathering until his wife reenacts it for him later in the evening.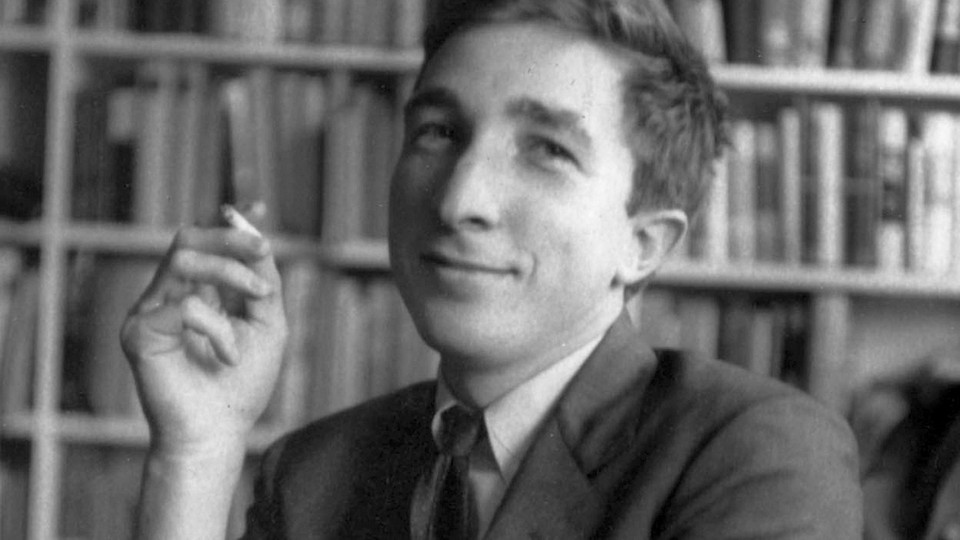 In 1966, John Updike told Life magazine his subject was "the American Protestant small-town middle class." That's what the Rabbit series was consistently about, whether Rabbit Angstrom was running, rich, resting, or uh, redux. Couples took the theme and moved it closer to the New England coast, and many of the stories in Pigeon Feathers concerned this same class of people. The Centaur knitted Pennsylvania life in the 1940s together with Greek myth.
"Pygmalion," a short story published in the July 1981 Atlantic, seems to be about Updike's professed subject, though the religion and class of the characters are never mentioned outright. The story is about a man who can't understand a social gathering until his wife performs it, with pitch-perfect mimicry, back at home later in the evening.
In her rendition of their evening, dinner guests chat about everything from Mediterranean culture to child support payments, but the protagonist isn't interested in the conversation itself. He just wants to watch his wife reenact it all, admiring her ability to observe social quirks and inhabit different personalities: "He could not know the world, was his fear, unless a woman translated it for him." The title recalls Ovid's tale of the man who sculpted his perfect woman—the classical story filtered through George Bernard Shaw, made modern and American and poignant in a whole new way.