When Bauhaus Met Lounge Music
An upcoming art experience revisits the flash-in-the pan symbiosis between modernist master Josef Albers and an easy-listening '60s record label.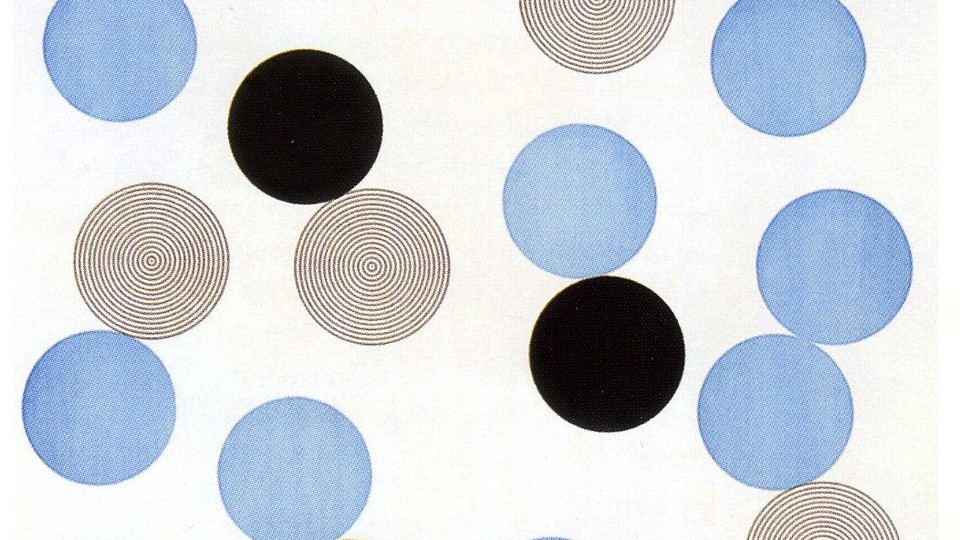 When the Nazis shut down the Bauhaus school in 1933 and prompted a mass exodus of its staff members to other countries, America gained one of its foremost instructors, Josef Albers. After his emigration the modernist artist and designer had a profound influence on the theory and practice of art and design—through his influential book Interaction of Color, but also in his classes at Black Mountain College, where he was the head of the art department, and Yale University, where he oversaw the department of design through an overhaul in curriculum in favor of rigorous exercises and an emphasis on detail.
Albers instructed students until he left academia to pursue his own work in 1958, but his influence continues to resonate with younger generations. Nitzan Hermon, the founder and creative director of the communication and technology studio VVVVVV, counts himself as one of these younger followers. It was Hermon who conceived and realized the upcoming visual and art exhibition Albers in Command, an experience that highlights Albers' work on Bauhausian precisionist album covers and the cool '60s lounge music they were designed to encase.
The project came about when Hermon discovered a set of rare album sleeves that Albers designed for Command Records and became fascinated with how the artist's minimalist abstract geometric aesthetic dovetailed with the style of the music. The covers represent a collaboration between Albers and the record label's co-founders Enoch Light and George Schwager, a nexus of design and audio that resonated with Hermon, who realized that there was a narrative worth exploring. Hermon also recognized that this kind of work was rare for Albers: To his knowledge, this is the only commercial art Albers produced in his lifetime aside from a cover for the book accompanying MoMA's 1934 exhibit "Machine Art."
Command Records was established in 1959 with the goal of releasing "conservative orchestral and easy listening music," according to Hermon. Toward the end of the '60s, however, co-founder Light started experimenting with stereo and other technologies—amongst other projects, he recorded optical sound on 35mm film—in order to create new ways of experiencing recordings in home environments. Around this time, Command's art director Charles Murphy introduced Light to Albers, who had just left his post at Yale. A partnership formed between the two, who would become essential in conveying Command's new, unconventional direction via design. Together Light and Albers produced seven covers—for Provocative Percussion I, II and III, Persuasive Percussion I and III, Pictures at an Exhibition, and Magnificent Two-Piano Performances.
---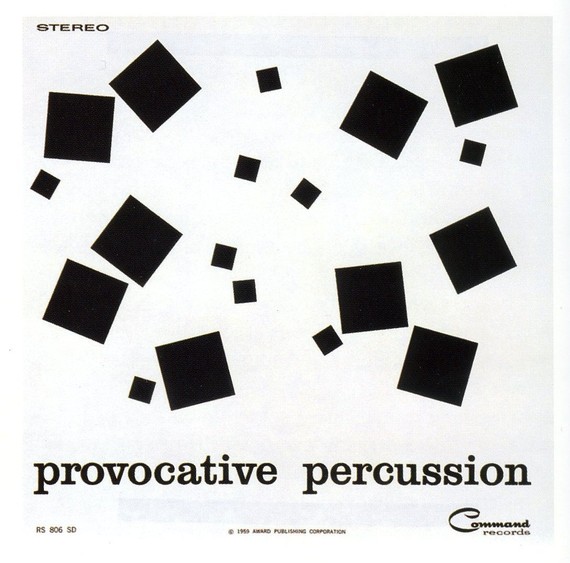 ---
---
---
The absence of theme or narrative in these experiential, stereophonic recordings, writes Herb Lubalin Study Center director Alexander Tochilovsky in the introduction to the Albers in Command website, allowed Albers to tap into his Bauhausian roots and envision graphic, minimalist designs. "The use of squares, and of grids of dots are consistent with his modernist pursuit of the simplest and most effective means of communicating the intended subject, and with his interest in interactions," Tochilovksy notes of the shapes that predominate the sleeves. Albers' covers also provide a visual interpretation of the music, especially evident in his work on Provocative Percussions: "The dots break off the grid and bounce up in an elegant way that alludes to the music's dynamic range and of the stereophonic 'bouncing' occurring in the recordings," Tochilovsky writes.
Albers' album sleeves weren't the first to pair graphic modernism with experimental music. But the albums constitute a little-known treasure in an otherwise all-too-familiar modern canon. "Enoch, Murphy, and Albers have brought something new to life, through the context of Albers' packaging and Enoch's hi-fi experimentation," Hermon says. "And although the shift to modernism was a gradual one, it is interesting to see the obvious effect that this collaboration had, especially in the confines of exotica and early lounge music."
---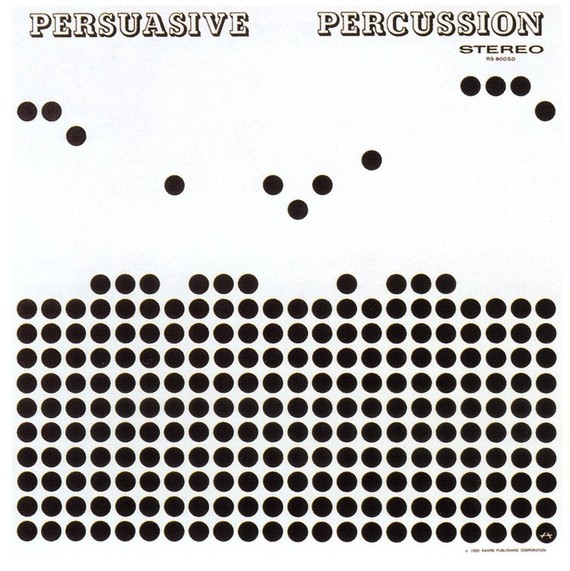 ---
The collaboration only lasted only a short time. The label was acquired by ABC-Paramount in 1959 and Light left the ensuing Command label in 1966 to form Project 3 Records, where he created experimental orchestral like Permissive Polyphonics and Film on Film.
It was a flash-in-the-pan union of the aural and visual, one that can be re-experienced in Albers in Command, which will take place on January 31 at the Ace Hotel in Los Angeles.
---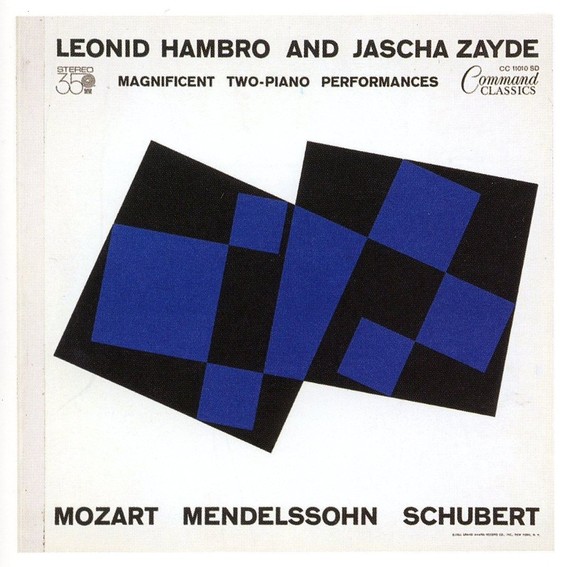 ---
---