TV Shows to Look Forward to in 2015
The sitcoms, superhero shows, and limited series worth checking out over the next few months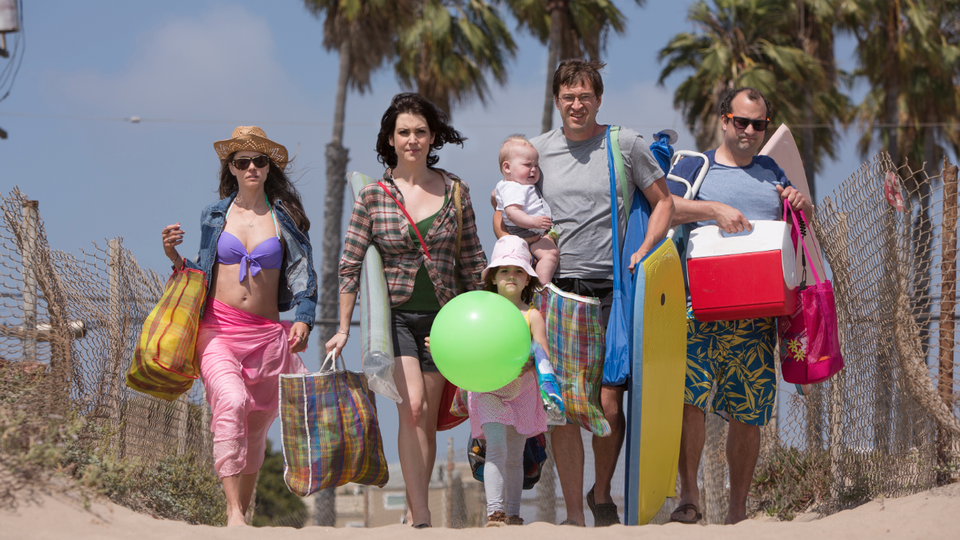 The television industry still likes to pretend viewers care about pilot season in the fall, but there's no better way to see how things are rapidly changing than to look at the winter TV landscape, dotted with limited series, eagerly anticipated premieres on streaming websites, and fewer and fewer blockbuster network shows.
It's a vast world of original programming, so I've tried to cut the list of new and returning shows into something vaguely manageable, assorted by date.
---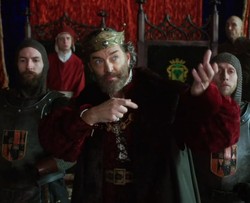 Galavant
Sundays on ABC
Premieres January 4
ABC executive Paul Lee has an eye for good television and smart producers (see: Shonda Rhimes), but he also has a penchant for campier projects, like 2012's spectacular flop Work It and now Galavant, a meta medieval musical about a dashing hero (Joshua Sasse) trying to free the love of his life from the clutches of a dastardly, villainous king (Timothy Omundson). There's music by Alan Menken and Glenn Slater, and the show's certainly different, but it's hard to tell who Galavant is really for. May it live forever as a pop-culture curio.
---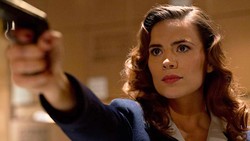 Marvel's Agent Carter
Tuesdays on ABC
Premieres January 6
Marvel's domination of the airwaves continues with this prequel spinoff of Agents of S.H.I.E.L.D., focusing on Captain America's Second World War companion Peggy Carter (Haley Atwell) as she battles evil in the late '40s alongside Tony Stark's dad Howard (Dominic Cooper) and butler Edwin Jarvis (James D'Arcy). Period style abounds, along with female-centered heroics, which Marvel could certainly use more of. One imagines Agent Carter will plant many seeds for the latter half of S.H.I.E.L.D.'s second season, which will resume after this eight-episode limited series.
---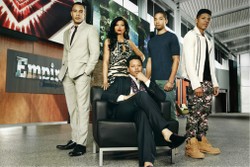 Empire
Wednesdays on Fox
Premieres January 7
Fox is throwing all its firepower behind this epic hip-hop soap opera, which from trailers is aiming to be a very heightened Dynasty or Dallas for a new generation. Precious director Lee Daniels created alongside his The Butler screenwriter Danny Strong, and the cast is star-studded, featuring Oscar nominees Terrence Howard, Taraji P. Henson, and Gabourey Sidibe (along with Courtney Love, which should be interesting). Henson looks like she has the juiciest role, dialing it up to 11 as Howard's ex-wife, released from jail after 17 years and looking for a cut of his music empire.
---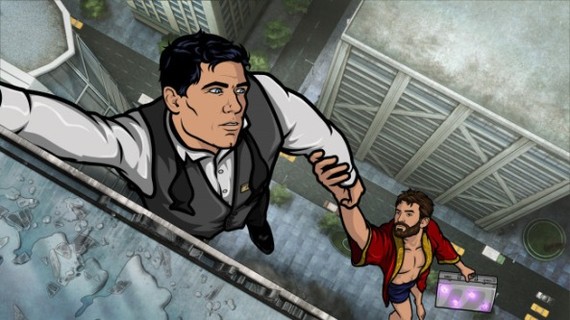 Thursdays on FX
Returns January 8
FX's brilliant spy comedy Archer had a resurgence last year with Archer Vice, which saw the gang of secret agents lose their jobs and become inadvertent drug lords in a season-long plot arc. That'll be tough to top, so expect season six go back to basics. There's one confirmed change: The spy agency "ISIS" is no more, because of its name's obvious unfortunate association with a certain jihadist group.
---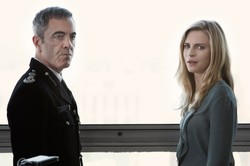 Babylon
Thursdays on Sundance
Premieres January 8
This English production aired in the UK last month to much hype. You can understand why: It's created by Oscar-winning director Danny Boyle and Peep Show/The Thick of It co-creators Sam Bain and Jesse Armstrong, and it wrestles with the internal politics of London's Metropolitan Police. It looks like an intense mix of comedy and drama with a superb cast including Brit Marling and James Nesbitt; the Sundance Channel has picked it up for a Stateside airing.
---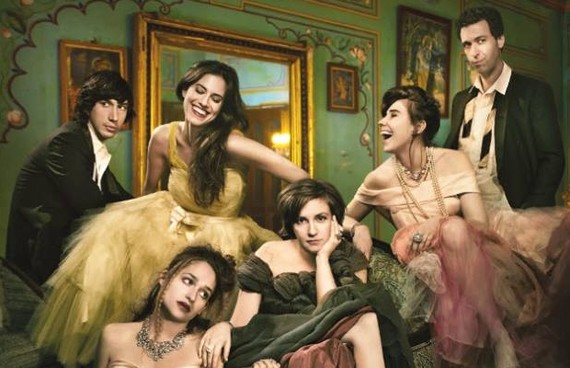 Sundays on HBO
Returns January 11
Everyone get your thinkpieces ready! Will Hannah thrive at the University of Iowa? Will her relationship with Adam survive? How will Shosh deal with post-college life? Will Marnie decide to cut her hair and fly to Never Never Land? Will Twitter survive the experience?
---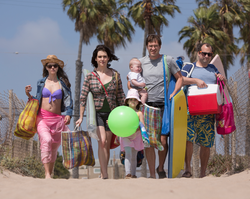 Togetherness
Sundays on HBO
Premieres January 11
The prolific indie film directors the Duplass Brothers (The Puffy Chair, Baghead, Cyrus) bring their talents to TV, with Mark (you may know him from The League) starring alongside Melanie Lynskey and Amanda Peet in a down-to-earth family comedy. It's not going to become a phenomenon, but if you enjoy the Duplass Brothers' films, you'll enjoy this.
---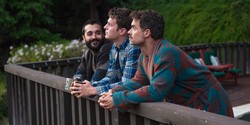 Looking
Sundays on HBO
Returns January 11
The low-key Looking will hopefully build on the promise of its first season even though it has lost Girls as a lead-in (Togetherness airs in between them). HBO clearly has faith in the show though, bumping its episode order to 10, promoting Russell Tovey up to series regular and brought on Mean Girls' Daniel Franzese among others as a new character.
---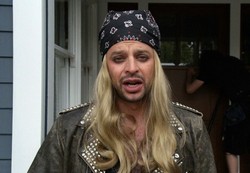 Kroll Show
Tuesdays on Comedy Central
Returns January 13
Nick Kroll recently announced that Kroll Show's third season would be its last, as he wants to avoid driving his reality-TV-spoofing characters into the ground. He also promised a satisfying conclusion for the PubLizIty girls, C-Czar, Dr. Armond, the cast of Wheels Ontario, and all his other favorites, so hopes should run high.
---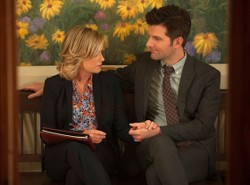 Parks & Recreation
Tuesdays on NBC
Returns January 13
NBC's proud sitcom history will become a lot less proud as Parks & Recreation, a jewel in its Thursday night comedy crown, is bumped to Tuesdays to burn off its final 13 episodes, airing back-to-back for seven weeks. There's been a time jump, so the show will actually take place in the distant future of 2017. Who knows what wonders we can expect?
---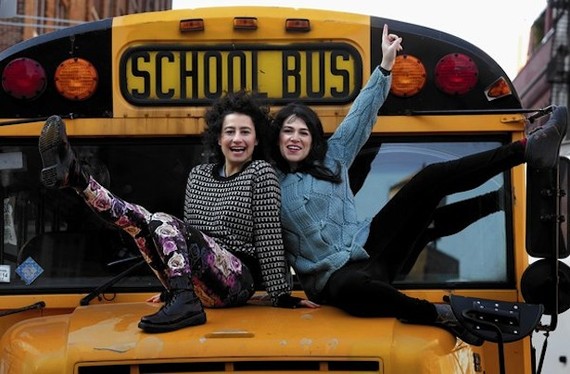 Wednesdays on Comedy Central
Returns January 14
The breakout comedy hit of 2014 is back, promising more Abby and Illana hijinks as they try to survive the life of a twenty-something in New York City. Broad City doesn't really need to change a thing to stay in everyone's good graces, so, onwards and upwards!
---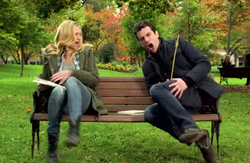 Man Seeking Woman
Wednesdays on FXX
Premieres January 14th
This odd-looking relationship comedy, a surreal take on navigating single life, has some serious pedigree—it's from Simon Rich, a star Saturday Night Live writer whose contributions to The New Yorker have attracted praise, and it stars Jay Baruchel (Undeclared) and Eric Andre (The Eric Andre Show) among others. Its more surreal vibe has landed it on FXX, where it will hopefully have a chance to build an audience amid lower ratings expectations.
---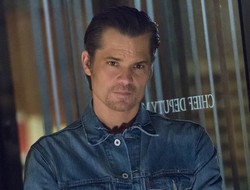 Justified
Tuesdays on FX
Returns January 20
Critical attention has fallen off for Kentucky lawman drama Justified in recent years, but the promise of this being its final season, and a grand showdown between Raylan (Timothy Olyphant) and Boyd (Walton Goggins), should be enough reason to tune in. Sam Elliott and Garret Dillahunt have also signed on for what promises to be promises to be a return to form for the once-acclaimed series.
---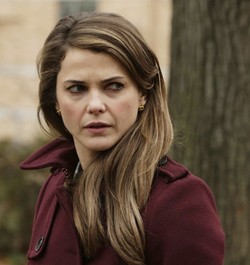 The Americans
Wednesdays on FX
Returns January 28
The Americans was one of the best dramas on television last year, and not nearly enough people are watching it. Hopefully the tide will shift with season three. Frank Langella has been added to the cast as a veteran KGB handler assigned to our troubled anti-heroes, the married sleeper agents Philip (Matthew Rhys) and Elizabeth (Keri Russell), whose loyalty to the Soviet Union is beginning to fray in the mid-1980s. The Americans is both a brilliant pulpy spy thriller and a fascinating dissection of the internal politics of marriage, and it's a must-watch when it returns at the end of January.
---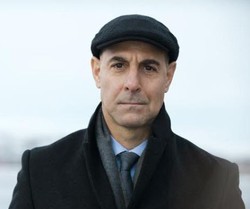 Fortitude
Thursdays on Pivot
Premieres January 29
This UK co-production is from the creator of Low Winter Sun…wait, wait, come back! I mean the original Low Winter Sun, the acclaimed 2006 British crime drama (that was remade into a horrible AMC series). Set in the Arctic Circle, it has a fantastic cast (Christopher Eccleston, Michael Gambon, Stanley Tucci) and a reliable murder-mystery format. Pivot continues to try and break into the big-time cable market, and this could inch it closer to that prize.
---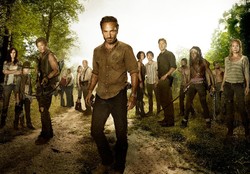 The Walking Dead
Sundays on AMC
Returns February 8
Lackluster mid-season finale aside, The Walking Dead was the best it's ever been this year, and will hopefully keep the momentum going for the back half of season five, which sees our heroes recovering from their fatal encounter at the hospital. The trailer makes it look pretty intense and dark. Surprise, surprise!
---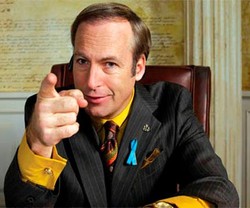 Better Call Saul
Mondays on AMC
Premieres February 8
Is there any show more hyped/more primed for disappointment than Breaking Bad spinoff Better Call Saul? Originally pitched as a goofy comedy, the Bob Odenkirk-starring series' promos make it look a lot like its hour-long drama forebear, and AMC has enough faith to have already renewed it for a second season. Michael McKean features as Saul's twin brother, Jonathan Banks returns as Mike, and the plot is apparently mostly set years before Breaking Bad, but will "explore" what happens after that show as well. Time will tell if Saul can live up to the hype, but it's hard not to be intrigued.
---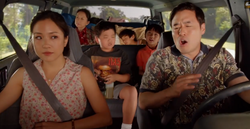 Fresh Off the Boat
Tuesdays on ABC
Premieres February 10
Chef Eddie Huang's memoir has been adapted into the first Asian-American sitcom to air since Margaret Cho's All American Girl way back in 1994. This was among the best comedy pilots I've seen all year, dealing with the Huang family's difficulties assimilating with American culture as they move to Orlando to open a steak restaurant. The Interview's Randall Park (he played Kim Jong-un) stars as Eddie's dad, which could help boost buzz (that is, if people are still writing about The Interview in February).
---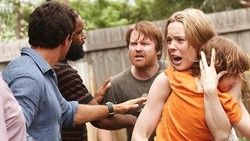 The Slap
Thursdays on NBC
Premieres February 12
This eight-episode remake of an Australian hit miniseries sounds like a doozy. At a birthday gathering of friends, a man slaps another couple's misbehaving child, an incident that spirals into bourgeois chaos, with lawsuits filed, family secrets revealed, and lord knows what other drama unfolding. Brian Cox, Zachary Quinto, Uma Thurman, Peter Sarsgaard and Thandie Newton are among the cast, and playwright Jon Robin Baitz (who created Brothers & Sisters) wrote the pilot, with Lisa Cholodenko (The Kids Are All Right) directing.
---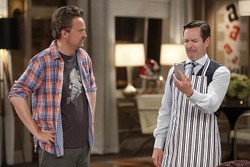 The Odd Couple
Thursdays on CBS
Premieres February 19
There's still one place for old-school, big-star, multi-camera sitcoms, and that's CBS, which is launching a remake of The Odd Couple out of its ratings powerhouse The Big Bang Theory. Matthew Perry is the slovenly Oscar, Thomas Lennon the tidy Felix, and Wendell Pierce (Bunk from The Wire) and Yvette Nicole Brown (Shirley from Community) help round out the cast. CBS is hoping this will be its new Two and a Half Men, but it's not going to feel very original.
---
House of Cards
Available on Netflix
Premieres February 27
Frank Underwood is the president now! The final phase of his grand master plan gets launched in House of Cards' last season, which had better end in nuclear war.
---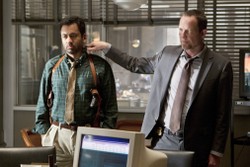 Battle Creek
Sundays on CBS
Premieres March 1
Breaking Bad creator Vince Gilligan has been busy since wrapping his acclaimed series—along with Better Call Saul, he's got this CBS crime show, set in Michigan and starring Josh Duhamel, Dean Winters, Janet McTeer, and Kal Penn. It sounds like typical CBS stuff—a mismatched pair of cops competing to solve crimes with a preening FBI agents—but Gilligan's presence will hopefully elevate the material.
---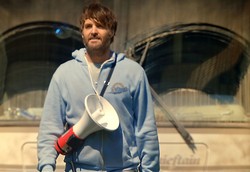 The Last Man on Earth
Sundays on Fox
Premieres March 1
No comedy this season has a more intriguing premise: Will Forte is the last human being alive on earth, searching for any other survivors of an apocalyptic incident that seemingly wiped the rest of the planet clean. Just watch the trailer—it'll be fascinating to see how Forte (who also created the show) wrings comedy from his situation.
---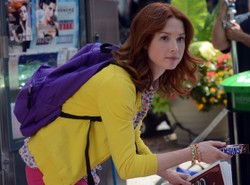 The Unbreakable Kimmy Schmidt
Available on Netflix
Premieres in March
Tina Fey's new comedy was due to premiere on NBC this Spring, but has instead been shipped to Netflix, who have guaranteed us at least two seasons of the dark comedy, starring Ellie Kemper as an escaped cult member looking to start life over in New York. Fey's return to television (along with her 30 Rock consigliore Robert Carlock) will be enough to draw interested eyes, no matter how unusual the premise.
---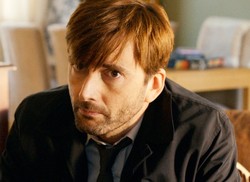 Broadchurch
Wednesdays on BBC America
Returns March 4
Forget Fox's ill-advised remake Gracepoint. Stick with the original—the crime drama Broadchurch, which captured the UK's imagination with its small-town murder mystery plot last year. Season two will reunite David Tennant and Olivia Coleman in the same small town, recovering from the traumas uncovered last year, but apparently there won't be a new murder mystery. Color me infinitely more intrigued.
---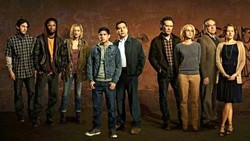 American Crime
Thursdays on ABC
Premieres March 5
Oscar-winning 12 Years a Slave screenwriter John Ridley penned this challenging racial crime drama that will replace How to Get Away With Murder after its season finale in March. The season will focus on a brutal killing and its implications for everyone involved as racial tensions are stoked during its investigation. Timothy Hutton and Felicity Huffman star.
---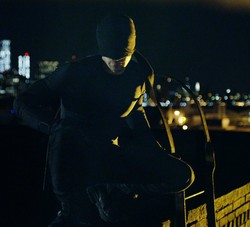 Marvel's Daredevil
Available on Netflix
Premieres in May
This is the first of five shows ordered as part of a grand Marvel deal with Netflix for its "Marvel Knights" characters, focusing on grittier heroes who fight crime on New York City's streets. First is the blind, radar-sensing, acrobatic Daredevil (Charlie Cox), who battles forces of organized crime headed up by the imposing Kingpin (Vincent D'Onofrio). Following Daredevil will be Jessica Jones (starring Krysten Ritter), Luke Cage (starring Mike Colter) and Iron Fist (as yet uncast), before they all fold into a crossover miniseries called The Defenders. Can Marvel apply its comic book storytelling formula to television as well?