Broad City and the Bamboo Ceiling: The Week in Pop-Culture Writing
Highlights from seven days of reading about entertainment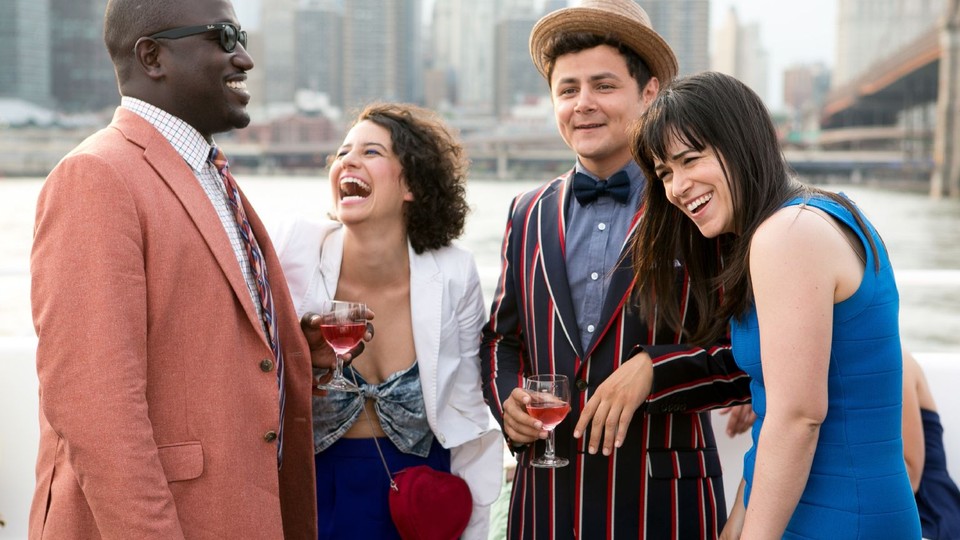 The Broad Strokes
Rachel Syme | Grantland
"The first time I met Abbi Jacobson and Ilana Glazer, they were wearing Rollerblades and Glazer was psyching herself up to simulate sex with a giant oak tree."
Bamboo-Ceiling TV
Eddie Huang | New York
"The network's approach was to tell a universal, ambiguous, cornstarch story about Asian-Americans resembling moo goo gai pan written by a Persian-American who cut her teeth on race relations writing for Seth MacFarlane. But who is that show written for?"
From Guilty Pleasure to Emmy Awards: The Weird History of Lifetime Movies
Emily Yahr | The Washington Post
"As the iconic franchise marks its 25th anniversary this year, it's also the end of an era."
How Selma Got Screwed
Jason Bailey | Flavorwire
"This is exactly the type of movie that wins awards."
No Guts, No Glory: The Rise of Gross-Out TV
Omar L. Gallaga | Rolling Stone
"Some of the grossest shows on television are both adored and acclaimed."
Sleater-Kinney: A Certain Rebellion
Jessica Hopper | Pitchfork
"Now that they're back, the question becomes: Are they still that band?"
Green Bay's Board-Game Obsession
Kevin Clark | The Wall Street Journal
"There may not be a more unusual bonding tradition in the NFL than the gang of Packers who get together regularly to play a board game called 'Settlers of Catan.'"
Show Leigh Steinberg the Money (Again)
James Vlahos | New York Times Magazine
"Back then Steinberg was the archetype of the football 'superagent.'"