Tom Brady and Figure Skating: The Week in Pop-Culture Writing
Highlights from seven days of reading about entertainment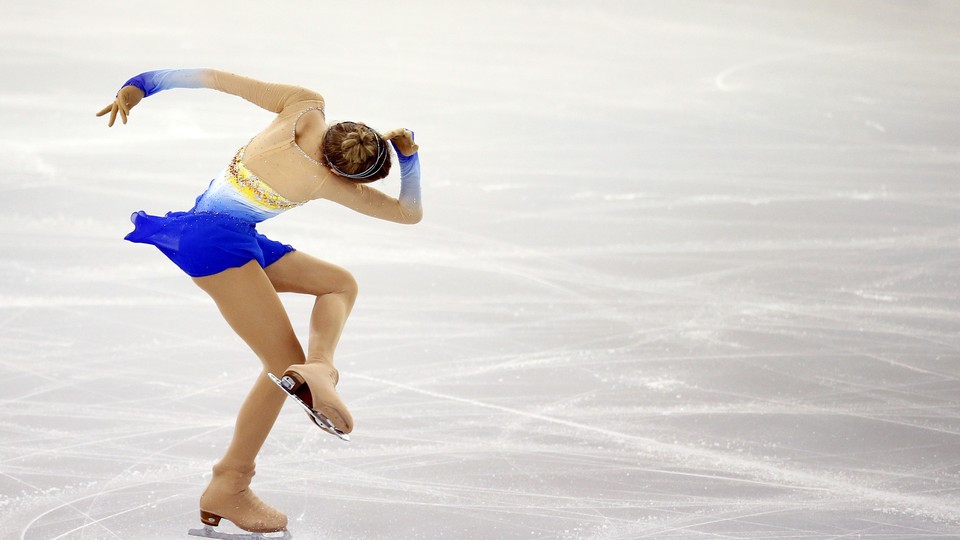 Tom Brady Cannot Stop
Mark Leibovich | The New York Times Magazine
"I woke up Wednesday to an email with the heading 'Tom Brady here.'"
Can Michael Jackson Save Figure Skating?
Tracy O'Neill | Rolling Stone
"A Harding program was something like a malfunctioning iPod Shuffle, and it was thrilling. Today, its wild card musical styling remains a rarity in the skating world, with skaters favoring reiterations of Swan Lake, Carmen and, perhaps lacking prescience, 'Nessun Dorma' ('None Shall Sleep'). Hence: lyrics."
The Long, Strange Purgatory of Casey Kasem
Amy Wallace | GQ
"The bottom line is that Jean Kasem and her stepkids disagree about, well, everything."
Tumbling Into the Screen: How Watching Movies With My Daughter Changed the Way I Thought About Film
Dana Stevens | Slate
"She's happy to keep returning to one beloved scene, or watch a musical song by song, skipping all the dialogue in between, or watch the first half-hour of 101 Dalmatians 10 nights in a row."
How Selma Got Smeared
Mark Harris | Grantland
"It is, I think, profoundly sad that a movie that focuses so intelligently and specifically on King not as a martyr or plaster saint but as a brilliant tactician should have occasioned less discussion about him than about a president who was ... a supporting character."
I Open Up my Wallet and It's Full of Blood: Breaking Madden, the Super Bowl
Jon Bois | SB Nation
"I was 10, and dudes getting hit was funny. This is the place Breaking Madden comes from. Reconciling it with my actual feelings about the real NFL is impossible; that is a battle I will lose."
Where Have Fashion's Big Personalities Gone?
Veronique Hyland | The Cut
"Call it the farm-team approach."
I Would Do This For You: The Narrative Possibilities of Leaked Emails
Lydia Kiesling | The Millions
"Amy Pascal's sibylline utterances full of a surprising sort of illiterate pathos and mystery."
The Blackness Of This Year's Sundance Movies Is at Odds With the Audience's Whiteness
Kelley L. Carter | BuzzFeed
"I'd venture to guess that they too resisted the urge to raise their fists in the air and cry out, 'Power to the people!'"