Kobe Bryant and The Bachelor: The Week in Pop-Culture Writing
Highlights from seven days of reading about entertainment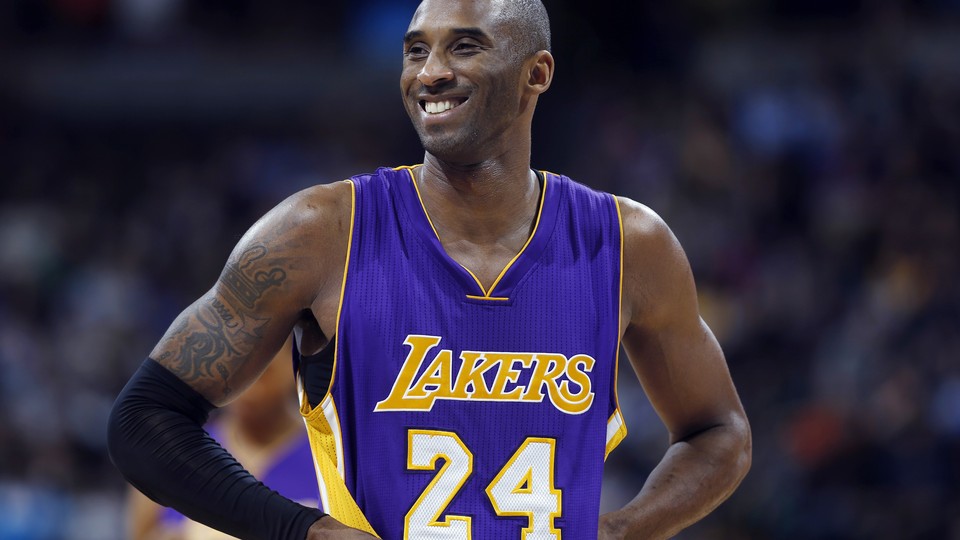 Wolf on the Rock: The Ludicrous, Glorious Doom of Kobe Bryant
Brian Phillips | Grantland
"Even at his peak, Kobe Bryant made greatness look grueling."
Chris Harrison: The Reigning King of #BachelorNation
Taffy Brodesser-Akner | GQ
"It is hard to believe that a man whose job is to be a human seismometer of romantic chemistry can be so oblivious, but maybe it's the sort of thing where the cobbler's children have no shoes, or doctors can't operate on themselves."
Hitler's Cartoon Problem and the Art of Controversy
Jeet Heer | Hazlitt
"Although Adolph Hitler was a master of propaganda, he was continually flummoxed by one particular form of communication: the editorial cartoon."
Not Prestige, Not Trash: The Rise of "Mid-Reputable" TV
Noel Murray | The A.V. Club
"Devotees of the mid-reputable seem to be enjoying television more, but are quick to turn on a show when it stops being 'fun.'"
The Anti-Tolkien
Peter Bebergal | The New Yorker
"Moorcock's literary agitation shook the fantasy and science-fiction establishment and made it possible for writers to step outside the long shadow of Tolkien."
The Rise Of The Black British Actor In America
Kelley L. Carter | Buzzfeed
"Due to a lack of opportunity in their home countries, black British actors are finding success—and meatier roles—telling Black American stories, sometimes even iconic ones."
Parenthood And The Strange Case Of The Missing Family Drama
Linda Holmes | NPR
"The 'golden age of television' has been brilliant for the growth of the drama of action, but has struggled to support the drama of emotions to nearly the same degree."