Should a Convicted Rapist Be Allowed to Play Professional Soccer?
English teams are citing commercial concerns for their reluctance to let former striker Ched Evans back on the field.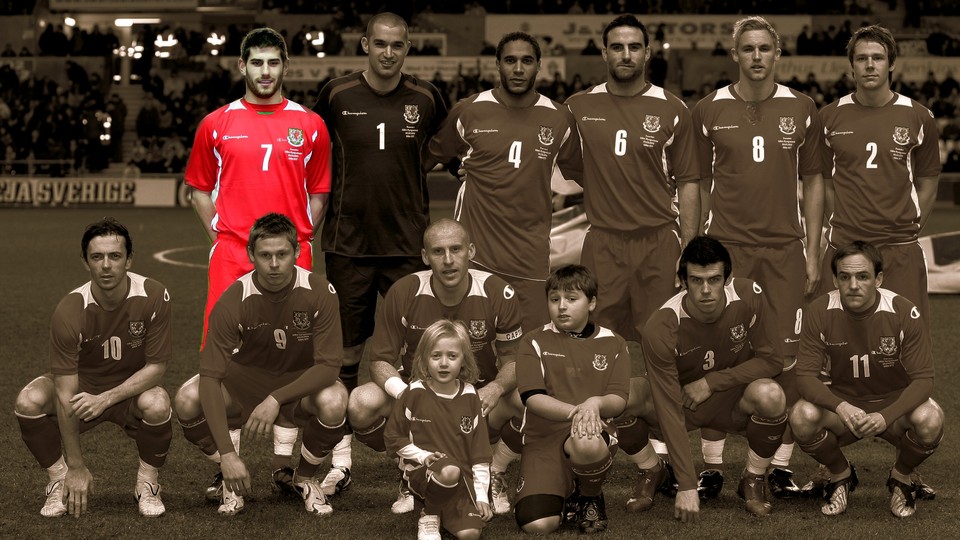 Ched Evans once played soccer for Manchester City, but now he plies his trade two levels below England's Premier League, far from the world-famous teams and superstar players. Evans is an average sportsman, at best; few people would care about him or even recognize his name if it weren't for the fact that he's also a convicted rapist.
In 2012, Evans was sentenced to five years in prison on the grounds that a woman he picked up from a kebab shop was too drunk to consent to sex. He was released late last year and has set about resuming his career ever since.
His attempts to return to the sport have shone a harsh light on English soccer's approaches to behavior on and off the pitch, and a widespread failure to understand the responsibility that comes with being in the spotlight of the world's most popular sport. Should Evans be treated differently from other criminals because he plays a high-profile game? Should people be banned on the pitch for what they've done off it?
And yet no one throughout English soccer saw this coming, despite a great deal of discussion about whether Evans could—and should—play again in the months and weeks leading up to his release in October.
The men who run these clubs seemed perplexed, even surprised by the backlash. "Oldham were going to get a footballer that in other circumstances they wouldn't have been able to afford," its director, Barry Owen, said. "This was driven by football reasons." The chairman of the club, Simon Corney, added:
I believe in the law of the land and my understanding is Ched went away and did his time in prison. I know this is an argument people don't like but if he was an electrician and came out of jail he is entitled to work again.
Evans could get results for a smaller team. When he was poised to join Oldham, former England player Danny Mills told the BBC:
Trouble is with football, it becomes very, very selfish at times and if Ched Evans goes into that dressing room and starts to play good football and starts to score the odd goal then, rightly or wrongly, whatever you think should happen, those players will forget about everything off the pitch if he's doing the business on the pitch.
In fact, the only reason that Evans isn't playing soccer right now is the extent to which commercial interests drive the modern game. This is especially felt at the lower levels, where clubs are part of the fabric of smaller cities (Oldham has 220,000 people. "Sponsors concede some control over their brand image to the club itself, as the way they are perceived becomes intertwined with the prevailing perceptions of the club," marketing professor Leah Donlan told the BBC.
For small, often family-owned local businesses like Verlin Rainwater Solutions, dealing with issues of rehabilitation for rapists in the community wasn't what they signed up for when they emblazoned their names on the local team's kit. The club owners should have have realized that their sponsors have more to consider than simply winning at all costs.
Exactly what might go into such a code would help clear up the age-old question of whether sports should serve as an example to society or a reflection of it.