Shonda Rhimes and Serial: The Week in Pop-Culture Writing
Highlights from seven days of reading about entertainment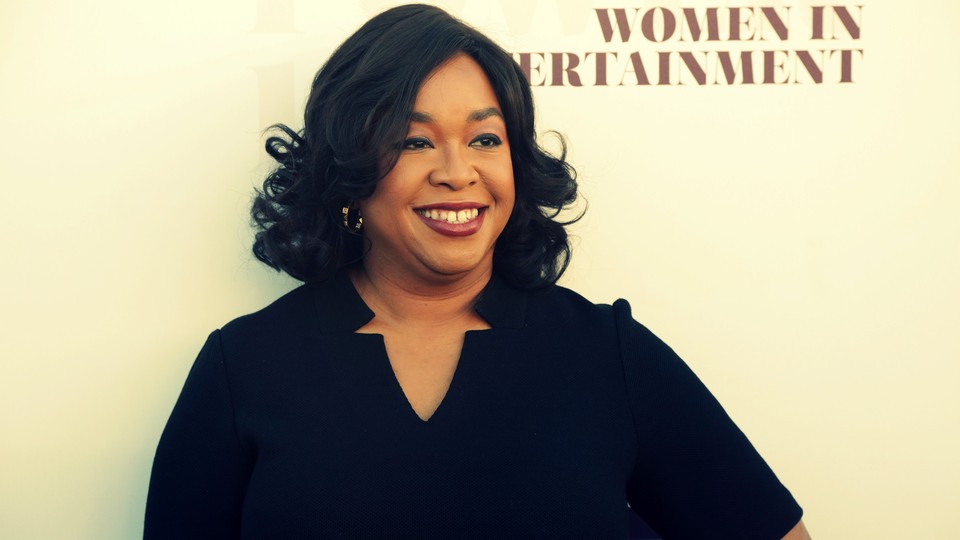 The Year in Shonda Rhimes
Matt Zoller Seitz | Vulture
"The intelligence displayed on Rhimes's series is that of a showman rather than a poet, though there is often poetry in the tawdry spectacles it serves up with such panache. "
Serial Isn't About Ferguson. (But It's Kind Of About Ferguson.)
Gene Demby | Codeswitch
"Oh, the resonances."
Andrew Luck: The NFL's Most Perplexing Trash Talker
Kevin Clark | The Wall Street Journal
"It is, players say, just about the weirdest thing any quarterback does in the NFL."
The Henry Ford of Books
Todd S. Purdum | Vanity Fair
"James Patterson is to publishing what Thomas Kinkade was to painting, or the television producer John Wells was to a series like E.R. He is not a tortured artist in a garret."
How The Interview Handled the Assassination of Kim Jong-Un
Richard Brody | The New Yorker
"Why isn't the movie actually very funny?"
The Birdcage
Mark Harris | Grantland
"In 2014, franchises are not a big part of the movie business. They are not the biggest part of the movie business. They are the movie business. Period."
How Young Thug Got Trapped by a $15,000 Advance From a Major Label
Naomi Zeichner | Buzzfeed
"The career of one of hip-hop's most promising rising stars hung in the balance."
The Gothic Life and Times of Horace Walpole
Carrie Frye | Longreads
"If Gothic literature had a family tree, its twisted gnarled branches chock-full of imperiled, swooning heroines and mysterious monks, with ghosts who sit light on the branches, and ... stunted, mostly nonflammable babies, at its base would sit Horace Walpole's Castle."