James Bond and the Sony Hack: The Week in Pop-Culture Writing
Highlights from seven days of reading about entertainment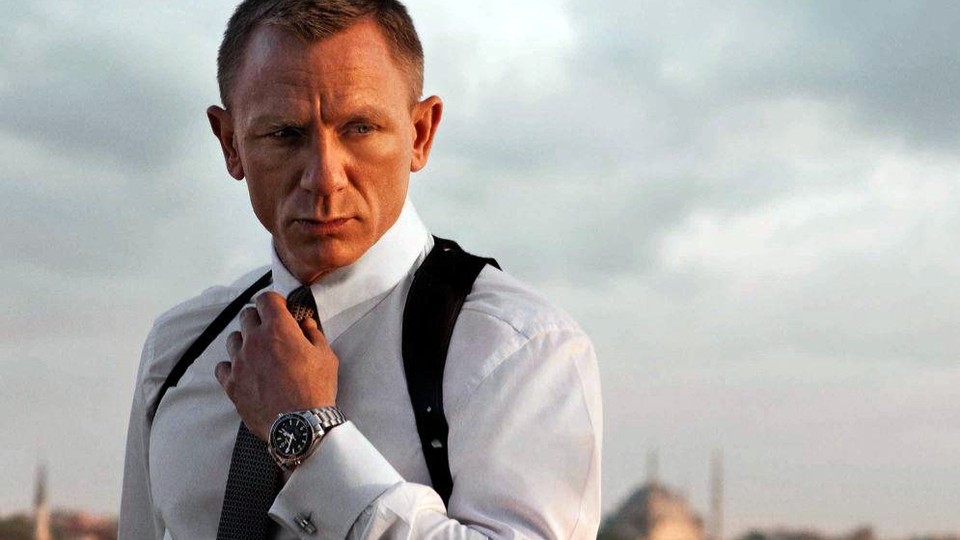 Ever Say Never Again: On the History and Future of James Bond
Brian Phillips | Grantland
"From the very beginning, 007 was a cry of loss hidden behind an amused smile."
The Messy Media Ethics Behind the Sony Hacks
Anne Helen Petersen | Buzzfeed
"Are reporters simply working as tools in a possible North Korean cyberwar? Or are journalists fulfilling their democratic role of disseminating information that serves the public interest?"
The Ice Breaker
Ben McGrath | The New Yorker
"P.K. Subban is one of the world's most thrilling athletes, someone who ... awes less because of the results he achieves than because of the way he achieves them—kinetic charisma, approaching genius. But a hockey preservationist he is not."
The Fault in Our Rock Stars
Bryan VanDyke | Pacific Standard
"Rock stardom isn't compatible with satisfaction; it is, in essence, satisfaction's very antithesis."
Grouses of the Holy
Chuck Klosterman | GQ
"For a 70-year-old wizard, Jimmy Page looks fantastic."
Why James Cameron's Aliens is the Best Movie About Technology
Tim Carmody | Medium
"That's right, not Alien; Aliens, James Cameron's 1986 sequel, which almost always manages to get left off of every shortlist of best sequels, let alone best science-fiction movies, or best technology movies. This despite the fact that it's amazing."
How Darude's "Sandstorm" Became the EDM Track Everyone on the Web Knows
Andy Cush | Gawker
"Today, against all odds, an unrepentantly goofy seven-minute-long trance anthem by a Finnish producer with no other hits to his name might be more popular than it was when it came out a decade and a half ago."
How the Death of Mid-Budget Cinema Left a Generation of Iconic Filmmakers MIA
Jason Bailey | Flavorwire
"There's an entire constellation of cult and indie stars, filmmakers who came of age in the '70s, '80s, and '90s, who have either vanished from the current scene or are struggling to maintain a place within it. "