Behold, the Oscar Contenders (as Confirmed by the Golden Globes)
The Hollywood Foreign Press's nominations mostly stuck to conventional wisdom, but tossed some surprising love to oddball critical favorites—especially in the TV categories.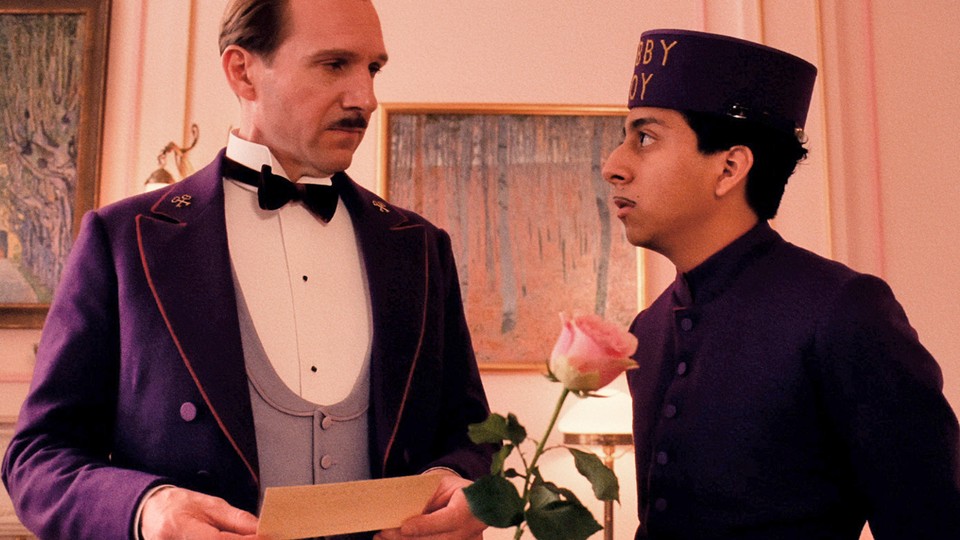 Months of speculation precede the Oscars, and yet early on every year the races calcify around a few contenders. Today's Golden Globe nominations further confirmed this year's frontrunners as frontrunners, largely replicating Wednesday's Screen Actors Guild Award nominees while adding support for the civil-rights drama Selma, which was bizarrely snubbed by the Guild. Some years, the Globes get especially wacky, particularly in the Comedy/Musical category (in 2010, that lineup included Burlesque, Red, and The Tourist), but the only truly silly thing this year was Quvenzhané Wallis's auto-tuned singing getting a Best Actress nod for Annie.
The biggest snubs felt like the product of the Globes trying to fight its own nature. The Hollywood Foreign Press loves stars and movies that do well at the box office, because throwing nominations that way guarantees the glitziest ceremony possible, which helps re-affirm the Globes' reputation as Oscar's pre-eminent precursor. Yes, much has been made of the fact that the 90-odd voting members of the HFPA are barely qualified to judge the year in cinema. Gary Oldman called it a "meaningless event" in an interview with Playboy this year, snorting, "There's nothing going on at all. It's 90 nobodies having a wank."
Whatever. The Globes have retained their status by usually picking the right batch of films—Oscar favorites with a few critical outsiders and populist choices mixed in—and recently they've been hiring interesting hosts (Ricky Gervais, Tina Fey and Amy Poehler) to give their ceremonies some verve. Fey and Poehler will be back for January's upcoming show, and for many, that'll be reason enough to tune in.
Given the usual glitz, and the fact that the Globes nominate 10 films thanks to the Comedy/Drama split, it was a little surprising that Gone Girl couldn't scrape a Best Picture nod, losing out to Boyhood, Selma, The Imitation Game, The Theory of Everything, and Foxcatcher. It's particularly strange given that director David Fincher got a nomination (neither of the British math biopics nor Foxcatcher made the cut in Best Director), along with lead actress Rosamund Pike, writer Gillian Flynn, and composers Trent Reznor and Atticus Ross. Gone Girl was a critical sensation, a box-office smash, and probably the most talked-about movie of the fall, but still it's likely to get boxed out of the biggest category by the long line of biopics in front of it, some of which (i.e. Selma) are far more interesting than others.
The Globes wisely corrected the SAG Awards' mistake on Selma—yesterday's nominee list from the Actors Guild was particularly glaring for its utter lack of actors of color, even among the vast Best Ensembles nominated. Selma's snubbing there was attributed by some to its late release and lack of screeners, but the Globes saw fit to nominate it for Best Picture, Director, and Actor (David Oyelowo for his portrayal of Martin Luther King, Jr.).
Bennett Miller's chilly true-crime tale Foxcatcher, whose buzz had been ebbing after months of hype, shored up its credentials with nominations for Best Picture, Steve Carell, and Mark Ruffalo, who also scored at SAG and seem like safe bets for nominations. There were also nods to two insurgent candidacies—Robert Duvall in the hoary throwback family drama The Judge, and Jennifer Aniston's work as a chronically depressed woman who becomes obsessed with a friend's suicide in the yet-to-be-released Cake. Neither film is particularly beloved by critics, but Duvall is a cherished vet who hasn't had Oscar attention in a while, and Aniston is part of the long awards tradition of "deglam," where beautiful actresses get attention for looking plain or even ugly in low-budget indies. What bravery!
Perhaps the most surprising and exciting development in the recent awards news is the continued support for Wes Anderson's The Grand Budapest Hotel, which got a SAG Ensemble nomination yesterday (equivalent to Best Picture for that body) and four Globe nominations—Best Picture (Comedy), Best Actor (Ralph Fiennes), Best Director, and Best Screenplay (Wes Anderson). Given Oscar's expanded Best Picture lineup, The Grand Budapest Hotel increasingly looks like a strong possibility to sneak in—it'd be the first Wes Anderson film to secure that nomination, and it'd be an especially impressive feat given its March release date.
Other than that, everything the Globes anointed has been chugging along for a while now—Boyhood continues to steamroll the competition, The Imitation Game and The Theory of Everything aren't cancelling each other out, and Birdman is beloved by all awards bodies despite increasing backlash from critics in recent weeks (which amount to acknowledging that it's a technically masterful  work but not really about very much at all).
The television categories remain the place where the Globes really get to toss some curveballs—there are always some fun new shows in the mix (the Emmys tend to be a little more cautious about awarding new television quickly). This year, Showtime's The Affair was the choice new drama, getting nods for Series, Actor, and Actress. I would have expected How To Get Away With Murder to make the Best Drama Series cut, given its extraordinary ratings, but Viola Davis is its only representative. At the critically beloved but zero-ratings end of the spectrum, Clive Owen also made the Best Actor cut for The Knick.
In the Comedy category, Amazon's instantly beloved new series Transparent was nominated for Best Series, along with its star Jeffrey Tambor. But probably the most surprising choice was The CW's Jane the Virgin, a wonderfully sharp and warm-hearted take on the telenovela that has attracted critical plaudits. Its star Gina Rodriguez was also deservedly nominated, proving that even in a safe year for Oscar hopefuls, there's still room for an awards nomination that feels like it came out of nowhere.