Streaming of The Interview Starts Today
The studio will make history with the first simultaneous theater/streaming release.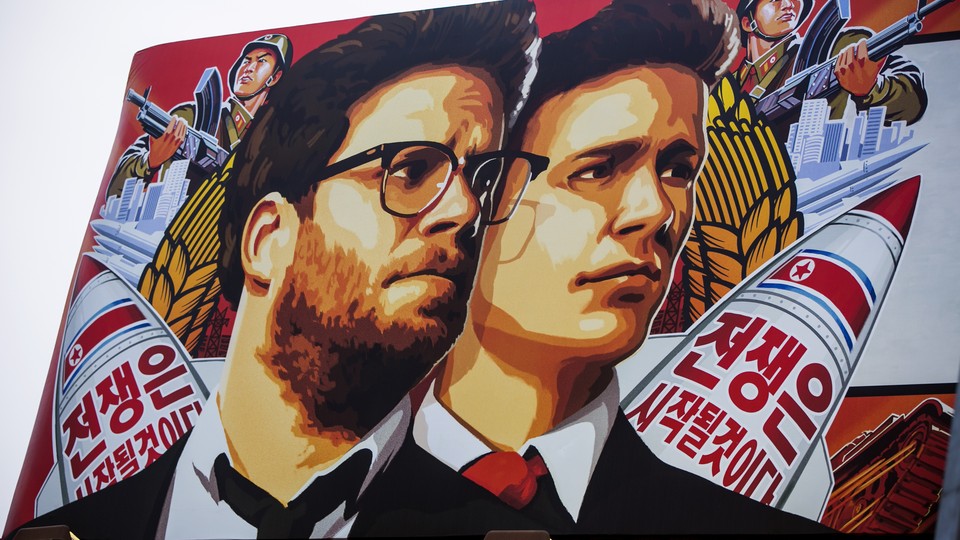 Just a day after announcing it had struck a deal to show The Interview in hundreds of theaters across the country after previously canceling the movie's release, Sony has brokered a new deal to stream the movie on YouTube, Google Play, the Xbox video game console, and a dedicated website, SeeTheInterview.com.
CNN's Brian Stelter broke the story on Twitter Wednesday morning:
This would be the first time a major feature film is released in theaters and streamed online simultaneously.
Sony said in a statement that the movie will become available Wednesday afternoon and will cost $5.99 to rent and $14.99 to buy. The streaming option, which will open the movie to a much broader audience, comes at a time when some theaters reported several sold-out shows.
Missing from the list of streaming options is the Apple iTunes store. Stelter reports that talks between Sony and Apple broke down, but a deal could be revived after Christmas.
President Obama expressed his regret last week for the cancellation of the Christmas Day release of "The Interview," saying Sony had "made a mistake" and added that, "I wish they had spoken to me first. . . .We cannot have a society in which some dictator someplace can start imposing censorship."
On Tuesday, once Sony announced it would release the film after all, the Plaza Theater in Atlanta immediately accepted the option, posting it on their marquee with the message, "Freedom Prevails."