Kelly Clarkson's 'Since U Been Gone': The Best Pop Song in 10 Years
Breakaway's second single heralded the arrival of a new star, a new sound, and an all-time karaoke classic.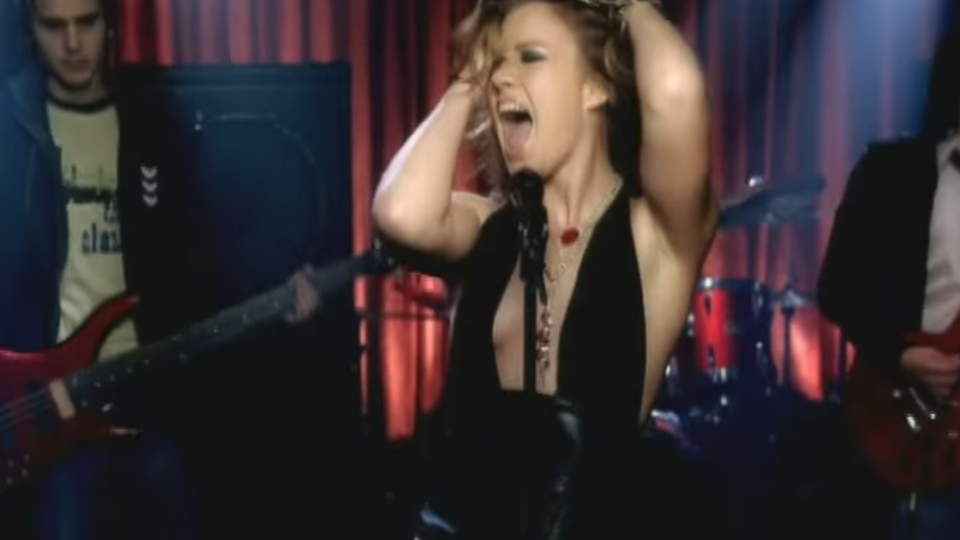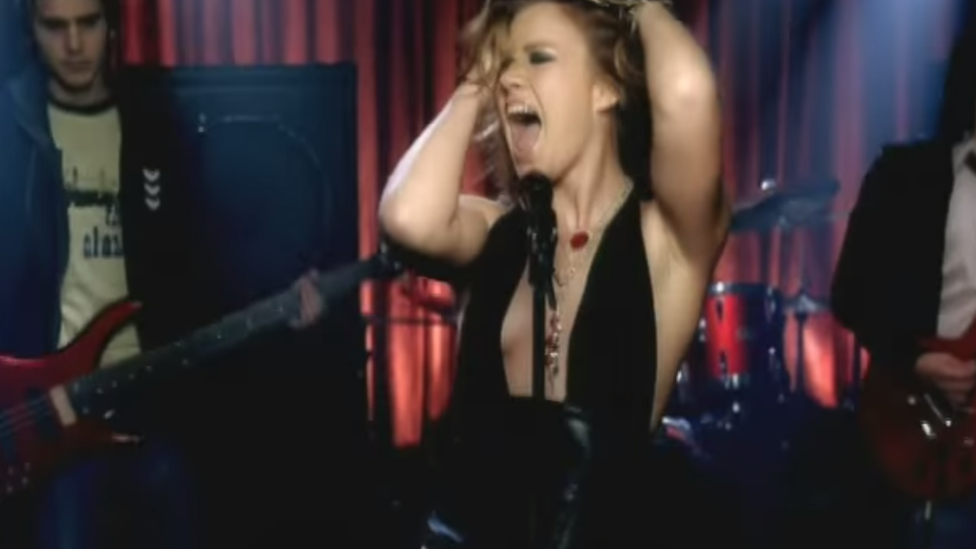 Kelly Clarkson had a lot to prove in 2004. Thankful, her debut album after she became the first-ever American Idol champion, was a fine if unremarkable effort, featuring the same hip-hop-influenced pop that dominated much of the early 2000s. "Miss Independent" was a jam for sure, but it wasn't enough to be termed a "breakout." So she had had yet to truly make good on what the Idol nation saw in her. To many, Clarkson seemed destined to remain a glorified pageant winner who would soon fade away.
Then she released her sophomore album, Breakaway. On that record—which holds up surprisingly well on its 10th anniversary this week—was three minutes and eight seconds of pop perfection called "Since U Been Gone." The track would go on to transform three individuals' careers, Clarkson's included, and would serve as a sign of what was coming for the pop-music scene. It's still the best pop song released in the past decade.
When she first heard it, Clarkson thought "Since U Been Gone" was "a little poppy"; not surprising from producer Max Martin, who had enjoyed previous success with songs like "I Want It That Way" from the Backstreet Boys and "…Baby One More Time" by Britney Spears. But Clarkson's suggestion to add heavier guitars and drums paid off big time. The pop/rock hybrid sound kept the song's catchy hook from overstaying its welcome. It wasn't competing with a variety of sound-alikes, so it stayed fresh—a pleasant surprise every time it came on a playlist. And unlike Avril Lavigne tracks that strained to read as "punk," Clarkson's new sound remained pure, delectable pop.
It also allowed Clarkson to win over fans of multiple genres. Rock artists like Dave Grohl and Ted Leo have confessed to loving "Gone," the latter even recording a cover.
Martin had enjoyed plenty of success before "Gone," but with Clarkson (who he also recorded "Behind These Hazel Eyes" with), he injected rock energy into his formula. That sound would continue on in his work with artists like P!nk ("So What") and Katy Perry ("I Kissed a Girl"). His producing partner, Dr. Luke (née Lukasz Gottwald), was a band member on Saturday Night Live with a few production credits to his name. Thanks to "Gone," his career caught fire. Despite recent sexual-abuse allegations about Dr. Luke brought forth by one of his most recognizable collaborators, Kesha, there's no denying the Swedish producers' marked influence on the following decade in pop.
In fact, part of what made "Gone" stick out as something special in its year was how much more of a pronounced hip-hop influence there was on the charts the time. The No. 1 song in the country the week of Breakaway's release, for example, was "My Boo," by Usher and Alicia Keys. Remember "My Boo"? It was a fun duet between two of the biggest artists of the moment. Such a song would be far too slow for today's pop climate, but put in the same company as the No. 1s before and after it—Ciara's "Goodies" and Snoop Dogg's "Drop It Like It's Hot"—and it makes sense.
In contrast, Clarkson's song is inimitably 2004, but it would be just as at home in 2014. Big choruses and soft/loud dynamics have always been a crucial part of pop, but "Gone" doubled down on those components. The verses hum along relatively quietly; the hook explodes; the result is arenas full of people jumping. Largely due to Martin and Luke's influence, this kind of song has come to dominate the airwaves in the years since—and Clarkson got there long before Kesha, still rocking the dollar sign in her name, brushed her teeth with a bottle of Jack in "TiK ToK."
But "Gone" was so much more than its production. It managed a rare trick: It coupled hooky—yet not repetitive—lyrics with a message that transcends time, gender, and situation. The emotion of "Gone" is unfiltered: I loved you, but you never loved me back. But I'm better off, and "I'm so moving on." Unrequited love, a need for revenge; these aren't the most novel themes. But Martin and Dr. Luke made them sound fresh. And Clarkson, the artist America chose to represent them on the pop stage, made good with an incredible vocal.
There have been strong pop songs to come after "Since U Been Gone," of course. "TiK ToK" was just as influential on the party rock sound that continues to dominate airwaves. "Bad Romance" and other early Lady Gaga tracks were the signs of a promising new artist with something new to say. "Call Me Maybe" and "Shake It Off" stretched catchy hooks to their extreme, becoming viral phenomena along the way. And Adele's "Rolling in the Deep" was equally successful at mixing formats and genres to produce a unique sound on pop radio.
But as far as I can tell, none of those tracks have quite the effect on a bar full of people, or a dance floor, or a karaoke room, as "Since U Been Gone" does. And those places are where pop music matters the most. The energy is frantic; everyone knows all the words. The joy of hearing it is made even better knowing that Clarkson, the first and arguably only true American Idol, fulfilled a nation's hope in her with one perfect song.