Remembering Richard Gilmore
The late Edward Herrmann will be remembered for many different roles. For a lot of young people, his Gilmore Girls character is the most indelible.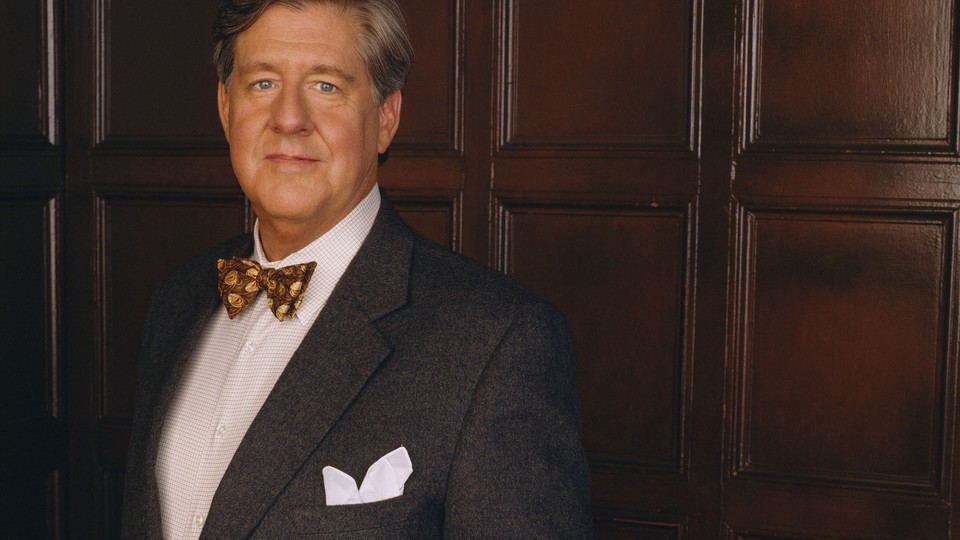 Edward Herrmann died this morning, BuzzFeed reported and confirmed today. The 71-year-old actor lived a career on stage and screen that spanned decades, with award-winning and acclaimed roles on Broadway (Mrs. Warren's Profession, Plenty), on television (St. Elsewhere, The Good Wife), and in films (Harry's War, Overboard).
But for me and many remembering him today, he will forever be the Gilmore Girls' patriarch, Richard Gilmore.
Gilmore Girls has been experiencing a cultural resurgence as of late thanks to its availability on Netflix's instant streaming service. The show ran for seven seasons on The WB and The CW, all of which Herrmann served in as a regular cast member. For both longtime fans rewatching the series and others experiencing it for the first time, Richard remains beloved for his warmth, his kindness, his strength, and his passion.
Over those seven years, viewers saw Richard slowly learning how much he loved his long-estranged granddaughter Rory over a round of golf (in the first season's "Kill Me Now"), bond with his daughter Lorelai as they set up his new business (season two's "Help Wanted"), and fight for his family's livelihood (season four's "Tick, Tick, Tick, Boom!"). His life was threatened by illness twice, in the show's first and last seasons, which led to the characters rallying around him. He put family before all, doling out lessons with equal parts warmth and firmness.
Richard was not always a model father and grandfather, yet that is what made him all the more appealing: his humanity. He was a flawed person doing his best. As his wary daughter slowly let him in more, so did the audience, growing to understand the once cold and quiet figure. He became funnier and more gregarious. He was, and is, a beloved part of a truly cherished program.
Of course, to boil a man's life and career into one role is impossible. Herrmann's filmography is filled with gems, all of which should and will make their way onto viewing queues in the coming days. I know I'll find time to rewatch Overboard soon. But for me and I'm sure for others, this doesn't feel like the loss of just one man, but two.
Whenever I think of Richard Gilmore—or whenever I think of Edward Herrmann, though the two are never separate in my mind—I think of a fifth season Gilmore Girls episode called "Wedding Bell Blues." After a period of separation from his wife Emily, the two renew their vows. For their first dance, Richard selects a not-so-classic song: "Wedding Bell Blues," a song by The 5th Dimension for which the episode is named. It is, as Richard puts it, about "some woman complaining about how she wanted to marry a man named Bill." The song was a favorite of Emily's when Lorelai was growing up—and to her surprise, he remembered it. And then he says, in a way that never fails to produce a smile, "For tonight, and tonight only, my name is Bill, and this is our song."
Rest in peace, to Bill, to Richard, and to Edward Herrmann.