26 Movies to Look Forward to in 2015
Get ready for starships, sailors, and Streeps.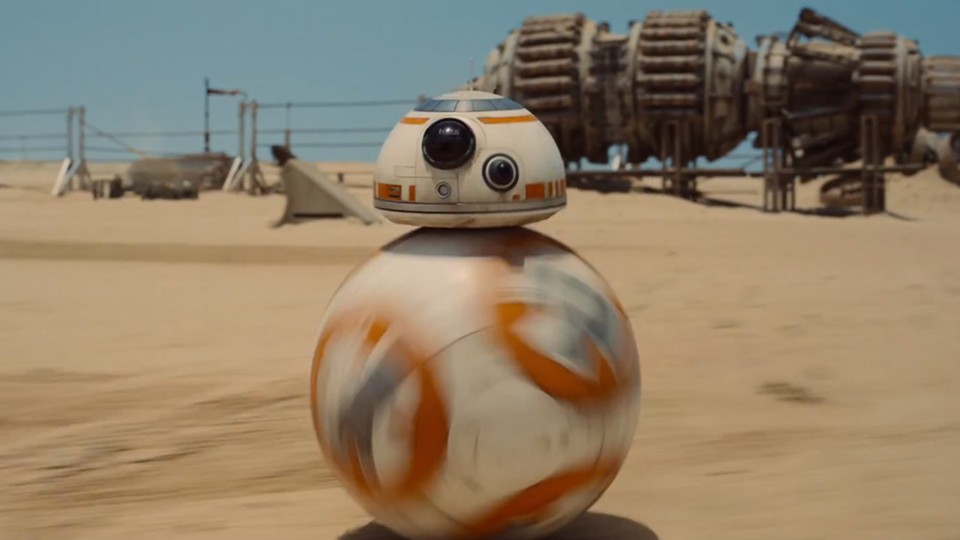 The grave for the upcoming year in cinema has already been dug: There's been lots of doomsday talk of the movie industry being hijacked by franchises, and a glance at the 2015 release calendar might not assuage those fears.
But amid the sequels, reboots and spinoffs are bold, big-budget original works like Jupiter Ascending and Tomorrowland, brawny dramatic outings from Hollywood titans like Steven Spielberg and Michael Mann, and an untold sea of festival favorites and future indie gems whose success is even harder to predict. The year to come ends with what could be the most-hyped sequel in movie history (I'll give you one guess), but there are countless other projects to get excited for next year. Here's a tasting-sized sample of 26 of the most intriguing.
---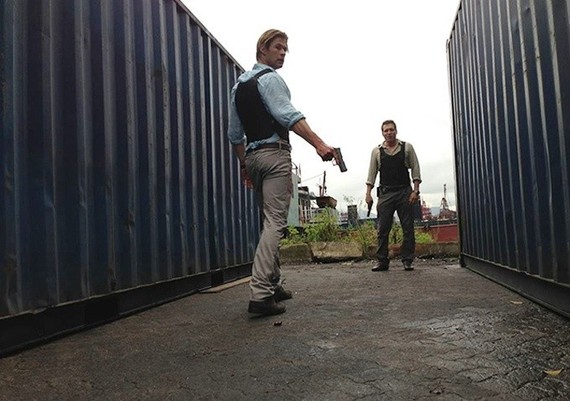 Blackhat (January 16)
What It Is: A dense action thriller that follows a mastermind criminal hacker (Chris Hemsworth) sprung from jail by U.S. and Chinese authorities to help them catch a mysterious cyber-criminal. The plot might sound like claptrap, and the January release date should ward you off, but this is the first film from director Michael Mann in six years, and that fact alone demands attention. Crisp digital photography, perfectly orchestrated shootouts, and lots of techno-babble will ensue.
If You Need Convincing: Michael Mann is one of the great American auteurs and his projects are always, at the very least, interesting. Go watch Heat or Collateral or The Insider to remind yourself.
You can watch a trailer here.
---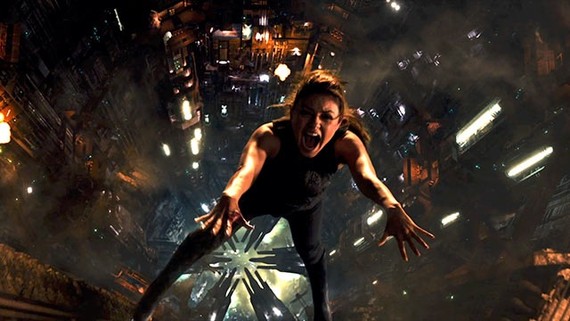 Jupiter Ascending (February 6)
What It Is: A bonkers sci-fi epic from The Wachowskis, featuring their first original screenplay since The Matrix trilogy. It's hard to really parse the plot from trailer, but seems to feature Earth as the prize in a power struggle between warring alien siblings (including Eddie Redmayne), with Channing Tatum as a genetically engineered extra-terrestrial warrior who dubs cleaning lady Jupiter (Mila Kunis) queen of the planet. Intended for release last summer, Jupiter got pushed to February to complete visual-effects work.
If You Need Convincing: If nothing else, it looks refreshingly different, which is what the Wachowskis can always bring to the table. It's very possible Jupiter Ascending will fall into the same cult territory as their previous projects Speed Racer and Cloud Atlas, but it's still a big-budget sci-fi action film not based on a pre-existing franchise. That alone makes it stand out.
You can watch a trailer here.
---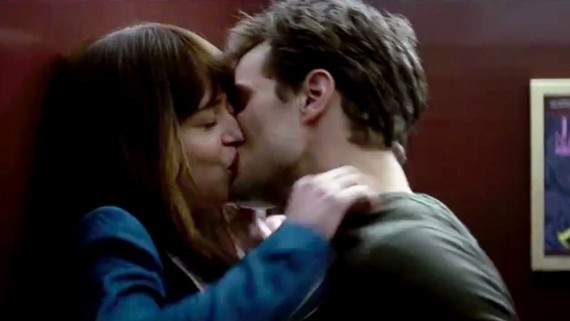 Fifty Shades of Grey (February 13)
What It Is: A mousey literature student (Dakota Johnson) interviews a wealthy businessman (Jamie Dornan), beginning an all-consuming relationship that includes the signing of contracts, a special sex room, helicopter flights, and some mild BDSM. Based on the book that sold one hundred gazillion copies in 2011, it's likely the start of a film franchise that will own Valentine's Day weekend for the next few years.
If You Need Convincing: Sure, Fifty Shades of Grey was not great literature, but the trashiest writing can still become a great time at the movies, right? Besides: Everyone's going to be talking about it.
You can watch a trailer here.
---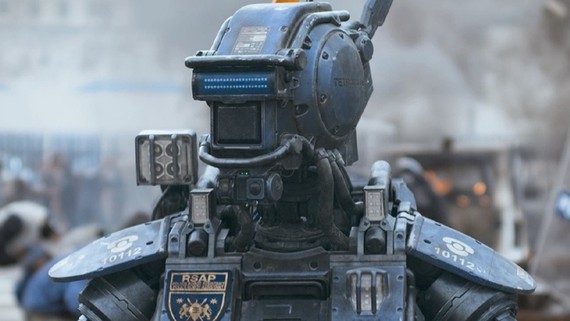 Chappie (March 6)
What It Is: A touching-looking sci-fi drama from director Neill Blomkamp, who made 2009's surprise success District 9 before faltering with the overwrought allegory of Elysium. This looks like a return to what worked in his debut film—a small-scale story about a robot designed to think and feel, who gets mixed up with some local gangsters and hunted by an anti-A.I. government official (Hugh Jackman).
If You Need Convincing: It looks a little gooey, but in the right way—a welcome 2015 film about a nice robot in a year laden with evil Ultrons and Terminators.
You can watch a trailer here.
---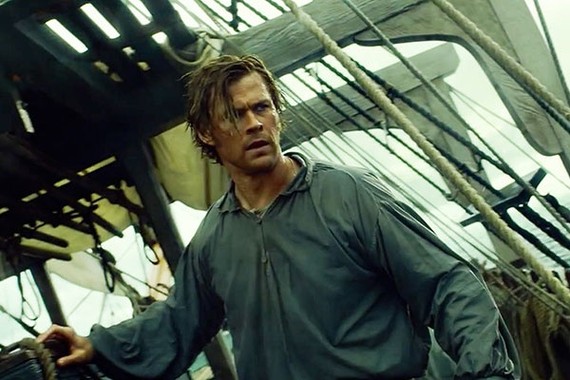 In the Heart of the Sea (March 13)
What It Is: Chris Hemsworth (he's having a busy year) stars in Ron Howard's biopic/thriller about the Essex, a ship that sunk in 1820 chasing a big whale. It's based on Nathaniel Philbrick's National Book Award-winning bestseller, and looks appropriately catastrophic. Like any good ship-bound drama, it has a great ensemble of character actors around Hemsworth: Cillian Murphy, Benjamin Walker, Ben Wishaw, and Brendan Gleeson, among others.
If You Need Convincing: This is the second straight "based on a true story" film Howard has made with Hemsworth, and the last one (2013's Rush) was easily his best film in many years. Maybe he's found his new muse.
You can watch a trailer here.
---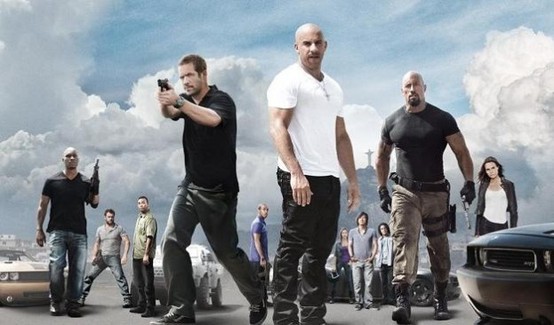 Furious 7 (April 3)
What It Is: The latest entry in the action franchise bids farewell to Paul Walker, who died in a car accident in late 2013. The plot sees Dominic Toretto (Vin Diesel) and his crew targeted by the vengeful Ian Shaw (Jason Statham), seeking payback for his brother's death in the last movie. Really, though, it will serve for a lot of spectacular car-centric action sequences featuring an ever-growing ensemble of ass-kickers (this time we add Kurt Russell, Djimon Hounsou, and Thai star Tony Jaa).
If You Need Convincing: The odd-numbered Fast & Furious films are always the best in the franchise. It's science.
You can watch a trailer here.
---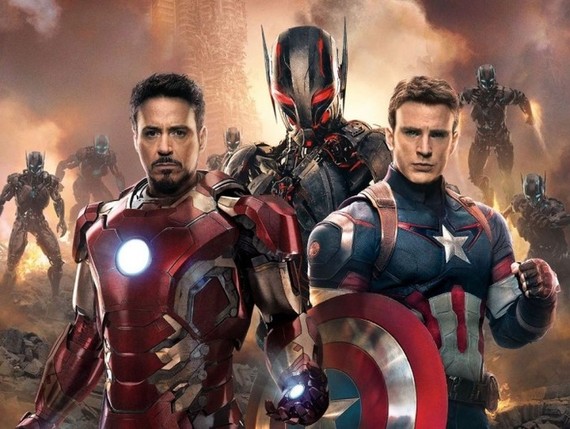 Avengers: Age of Ultron (May 1)
What It Is: The Marvel Cinematic Universe keeps expanding with this sure-fire moneymaker, uniting our heroic Avengers (Captain America, Thor, Iron Man, Hulk, Black Widow, Hawkeye) against rogue A.I. Ultron (James Spader) in what looks like a far darker adventure. There'll be some new heroes (Quicksilver, Scarlet Witch, the Vision), and possibly a breakdown in trust for the original team, who look pretty despondent in the trailers released so far. Director/writer Joss Whedon seems to be going for an Empire Strikes Back vibe with this one.
If You Need Convincing: At this point, you're either all in for the Marvel gravy train or you jumped off long ago. No doubt this film will be gobbledygook to anyone who hasn't been keeping up, but according to box office returns, plenty of you have been.
You can watch a trailer here.
---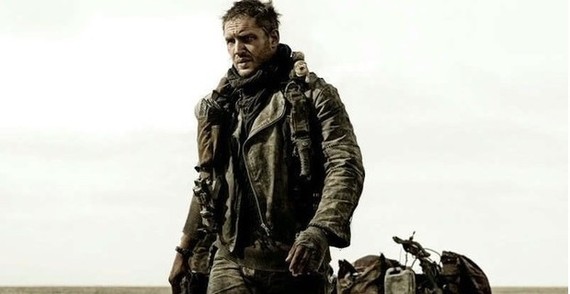 Mad Max: Fury Road (May 15)
What It Is: George Miller reboots his own dormant franchise, the Australian post-apocalyptic Mad Max movies, set in a world of car chases across the blasted plains. The last Mad Max was third entry Beyond Thunderdome in 1985, and while there's hardly a clamor for its return, preview footage shown at Comic-Con was explosive enough to grab peoples' attention. Tom Hardy, Charlize Theron, and Nicholas Hoult star.
If You Need Convincing: Watch the trailer. I had no real interest in a Mad Max reboot until I saw it. Now I understand why it's being slotted into a primetime May release date.
---

Tomorrowland (May 22)
What It Is: A long-gestating project shrouded in mystery,Tomorrowland is a big-budget, family-friendly sci-fi mystery that's about … something. It definitely involves a teenage heroine (Britt Robertson) and a grizzled inventor (George Clooney) who discover a way to travel to a magical place named after the futuristic Disneyworld theme park. The implications beyond that remain vague. Tomorrowland is an original script by Damon Lindelof, creator of Lost and The Leftovers, so it makes sense that the details of its plot are being largely withheld, even from advertising. But there's reason to be optimistic: Director Brad Bird has basically never made a bad film.
If You Need Convincing: Bird's career includes three definitive works of American animation—The Iron Giant, The Incredibles, and Ratatouille—and the balletic Mission Impossible: Ghost Protocol, which made up for what it lacked in plot with dazzling action sequences. Tomorrowland's trailer has similar visual flair.
You can watch a trailer here.
---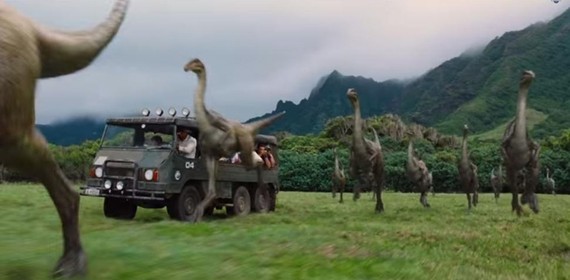 Jurassic World (June 12)
What It Is: After taking the last 14 years off in development hell, the Jurassic Park franchise is back and the fabled park is finally open, seemingly providing safe dino-themed entertainment for scores of happy tourists. But trouble lurks, possibly surrounding a genetically engineered killer dino spliced together by foolish scientists, so the series' original themes still hold true. Chris Pratt plays a tutting employee in charge of the Velociraptors, and Safety Not Guaranteed's Colin Trevorrow directs. This will probably remain a franchise where the sequels never come close to equaling the original film, but still: dinosaurs!
If You Need Convincing: B.D. Wong is back as Dr. Henry Wu! The guy who coaxed the dino-baby from the egg in the first movie! Book your tickets now!
You can watch a trailer here.
---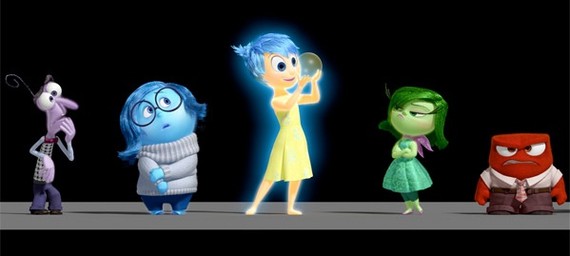 Inside Out (June 19)
What It Is: Pixar's first original film in three years takes us into the brain of an adolescent girl wrestling with all the emotions stirred up by her family moving from the Midwest to San Francisco. Those emotions are given form as Joy, Anger, Disgust, Fear, and Sadness, five anthropomorphized little buddies voiced by well-known comedians (Amy Poehler, Lewis Black, Mindy Kaling, Bill Hader, and Phyllis Smith respectively). It's like Herman's Head, but with a sprinkling of Pixar magic.
If You Need Convincing: The advertising so far has focused on fairly hacky humor about mom being naggy and dad putting his foot down, but director Pete Docter is a visually ingenious filmmaker from Pixar's original core who has told some of its most emotional tales—Monsters Inc. and Up.
You can watch a trailer here.
---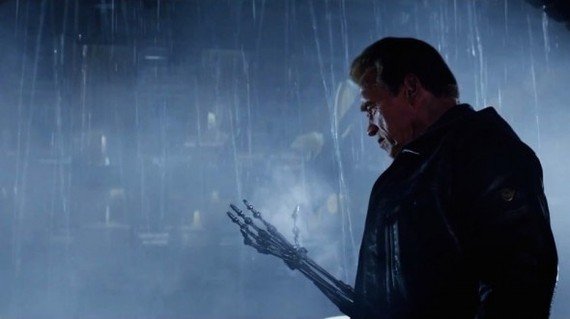 Terminator: Genisys (July 1)
What It Is: The brain-wrinkling fifth installment in the increasingly convoluted, stutter-step Terminator franchise, which has failed to capture the public's imagination since 1991's Judgment Day but keeps plugging away anyway. Emilia Clarke, Jason Clarke, and Jai Courtney step into the roles of Sarah Connor, John Connor, and Kyle Reese. Also, the 67-year-old Arnold Schwarzenegger is back as the original Terminator, protecting Sarah in a world radically changed from the original film, which this entry will seek to reboot. It's tough to make sense of it, but the bigger challenge is getting audiences to care. Will the return of Arnie be enough?
If You Need Convincing: If nothing else, this film will serve to sweep aside the wretched third and fourth entries, Rise of the Machines and Salvation. And even in his late middle age, Schwarzenegger still throws himself into every role with gusto.
You can watch a trailer here.
---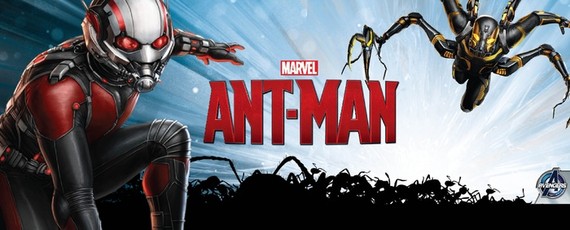 Ant-Man (July 17)
What It Is: If Avengers: Age of Ultron is Marvel's big 2015 tent-pole, Ant-Man is more like this year's Guardians of the Galaxy—a more-fun fringe adventure that should have a heavy dose of humor and less bearing on the knotty, grand, comic-book universe. Paul Rudd stars as our hero Scott Lang, a petty criminal who gains the power to shrink in size, with Michael Douglas as Hank Pym, who invented the technology. Ant-Man was long the project of genius British director Edgar Wright, but he departed suddenly last year over creative disagreements with Marvel. Bring It On director Peyton Reed was hired in his place, and the film is supposedly coming out on schedule despite the creative shakeup, but the end result could be interesting to say the least.
If You Need Convincing: Paul Rudd has been waiting for a role like this his whole life, and by all means he should knock it out of the park. Reed is a capable, inventive director whose Down With Love is one of the most underrated comedies of the aughts, but hasn't had material this good in years.
---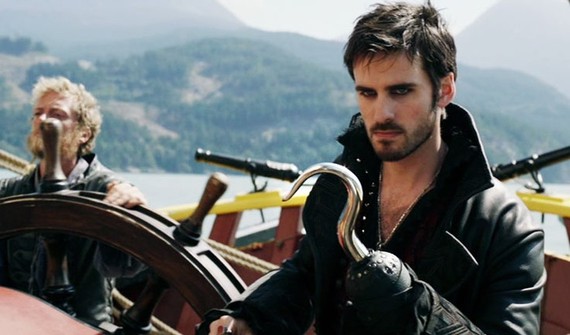 Pan (July 24)
What It Is: Comic books and old film franchises aren't the only properties getting tapped for reboots next year. Costume drama master Joe Wright (Pride & Prejudice, Atonement) is giving us a prequel to Peter Pan, starring Hugh Jackman as the dread pirate Blackbeard and Garrett Hedlund as a young, sexy, heroic Captain Hook. Outcry has already ensued at the casting of the decidedly white Rooney Mara as Tiger Lily, and Jackman's look is interesting to say the least, but Wright is a talented enough director to lend Pan some credibility.
If You Need Convincing: There really hasn't been a good Peter Pan since the Disney movie—just a lot of flawed takes, like Spielberg's Hook, J.M. Barrie biopic Finding Neverland, P.J. Hogan's straightforward 2003 adaptation, and Allison Williams cock-a-doodle-dooing live on NBC. Maybe this will fix that?
You can watch a trailer here.
---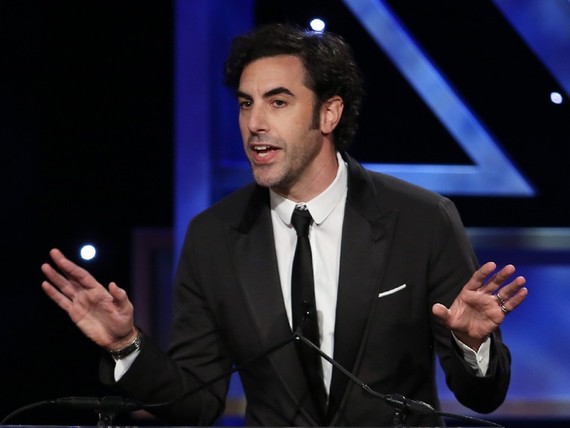 Grimsby (July 31)
What It Is: Sacha Baron Cohen's latest comedy is seemingly a scripted adventure, like 2012's The Dictator, but this time follows an idiotic football hooligan (Cohen) who gets tangled up with the secret agent adventures of his brother (Mark Strong). Expect high-octane action, since the director is Louis Leterrier (The Transporter, Clash of the Titans).
If You Need Convincing: You're probably going to have to watch Borat, since that was the last time a film scripted by Cohen felt truly successful.
---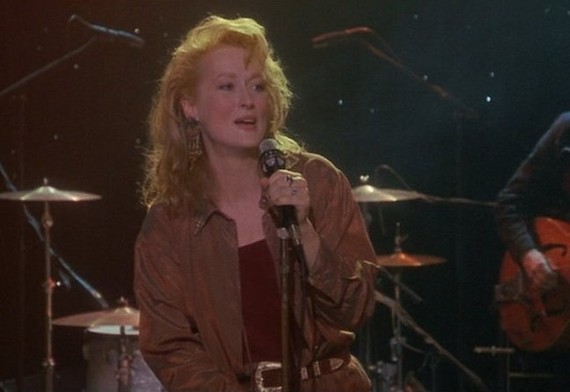 Ricki and the Flash (August 7)
What It Is: Meryl Streep plays Ricki, who cut out on her family years ago to become a rockstar, and returns to the fold to help her daughter (Mamie Gummer) through a divorce alongside her ex-husband (Kevin Kline). "Meryl Streep as rockstar" is probably enough to get people flocking to the theaters, and the promise of Streep playing alongside her actual daughter (for the first time since 1985's Heartburn, when Gummer was a toddler) should generate extra press. Get ready for that 20th Oscar nomination, Meryl.
If You Need Convincing: Despite the clichéd premise, the presence of Oscar-winning screenwriter Diablo Cody (Juno,Young Adult) and director Jonathan Demme (who hasn't released a major film since 2008's brilliant Rachel Getting Married) lends Ricki and the Flash some serious prestige.
---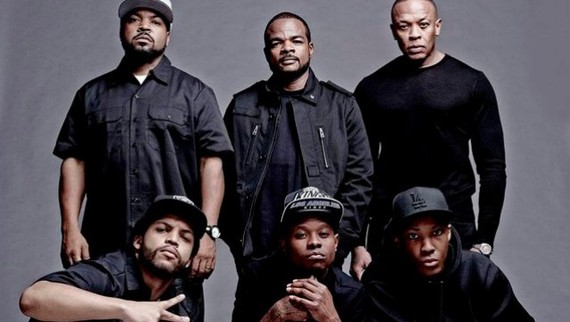 Straight Outta Compton (August 14)
What It Is: A biopic about seminal late '80s rap group N.W.A., directed by F. Gary Gray (Friday) and featuring Ice Cube's son O'Shea Jackson Jr. as Ice Cube (with newcomers Jason Mitchell and Corey Hawkins filling the roles of Eazy-E and Dr. Dre). That's right, you are old enough that Ice Cube's son can now play him in a biopic about his own life. There are still relatively few entrants into the rap biopic genre outside of 2009's Notorious, so it'll be interesting to see what Straight Outta Compton does with its genuinely fascinating material.
If You Need Convincing: Just look at the picture of the cast members with their real-world counterparts. How do you not make this movie when you have O'Shea Jackson Jr. right there, ready to go!
---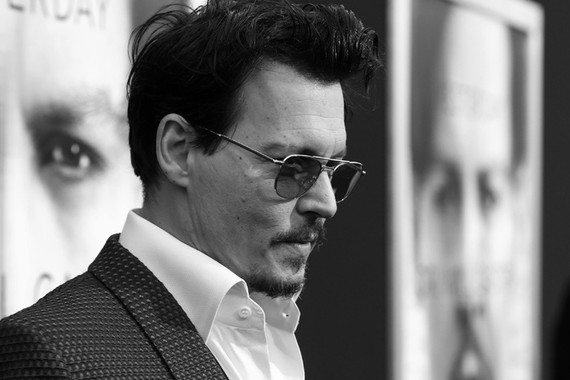 Black Mass (September 18)
What It Is: The story of notorious Irish mobster Whitey Bulger, a longtime Boston crime boss who famously kept the FBI off his back by simultaneously serving as a secret informant on Mafia activity in his city. Based on the bestselling 2001 book by Dick Lehr and Gerard O'Neill, the project has bounced from director to director over the years, but is now being helmed by Scott Cooper (Crazy Heart). Johnny Depp is wearing some serious old-age makeup to take the lead role, and Benedict Cumberbatch will play his Boston politician brother.
If You Need Convincing: Johnny Depp has been in a bit of a career rut lately, and hopefully this will help eradicate the (probable) embarrassment of January's secret-agent spoof film Mortdecai.
---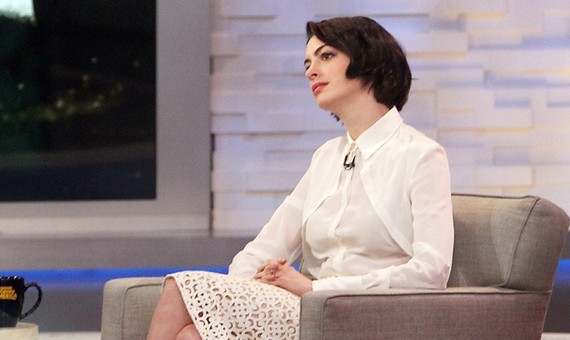 The Intern (September 25)
What It Is: A Nancy Meyers comedy that stars Anne Hathaway as a high-powered fashion CEO and Robert De Niro as the senior-citizen intern she takes on as part of a community outreach program. Hijinks will, no doubt, ensue, and hopefully we will see interior design even more lavish than in Meyers's last effort, 2009's It's Complicated. Expect jokes about old people using cellphones.
If You Need Convincing: Meyers's films are easy to dismiss, but tend to play well on repeat viewings and linger long in the cultural consciousness as a result. So you might as well embrace them from the start. Also, Snoop Dogg is set for a cameo.
---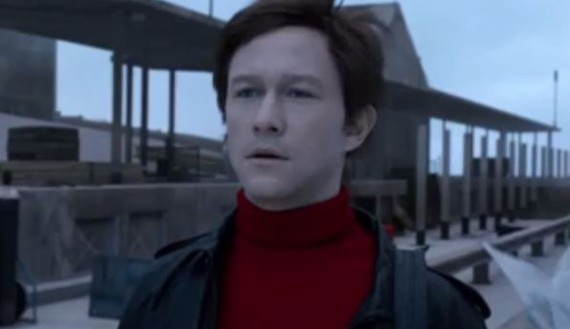 The Walk (October 2)
What It Is: Remember that great 2008 documentary Man on Wire, about the French madman Philippe Petit walking across a high-wire strung between the Twin Towers? Well, Robert Zemeckis is adapting that for a lavish biopic starring Joseph Gordon-Levitt, photographed in 3D. Those who fear heights should skip this one, but it's an undeniably gripping story.
If You Need Convincing: Zemeckis remains interested in pushing the visual envelope with all of his movies, and people should really be encouraging him to make non-animated features as much as possible, or else he'll waste his talents on more wax-faced Polar Express sequels.
You can watch a trailer here.
---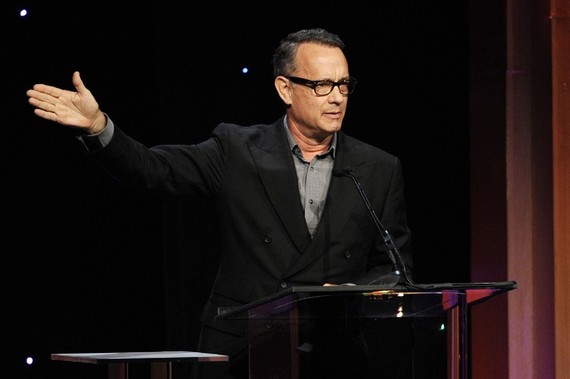 St. James Place (October 16)
What It Is: Here's a film that screams "Oscar front-runner," but then, what Steven Spielberg movie doesn't? Its title remains tentative and plot details are thin, but we know this Cold War thriller centers on the 1960 U-2 spyplane incident, where an American pilot was shot down in Soviet Russia at a time of high tension between global powers. Tom Hanks stars as a lawyer recruited by the CIA to negotiate the pilot's rescue, and the Coen Brothers polished the script by acclaimed playwright Matt Charman.
If You Need Convincing: Spielberg hasn't made a film since 2012's Lincoln, an unusually long break for him these days. It's his first time working with Tom Hanks in 10 years, and we all want to erase the memory of The Terminal, right?
---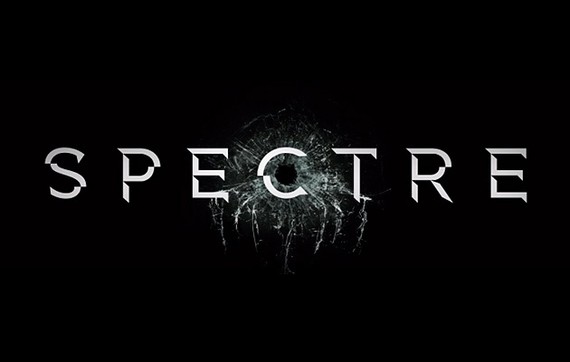 Spectre (November 6)
What It Is: The 24th James Bond film, Daniel Craig's fourth go-round as the character, and Sam Mendes's second time in the director's chair after the runaway success of Skyfall. Christoph Waltz is the villain, and though he's credited as "Franz Oberhauser" many wonder if he'll be playing the new Blofeld, given that the title promises a revival of the old criminal organization that Sean Connery battled back in the '60s. If you read stories from the Sony hacks, the budget is reportedly out of control and the script a mess, but it's still hard not to be excited about the film's ingredients.
If You Need Convincing: Christoph Waltz is our first German Bond villain in decades, and the two-time Oscar winner seems born for the role. And Skyfall finally established the traditional MI6 structure around Bond, including the returning Q (Ben Whishaw) and Moneypenny (Naomie Harris).
---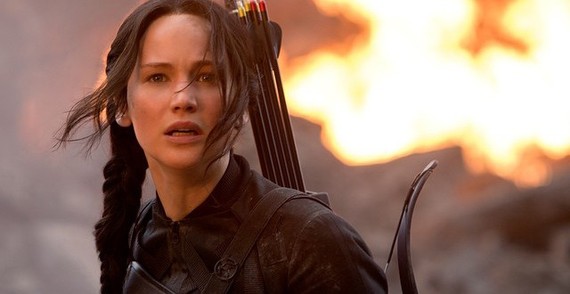 The Hunger Games: Mockingjay—Part 2 (November 20)
What It Is: You know perfectly well what it is—the final installment in the money-gobbling Hunger Games series, which promises a good deal more action than Mockingjay Part 1 (which was largely set in a giant basement). The films have always remained a cut above thanks to Jennifer Lawrence's performance as Katniss Everdeen and thanks to author Suzanne Collins's wry take on the importance of optics and propaganda in any war, no matter how just the cause. Now let's see if the filmmakers can stick the landing.
If You Need Convincing: The film will live in history if only to sadly mark Philip Seymour Hoffman's final on-screen appearance—and his work as Plutarch Heavensbee was a vital jolt of energy in this year's first Mockingjay installment.
---
The Martian (November 25)
What It Is: Exodus: Gods and Kings was a financial and critical disappointment, but Ridley Scott keeps plugging away, here adapting a hit self-published sci-fi novel from Andy Weir that became a bestseller. Matt Damon plays an astronaut stranded on Mars and struggling to survive; Jessica Chastain, Jeff Bridges, Kristen Wiig, and Michael Pena round out a star-studded cast, though it's hard to know how everyone will play into the plot without reading the book.
If You Need Convincing: Scott hasn't produced a truly great movie in years, but even his most flawed efforts are rarely boring to watch. His last sci-fi effort, 2012's Prometheus, was undeniably incredible to look at despite its faulty script.
---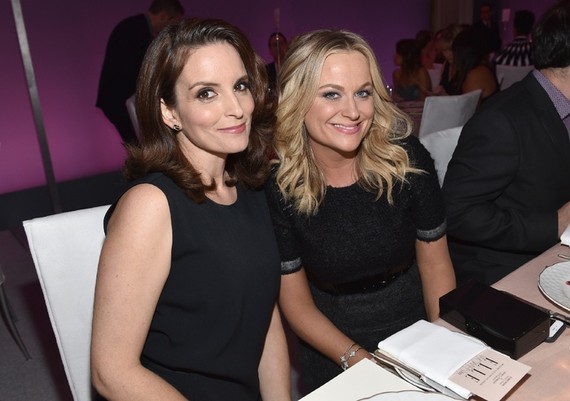 Sisters (December 18)
What It Is: Tina Fey and Amy Poehler are together again, this time playing estranged sisters throwing a final party at their house as their parents prepare to sell it. I'm guessing Fey plays the straight-laced sister and Poehler the crazy one, but plot details are scarce. Pitch Perfect's Jason Moore directed, and the brilliant comedian Paula Pell wrote the script—it's her first feature but she's a long-time and much-admired Saturday Night Live writer who also worked with Fey on 30 Rock.
If You Need Convincing: Fey and Poehler have gathered an unsurprisingly rich ensemble to join them, including Ike Barinholtz (The Mindy Project), Samantha Bee, Maya Rudolph, and SNL's Kate McKinnon.
---
Star Wars: The Force Awakens (December 18)
What It Is: A J.J. Abrams-directed sequel to some 1983 space movie. There's definitely a soccer-ball robot involved.
If You Need Convincing: I think the original films remain quite popular, although the details escape me presently.
You can watch a trailer here.