Princess Leia and Sexiest Man Alive: The Week in Pop-Culture Writing
Highlights from seven days of reading about entertainment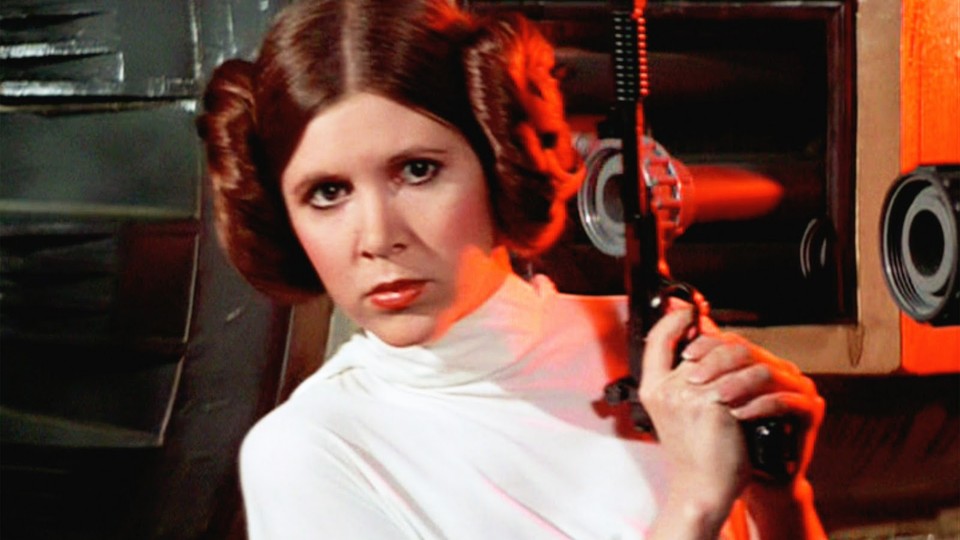 Where the Fuck is Princess Leia?
Glynnis MacNicol | Medium
"Somewhere in the pink ghetto otherwise known as their girls toys section I figured I would find something. I didn't. Not a thing."
Amanda Hess | Slate
"The Sexiest Man Alive was born in Rockefeller Center, on the 29th floor of the Time-Life Building, inside the offices of one of the most popular magazines in America."
Young Consenting Adults: Is the PG Movie Dead?
Matt Patches | Grantland
"There's not a lot of 'youth,' as an experience, in today's YA."
Smile, You're Speaking Emoji
Adam Sternbergh | New York
"Emoji are now available to you as an optional written language, just like any global language."
The Philadelphia 76ers Are a Godless Abomination
Tom Ley | Deadspin
"The plan was always to lose as many games as possible in 2014-15."
Benedict and the Cumberbitches: What Fame Looks Like From Inside a Meme
Jada Yuan | Vulture
"Neither logic nor common sense seems to apply to the seismic force of female hysteria that follows Cumberbatch ­wherever he goes."
Good Game: The Rise of the Professional Cyber-Athlete
Ben McGrath | The New Yorker
"Scarlett, in her first year as a pro, made more than her father did at his job. 'I've never had to pay for my own plane ticket,' she said."
No One Wanted to Talk About Bill Cosby's Alleged Crimes Because He Made White America Feel Good About Race
Rebecca Traister | The New Republic
"To confront the ugliness of Cosby's alleged criminal misdeeds, especially in light of his rhetoric around racial responsibility, would mean reckoning with what was always fraught, false, or incomplete about his messages."
The Real Lolita
Sarah Weinman | Hazlitt
"It took 50 years for someone to connect the dots between Sally Horner and Dolores Haze."