The Immortal Mortal Appeal of the Skull
A new book celebrates the morbid motif's 20th-century resurgence on the covers of comic books, pulp fiction, and other paperbacks.
The skull is one of the most clichéd graphic symbols ever devised. It's a physiognomic necessity, yes, but also a routine emblem of authority and dissent, caution, and prohibition. It represents both power and mortality and has been preserved time and again for scientific, artistic, theatrical, and existential purposes. Pirates once pledged allegiance to skulls; these days they are popular as hip fashion accessories.
Recently, I wrote the foreword for Monte Beauchamp's Popular Skullture: The Skull Motif in Pulps, Paperbacks, and Comics (Kitchen Sink/Dark Horse Comics), a collection of skull covers that celebrates the motif's commercial legacy. This rich collection, which features 160 skulls from the 1930s through the 1950s, is still a small swath considering the countless craniums (and other memento mori and vanitas) that appear in commercial and fine art, as well as religious and pagan iconography. Nonetheless, it is fascinating record of how illustrators and designers have improvised on the silhouette to capture attention and sell products.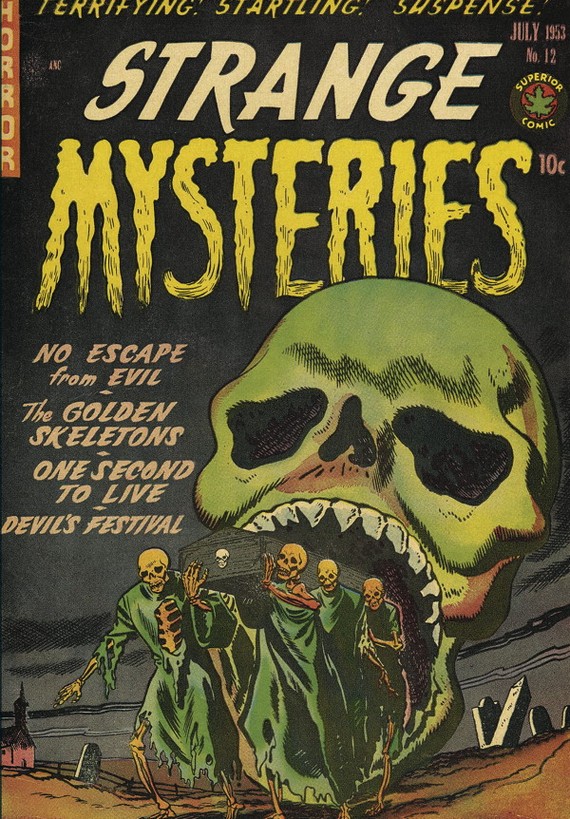 The skull may be ubiquitous, but it's never struggled to be fearsome. Once the emblem of Hitler's SS, the totenkopf (death's head) remains as ferocious and fearsome as ever. Yet, where in the Nazi context it implies torture and murder, the skull's arresting look has also become the emblem of safety notices. It's known as a common hazard symbol on warning labels for poison and other lethal substances. Which presents an interesting paradox: One use threatens lives, another saves them. There are two sides to every skull.
Used for good or ill, the core reason why the skull has remained so powerful is that it is a reminder that everyone dies. That was a theme Shakespeare picked up on when he inserted a skull into Hamlet at the moment when his eponymous Danish prince recites a monologue over the reclaimed skull of his friend Yorick.
Alas, poor Yorick! … Here hung those lips that I have kissed I know not how oft. Where be your gibes now? Your gambols? Your songs? Your flashes of merriment, that were wont to set the table on a roar?
By sadly recalling the vivacious human spirit that once inhabited the skull, Shakespeare channels the idea that however cheerful the spirit, ultimately everyone's just bones. Here the symbol is subtle: It was a natural realization for the downcast Hamlet to come to in the midst of the play's downward spiral.
In the vibrant 20-year period the book covers, the skull enjoyed a flashier role in paperbacks, pulps, magazines, film posters, and comics. To avoid being inconsequential, artists and designers repurposed the cliché in novel ways, creating visual puns (such as making skulls into coconuts) or dressing them up in human dress, which added levity to and transformed darkness into illuminated kitsch.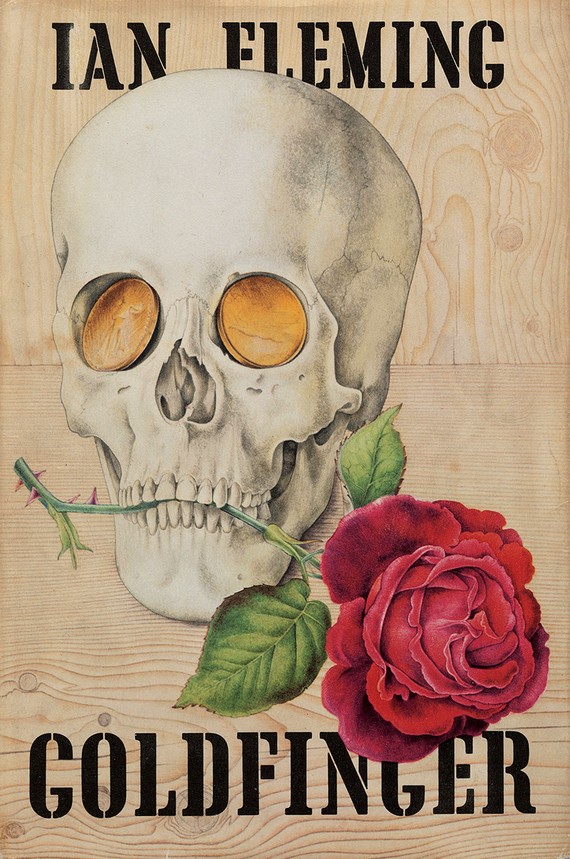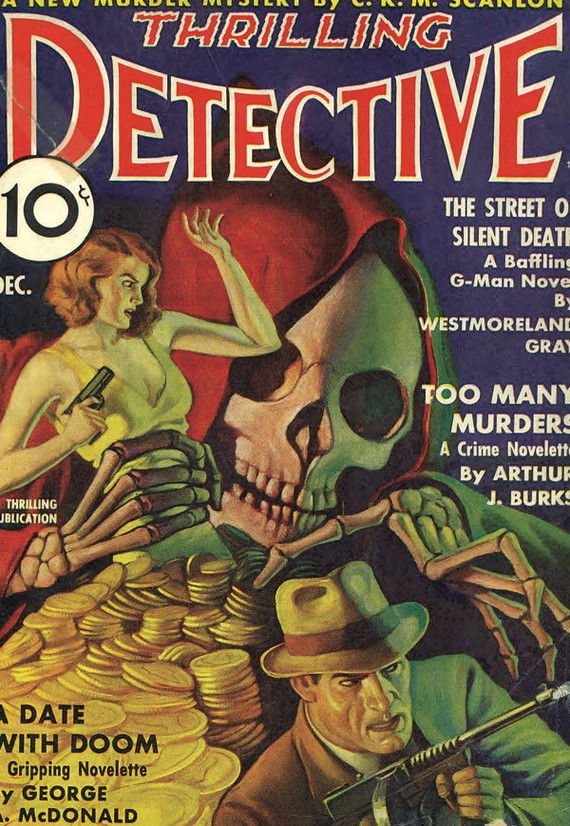 Skullculture reveals that skulls entertain just as well as they depress. Yet as versatile as they are, skulls are less effective in symbolizing happiness then when used to connote mystery, murder, and mayhem. That's when the good old meaning of the skull can't be beat.