Know Your Movies About Women Singers
A pop quiz on the diva's crucial place in film history, from Garland to Gugu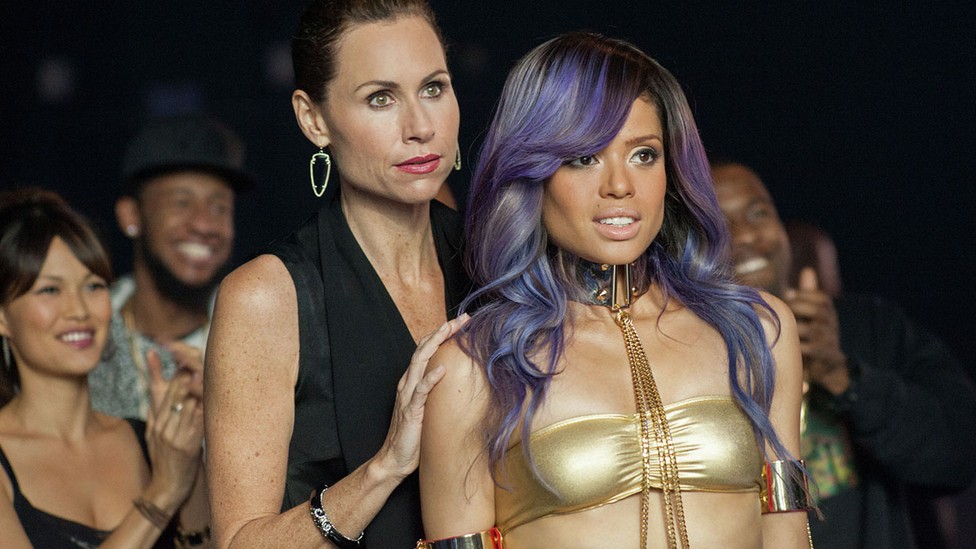 Have you seen Beyond the Lights? You should. It's not a perfect movie, stumbling as it does past some hoary romantic clichés, but as a star-making vehicle for Gugu Mbatha-Raw, it's essential viewing. It's also the latest movie in an important micro-genre: movies about female singers and musicians.
Whether the musicians in question are pop singers, punk rockers, or church choir mistresses, films like Beyond the Lights have long given performers a chance to prove their versatility. Professional singers can test the waters of feature films, and professional actresses can show off their singing voice.
The genre goes back at least as far as Judy Garland's A Star Is Born, where the already renowned singer/actress portrayed an entertainer whose voice and talent took her to the top. Besides spawning remakes, A Star Is Born set the template for countless divas looking to make good, from Barbra Streisand's Funny Girl to Diana Ross's Mahogany to Mariah Carey's infamous Glitter. As the years went on, and as popular music evolved, the genre grew more multifaceted. Girl groups, rock bands, even the occasional choir director were all the subjects of movies that elevated actresses to icons, even momentarily. When Bette Midler is putting on the Janis Joplin persona in The Rose or Sissy Spacek sassing it up as Loretta Lynn, the magnetism of the actresses get amplified by the star power of the women they're playing. This is all good news if you're Gugu Mbatha-Raw. Even after a disappointing opening weekend at the box-office, her performance in Beyond the Lights as a Rihanna-esque pop singer has drawn the kind raves that helps create stars.
Pop quiz: How well do you know the history of movies about female singers?