Gugu Mbatha-Raw Can, and Should, Have It All
Beyond the Lights could be better, but its does reveal a star destined for bigger things.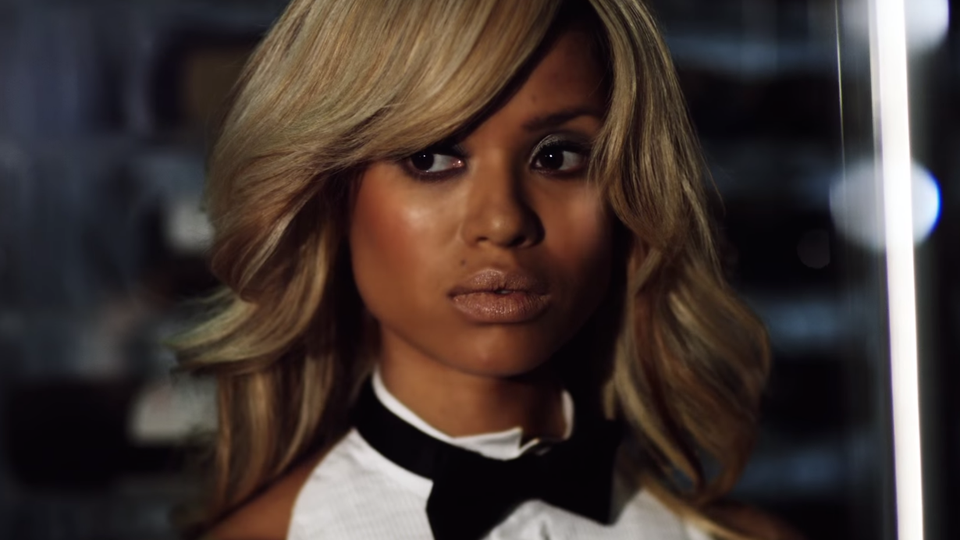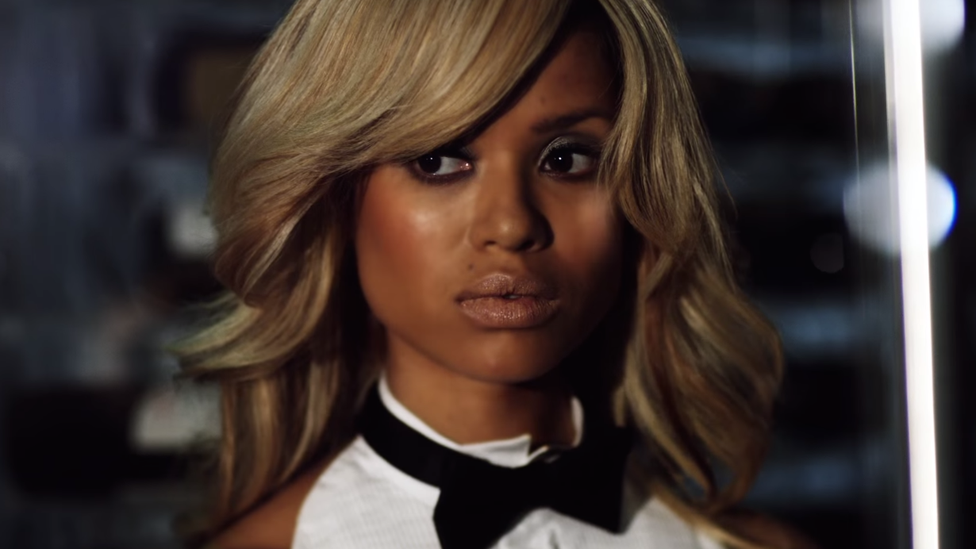 There are whole sequences of Beyond the Lights, director Gina Prince-Bythewood's new romantic drama, where attention must be paid to Gugu Mbatha-Raw. In a film that's ostensibly a duet between two lovers, co-star Nate Parker is singing a serviceable tune. The accompaniment is just fine, too; Lights shows a lot of promise, but the script desperately needed a second pass and the direction feels less sure of itself in parts than it was in Prince-Bythewood's classic Love and Basketball.
But Mbatha-Raw isn't listening to the tinny music around her in Lights. She's too busy composing a symphony with her performance.
As Noni, a pop star who wants her voice to be heard, Mbatha-Raw shows incredible range. She sells the portrait of a modern-day sensation beautifully in press appearances and in the video for her song "Masterpiece." (Take a second to watch and listen below—it's spectacular.) She also sells Noni's inner struggle, her difficult relationship with her mother (played by an also great Minnie Driver), and her conflicted feelings about her savior and lover, Kaz (Parker). Most of all, she pulls all these different notes together into one woman. Her performance isn't just dextrous; it's cohesive.
Ordinarily, such an achievement would be inspiring awards talk. And sure, Mbatha-Raw has a chance—she did just get nominated for a Gotham Award. But unfortunately, Lights just doesn't have the right pedigree—it's hard to imagine a film that opens at the Billboard Music Awards would be to the Academy's taste. Which is a shame, because Mbatha-Raw's electric work really does deserve kudos. That said, Mbatha-Raw will probably be just fine. By overachieving in this so-so film, she seems set to follow the path of a few other successful female performers before her.
Four short years ago, another actress proved herself far more capable than her film: Emma Stone in Easy A. While the movie has its fans (I'm unrepentant in being one of them), even the most generous review would admit Stone does almost all the work. She brings effort, grace, and surprising gravitas to a role that just needed a serviceable hand. The performance earned her a Golden Globe nomination in the same category as Annette Bening, Julianne Moore, and Angelina Jolie—and a well-deserved nomination at that.
Also nominated in that category was Anne Hathaway, who knows a thing or two about being better than your debut film. The Princess Diaries is cute, but as unlikely royalty, she was downright winning. Think also of Rose Byrne on FX's Damages, who brought a level head and thoughtful hand to her work for five seasons as the quality level fluctuated wildly. She had the massive task of acting against Glenn Close and still held her own.
Byrne, Stone, and Hathaway (and even older actresses like Legally Blonde's Reese Witherspoon and Miss Congeniality's Sandra Bullock) parlayed those standout roles in decent work into massively successful careers. Now, Mbatha-Raw will get that same chance to break out. But hers is a more difficult battle, if for no other reason than Hollywood historically has problems finding meaty roles for women of color. It's the very reason Viola Davis was so enthused about joining How to Get Away with Murder on TV this season.
Add to Mbatha-Raw's challenging road the fact that Lights probably isn't going to be a massive hit like an Easy A or a Legally Blonde. The film is expected to make $10 million at best this weekend—a fine number for such a movie, but not the kind of money that's going to make Hollywood sit up and notice.
But even outside of
Lights
, Mbatha-Raw has all the traits of a massive star. Earlier in 2014, she won plaudits for her performance in
Belle
, a period piece. She went from a girl donning corsets to a girl dominating charts in one year, showing versatility reminiscent of most of the actresses described above. (Stone, for instance, went from the period
Magic in the Moonlight
to the oh-so-contemporary
Birdman
this year.) The signs are there: Mbatha-Raw is playing all the right notes.
Lights
could be her chance to get the career she deserves—if Hollywood lets her.