The New Criminal Complaint Over Russia and Qatar's World Cup Bids
FIFA's headache with the 2018 and 2022 tournaments won't go away.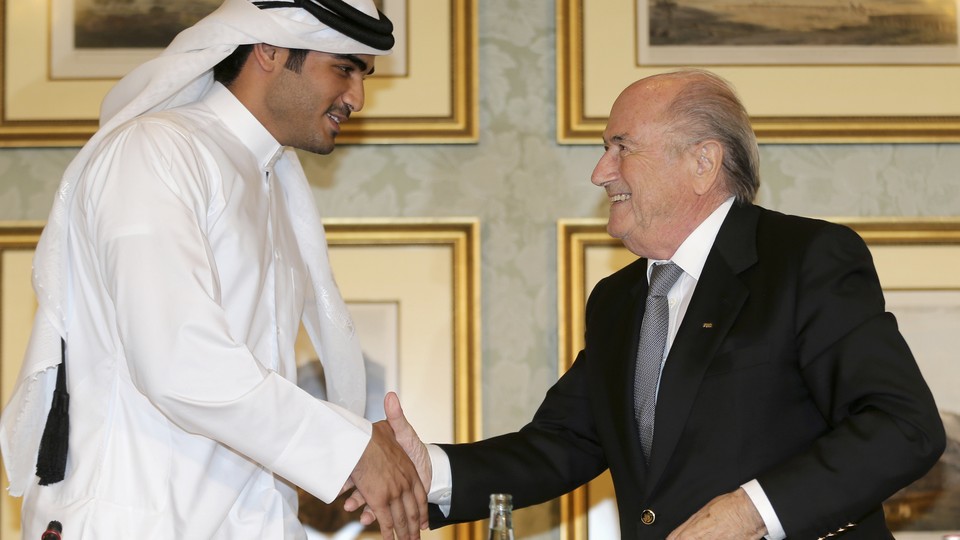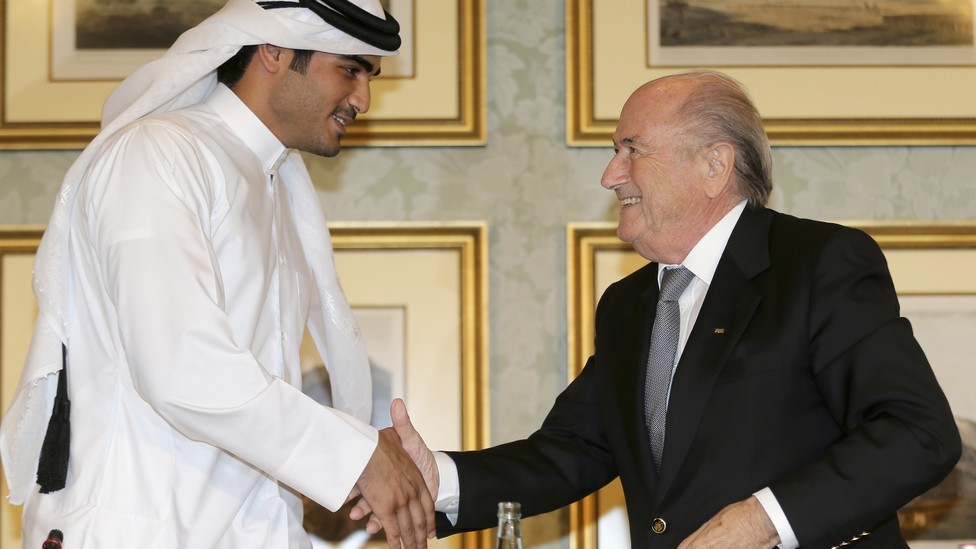 The mess over the next two World Cups won't go away. Less than a week after clearing Russia and Qatar, the respective hosts of the 2018 and 2022 tournaments, of wrongdoing, FIFA filed a criminal complaint with the Switzerland attorney general on Tuesday. The complaint was short on detail, but mentioned concern over "international transfers of cash with connections to Switzerland."
The preparation for the '18 and '22 games—awarded on the same day in 2010—have been dogged with accusations of bribery, inappropriate behavior, and general malfeasance. Ultimately, Russia was found guilty only of misplacing key documents.
But the case of Qatar is much worse. The oil-rich Persian Gulf island, whose impact on international soccer ranks between tiny and nonexistent, has always been a strange selection to host the tournament. For one, there's the weather: Temperatures in the country routinely exceed 120 degrees Fahrenheit in the summer, when the tournament would be held. Qatar has received permission to move the tournament to winter, but this solution pleases almost no one: European professional franchises complain that a winter World Cup would interfere with lucrative club matches, and broadcasters fear interfere with the Winter Olympics or Super Bowl. Then there's human rights—over 1,000 people employed to build Qatari stadiums have died. Most of these were immigrants toiling under brutal, slave-like conditions.
The just-concluded FIFA investigation, though, instead focused on a Qatari named Mohammed Bin Hammam, who allegedly made inappropriate payments to officials. However, FIFA concluded that the payments were to secure Hammam's candidacy to become FIFA's president and not Qatar's bid for the World Cup.
Despite these problems and the alleged whitewashing of the original investigation, FIFA concluded that there was no reason to strip Russia or Qatar of their successful World Cup bids. And according to FIFA head Sepp Blatter, the criminal suit launched Tuesday won't provide any reason to make FIFA change its mind.
"If we had anything to hide, we would hardly be taking this matter to the Attorney General," he said.