A Modernist Master, for Kids
The classic illustrator of how-to-draw guides and picture books, Ed Emberley's works are preserved for the first time in a colorful new monograph.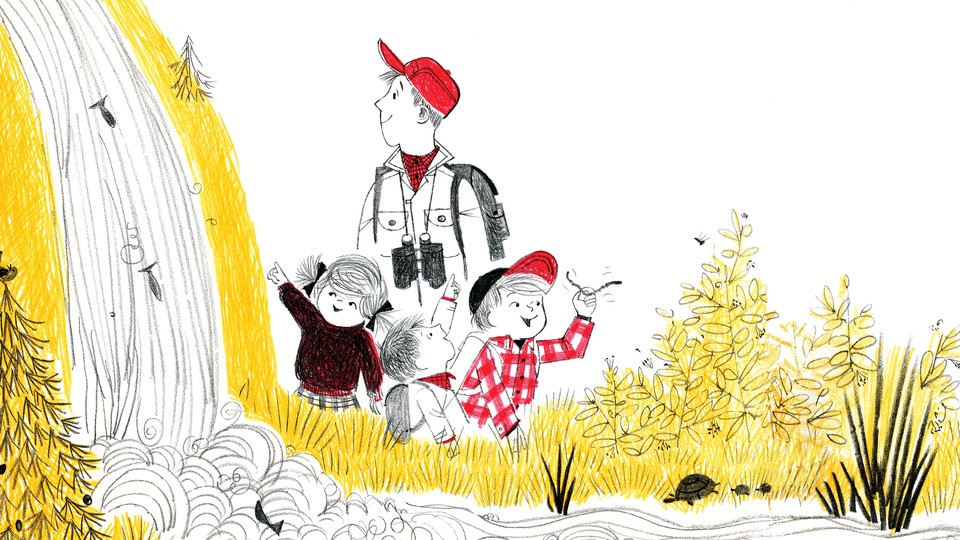 Ed Emberley has mastered the art of instructing young people how to draw it. Emberley, the 83-year-old Caldecott Medal-winning writer and illustrator, has authored over 80 playfully illustrated children's books over the span of his prolific career, which began with 1977's wordless picture book, A Birthday Wish. But he's perhaps best known to baby-boomers and beyond for his 13 classic how-to-draw books, which teach the joys of sketching human faces, bugs, monsters, and thumbprint creations in friendly (yet sophisticated) steps.
Next month, the longtime teacher will be his own subject of study. In December Ammo Books is releasing the eponymous tome Ed Emberley, which features five decades of his work and is co-authored by the writer-illustrator himself.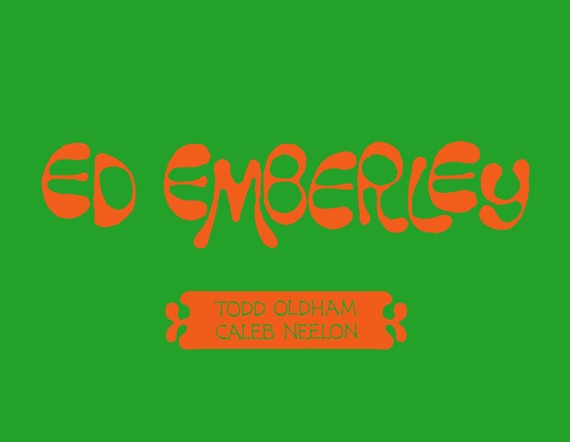 The comprehensive monograph is also written, produced, and designed by Todd Oldham, who is a fashion, furniture, and graphic designer—and a devoted Emberley pupil. Unlike the majority of Emberley's audience, Oldham first encountered the author' work as an adult. As a result, the designer took an analytical approach: When he stumbled upon a vintage copy of Emberley's How to Draw Weirdos, Oldham believed the artist's work to be emblematic of a lighter side of mid-century modernism. And by the time he got to know him a few years later, Oldham became convinced the modernist art needed a proper archive. "I realized there were close to 90 Ed-illustrated books that are out of print," Oldham told me. "It was clear there needed to be a proper and compete document of his remarkable work."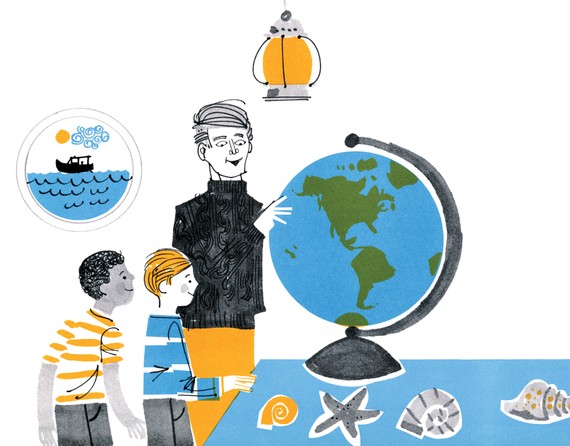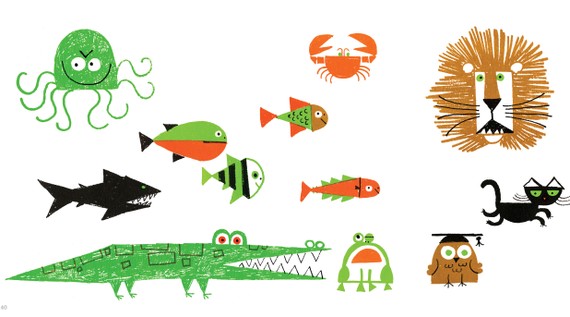 Emberely is a chameleonic artist. His work encompasses both the simple doodlesque renderings that characterize his how-to-draw franchise, and more difficult techniques, like woodcuts, which he make appear effortless. That versatility is on display in Ed Emberley, which Oldham calls "a whistle stop through Ed's 60-plus years as a creator."
To acquire the materials necessary for a career-spanning tome, Oldham first met with Emberley's daughter Rebecca, an artist in her own right, who arranged a casual meeting with her father. The way Oldham tells it, the connection was instantaneous: "I fell in love with him in about two minutes," he said said. The resulting collaboration included additional help from artist and writer Caleb Neelon, who is a friend of Emberley's.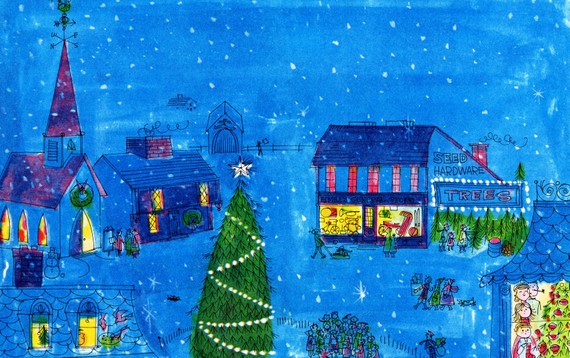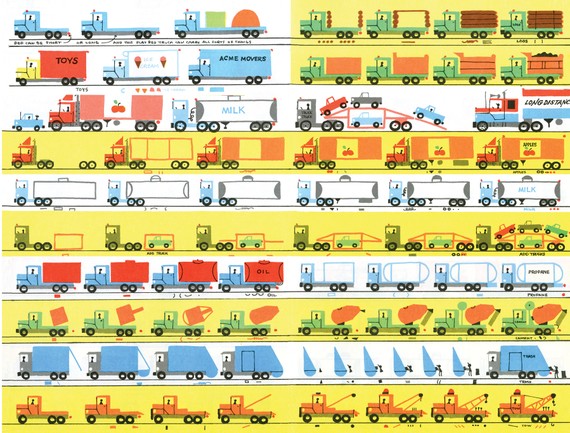 The slip-cased volume is huge in size, price ($200), and scope: It is the touchstone of a career that, despite Emberley's tremendous, decades-spanning output, may have otherwise been lost to the annals of 20th-century design and illustration. Oldham has accommodated all facets of Emberley's lifework inside, which preserves his endangered, lesser-known art but posed restoration challenges: Since much of the original work was done only in overlay color-separation films, reproduction required considerable computer manipulation.
"This book was a restoration nightmare," Oldham said. "With the rarest exceptions, we had only the vintage printed books to access the art. Time and the occasional goofy printing had eaten away at the images by fading or shifting colors or bindings that consumed [every] extra inch of the artwork." At the time, it was production genius to maximize colors by layering them over and over to create new ones. Today: "One image from his stunning Suppose You Meet a Witch book took us eight days to restore."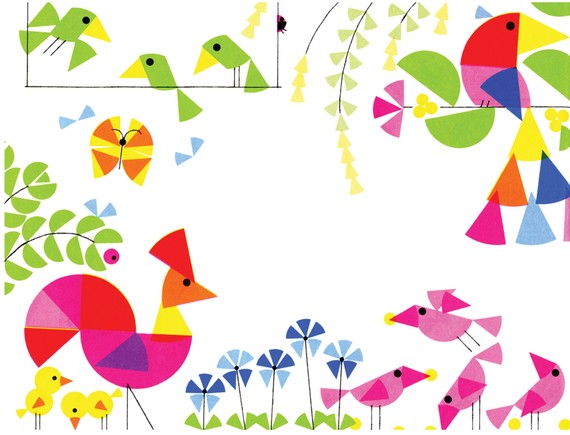 It was time well spent. Despite the vintage nature of the contents, the book feels fresh and contemporary. It reveals Emberley's influence on many illustrators and artists working today, and therefore highlights the value of Emberly's art itself. Before the book, Emberley rarely saw his work in person as it appears here: Owing to the poor aging process of color-separated, production-ready art, the original impact of his art had largely faded. "He was quite taken aback when he saw the art without text and restored to its full glory," Oldham said.


Ed Emberley is Oldham's 22nd book with Ammo Books, one that sustains a common theme in his published work—it's what he calls a "document of possibility." Oldham routinely works with artists outside the mainstream art establishment in order to "give hope" to those that choose a path less taken. His mission is reflected in the instructional materials and appeal of Ed Emberley. "It shows how important it is to just get out there and do something with your gifts," he says.
But with Ed Emberley, Oldham is proudest of supporting the artist who taught him. "The man sorted out the basics of drawing that has helped shape multiple generations of artists. I can't count the number of times I have heard someone say 'he taught me how to draw.' What a lovely legacy!"