A Great American Record Company Gets Its Due
Two lush, retro box sets celebrate Paramount Records, a company that never understood its own artistic significance.
Picture this: A courier wheels in two weighty boxes. One contains a vintage-looking, handmade, sawn-oak phonograph carrying case; the other a Machine Age-styled, stainless steel and aluminum streamline portable turntable container. Inside, designed books filled with ads, posters, programs, sleeves, and labels; a facsimile of an old recordings manual; and an entire library of LPs, including a collection of white vinyls pressed with holograms of artists and hand-engraved labels. I had just been expecting a few CD boxes.
But The Rise and Fall of Paramount Records blows expectations. The two-volume retrospective of the classic, extinct records label cumulatively contains 1600 digital tracks by over 175 Paramount recording artists. A joint collaboration between Austin-based Revenant Records co-founder Dean Blackwood and musician Jack White and his Nashville-based Third Man Records, the display is itself a bold publishing "experience" took over three years to execute from its initial conception to the final production, which released 5,000 copies only.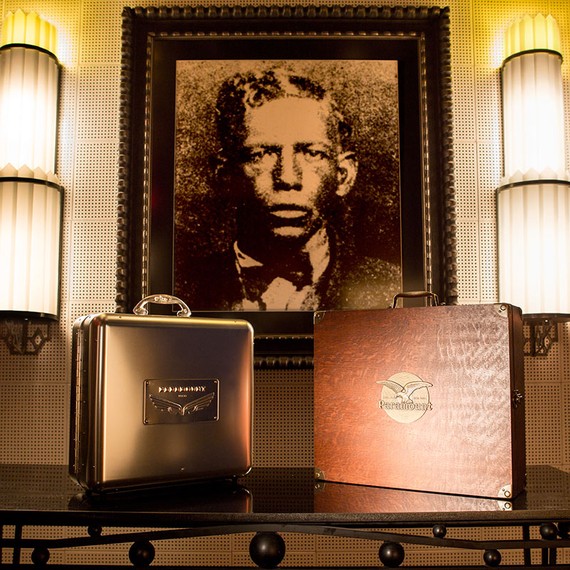 An offshoot of the Wisconsin Chair Company, which instituted Paramount to manufacture phonographs, the company operated its record sideline on the cheap while making hundreds of groundbreaking recordings artists including Jelly Roll Morton, Louis Armstrong, Blind Lemon Jefferson, Ethel Waters, Alberta Hunter, Fats Waller, King Oliver, Blind Blake, Ma Rainey, Papa Charlie Jackson, and the Mississippi Sheiks, to name a few.
Digital technology has significantly reduced the need for graphically designed music sleeves, which makes the limited Paramount collection ($400) an archival bonanza. The structural idea was conceived by Jack White, who met Blackwood during his days as the frontman of The White Stripes. As a furniture maker's apprentice with an expertise in upholstery in addition to rock, White wanted to honor Paramount's furniture-making pedigree.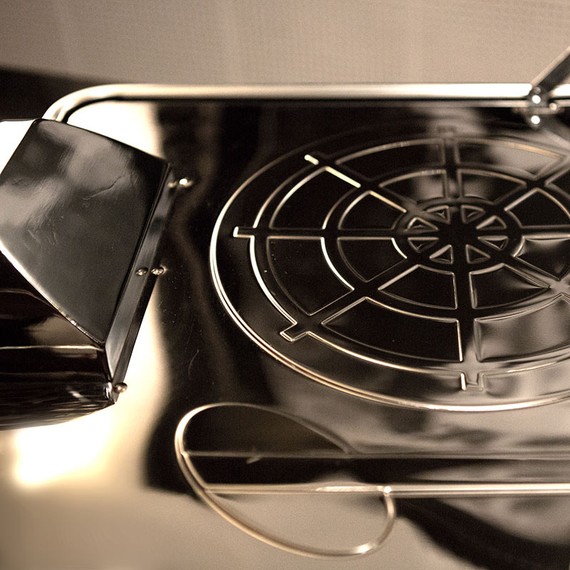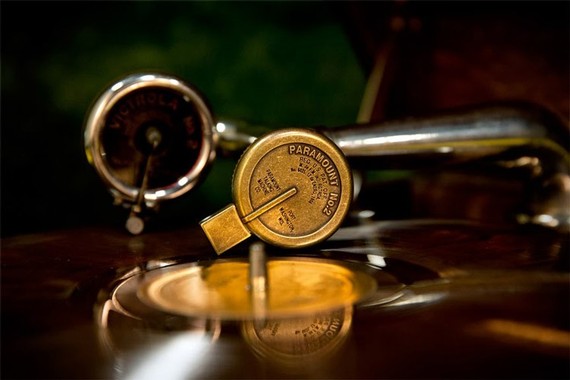 Paramount had notoriously bad quality control—the sounds of its records being particularly poor—and a questionable understanding of its primarily African-American customer base. According to Blackwood, this made it "all the weirder" that the company inadvertently created a repository for a young nation's musical art, and it led White to start looking the company's competitors who did design better. He focused on RCA Victor, whose 1924 Victor Victrola VV-50 and 1934 John Vassos-designed RCA Victor Special Model Series of phonographs became the models for their facsimile cases.
"The story just cried out to be told," Blackwood said. The physical vehicles chosen to tell it resemble interactive museum exhibits, with encasings that use all the senses, calling on the sounds, smells, and textures of Paramount's industrial origins. Yet the set isn't all nostalgia and vinyl scents: Each features a subset of tracks on six LPs, but the main, 800-song body of recordings is housed on a custom USB drive and managed via a mobile app. The point, Blackwood said, was to hit a "sweet spot in the nexus of analog and digital."
For the print ephemera contained therein, graphic designer Susan Archie combed through back issues of The Chicago Defender for Paramount ads in the period from 1922 to 1930. The advertisements she found in Art Deco style informed the design of Volume Two. Their restoration required the help of paper cutters, animators, design-and-builders, laser-cutters, letterpress printers and illustrators.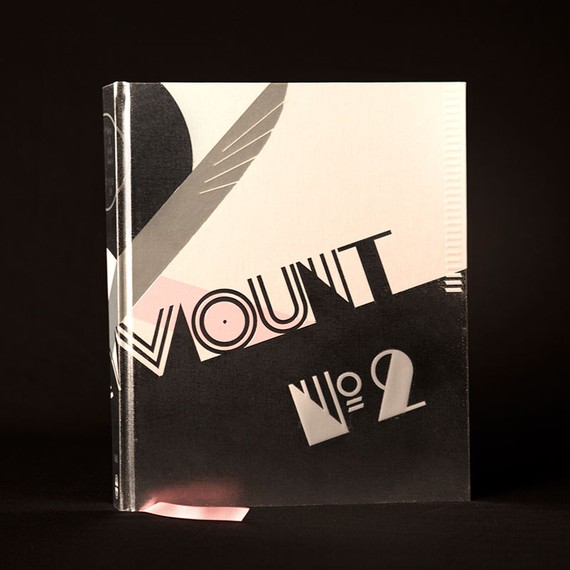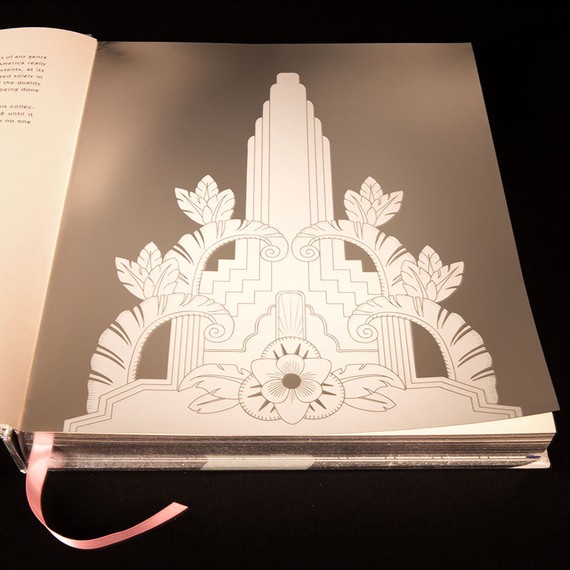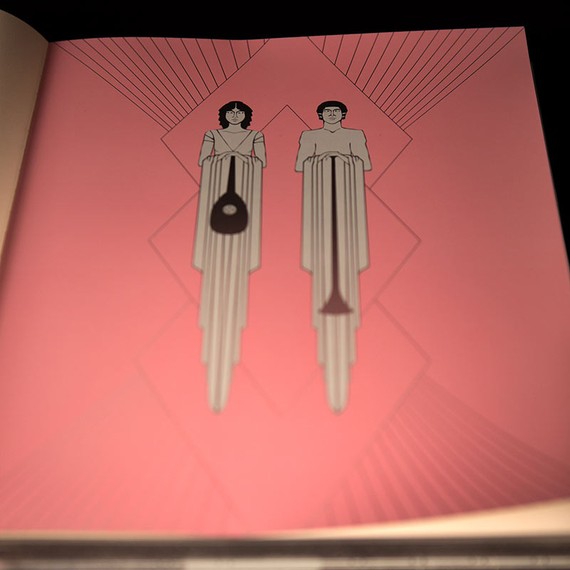 The actual records were made at United Record Pressing, which accomplished the blind embossed gold leaf labels and label-less white vinyl records with artist-etched holographic images. The original Paramount materials from 1917-32 were sourced primarily from generous collectors, an effort led by Alex van der Tuuk, author of Paramount's Rise and Fall: The Roots and History of Paramount Records. Scott Blackwood, Dean's brother, wrote the historical text.
Each volume's physical form serves as a tribute to the predominant industrial design themes of the period. Volume One (1917-27) takes on the rough-hewn Craftsman furniture style of the teens and early '20s; Volume Two (1928-32) reflects the country's obsession with the streamlining, which, as Blackwood put it, was "perhaps the first form of modernist design that we could uniquely claim as our own."
Other visual references included the Dutch avant garde design journal Wendingen (1918-32) and Futurist art, which influenced the design of Blind Lemon Jefferson's window display, reproduced here as a newsprint item contained in the rear sleeve of the LP assembly.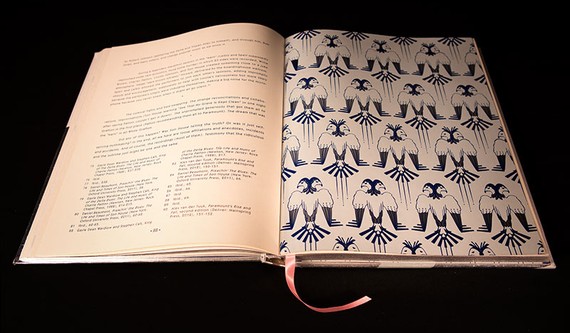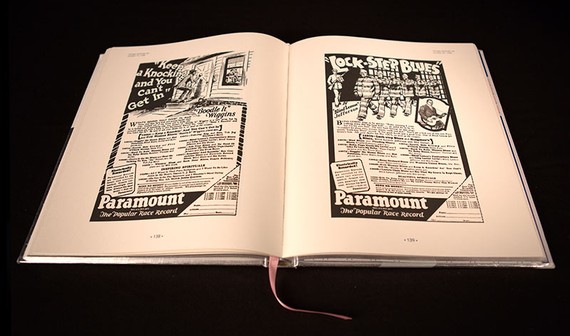 When Paramount began, it used an aggressively Modernist style unique to the United States for its typography, before retreating into a more conventional style. The set honors this in its manual facsimile, which is designed with a straightforward approach. "I wanted it to play like a simple manual—Johnston's [London] Underground Sans-serif type, super simple—while subverting it at the same time." In other words, embossing, foils, and other decorative extravagances that never would have been wasted on simple field manuals that, in Paramount's era, one might keep in a glove compartment.
The end product takes a few artistic liberties to satisfy today's enthusiasts, but ultimately seeks to pay homage to the label and its particular place in American design history. "We wanted the design form itself to capture something of the arc of Paramount's story, which mirrored America's own story of coming into its own as a nation," Blackwood said.