A Quiet Retirement for the NBA's Only Openly Gay Player
In a new essay for Sports Illustrated, Jason Collins, or "Mr. Irrelevant," announced he wouldn't return to the court.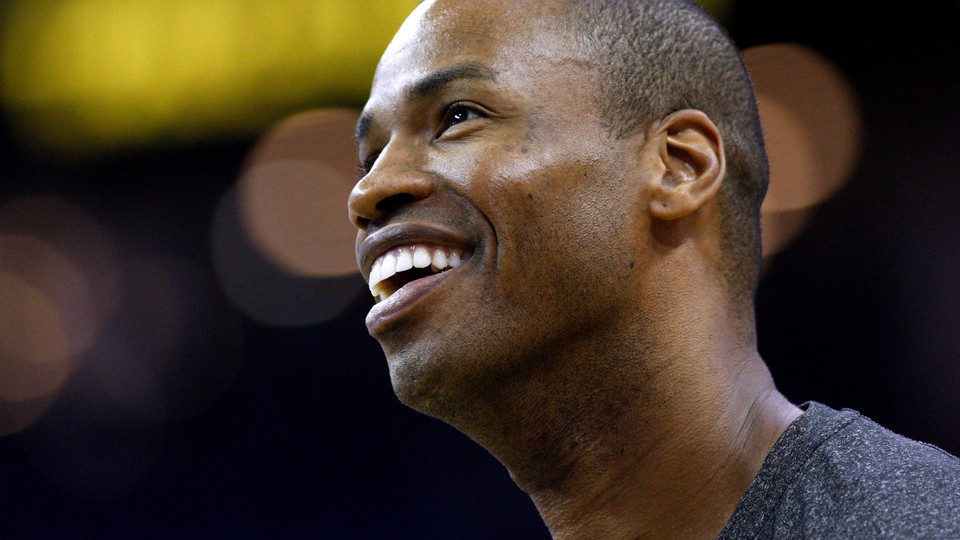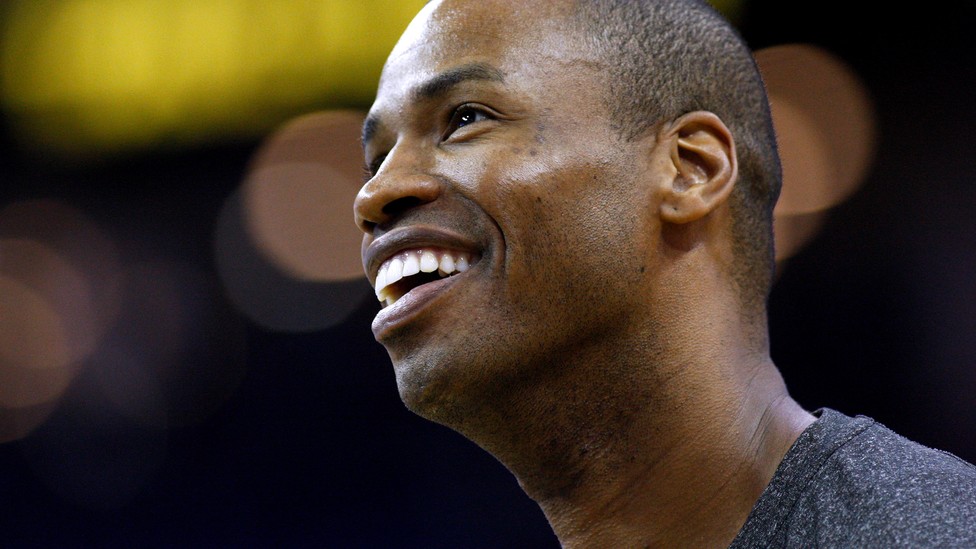 A 35-year-old NBA player announced his retirement on Wednesday. He hadn't played in a game this season. As a backup center with the Brooklyn Nets last season, he scored 25 points and grabbed 19 rebounds across 22 games. Over the course of his 13-year career, the player scored a grand total of 2,621 points—less than Kobe Bryant put up in the 2005-6 season alone.
Ordinarily, the fact that such a player announced his retirement would merit, at best, a line item on a newspaper's transaction page. But Jason Collins, the player in question, isn't just any journeyman. In April 2013, Collins—then a free agent—became the first openly gay athlete in an American professional sports when he came out in an article published in Sports Illustrated. Aside from a few high-profile expressions of negativity or ambivalence, the reaction to Collins' announcement was overwhelmingly positive.
Eighteen months later, Collins has chosen to end his stint with the game in a new essay with Sports Illustrated. He noted that the "distraction" he was expected to create never materialized:
It had been argued that no team would want to take on a player who was likely to attract a media circus from the outset and whose sexuality would be a distraction. I'm happy to have helped put those canards to rest. The much-ballyhooed media blitz to cover me unscrambled so quickly that a flack jokingly nicknamed me Mr. Irrelevant.
Since Collins' announcement, two other high-profile American athletes have announced that they are gay. Michael Sam, a star linebacker in college, has bounced around the NFL but has yet to appear in a game. Derrick Gordon, who came out in April, is a junior guard for the University of Massachusetts basketball team.
Given his modest achievements in the NBA, some on Twitter reacted to Collins' announcement with a shrug.
Honestly, this isn't "news". He's the same as any other player. But, Jason Collins is announcing his retirement today.

— Basketball Forever (@Bballforeverfb) November 19, 2014
BREAKING: Jason Collins, a player who was mediocre at best, will retire from NBA today.

— Jones' Flat Top (@JonesFlatTop) November 19, 2014
Omg Jason Collins is Retiring from the nba.....NOOOOOOOOOOOOOOOOOOOOOOOOOOOOO one cares.

— Jeremy Nicolls (@JeremyNicolls) November 19, 2014
But perhaps it's premature to be so blasé. In his statement to SI, Collins reiterated that several gay athletes unwilling to come out currently play in the American professional sports leagues.
When we get to the point where a gay pro athlete is no longer forced to live in fear that he'll be shunned by teammates or outed by tabloids, when we get to the point where he plays while his significant other waits in the family room, when we get to the point where he's not compelled to hide his true self and is able to live an authentic life, then coming out won't be such a big deal. But we're not there yet.