French Author Patrick Modiano, 2014's Nobel Laureate in Literature
A master of fiction about memory and loss, fewer than half his works have been translated into English.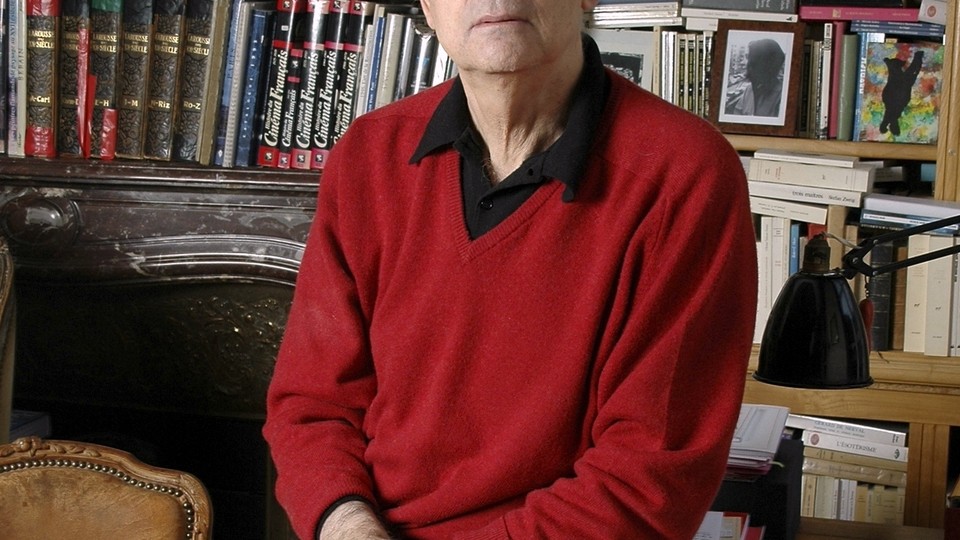 The Swedish Academy announced this morning that the 2014 Nobel Prize in Literature has been awarded to French writer, Patrick Modiano, "for the art of memory with which he has evoked the most ungraspable human destinies and unlocked the life-world of the occupation."
Many of Modiano's novels, like his debut La Place de L'Etoile, examine the moral struggles of those living under the Nazi occupation—and the dreamlike experience of navigating time and loss. Modiano was born at the end of World War II, to a Belgian mother and a Jewish Italian father. In his 1997 novel Dora Bruder, he meditated about the disappearance of a teenage girl during the war and the specter of his own troubled adolescence: Though he has written more than 20 novels, Modiano has said that he is "always writing the same book."  
For those unfamiliar with Modiano's work, the permanent secretary of the Swedish Academy Peter Englund recommended Missing Person, a novel about a detective who has lost his memory and traces "his own steps through history to find out who he is."
Modiano will receive a $1.1 million prize for his achievement. Fewer than half of his works have been translated into English, but Modiano has been profiled ably by FranceToday, The Jewish Daily Forward, and London Review of Books. (En Francais, L'Express republished today "The Eight Secrets of Patrick Modano.")
The British betting firm Ladbrokes had Modiano as the joint-fourth favorite for the award last night. Ngugi Wa Thiong'o, Haruki Murakami, and Philip Roth were other commonly mentioned candidates for the prize. Modiano is the 11th Frenchman to win the award, joining the likes of 1901 winner Sully Prudhomme and Albert Camus.