Confirmed: The Oldest Known Art in the World Is Spray-Painted Graffiti
The first paintings ever made by human hands, new research suggests, were outlines of human hands. And they were created not in Spain or France, but in Indonesia.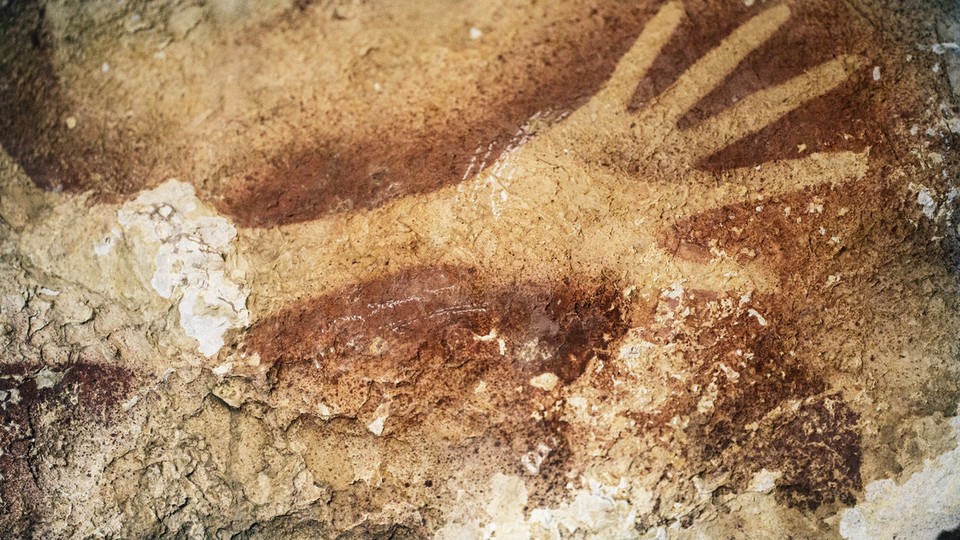 Sixty years ago, on the Indonesian island of Sulawesi, a group of archaeologists discovered a series of paintings spread across 100 limestone caves. The images—rendered, by the time of their discovery, in sepias of varying saturations—featured stencil-like outlines of human hands and stick-legged animals in motion; they were in appearance, at least, quite similar to the cave paintings that had already been discovered, and made famous, in Spain and France.