Coming Up: A Live Twitter Chat With 1book140 Author Alison Bechdel
The creator of Fun Home will take reader questions on Monday at 7 p.m. Eastern.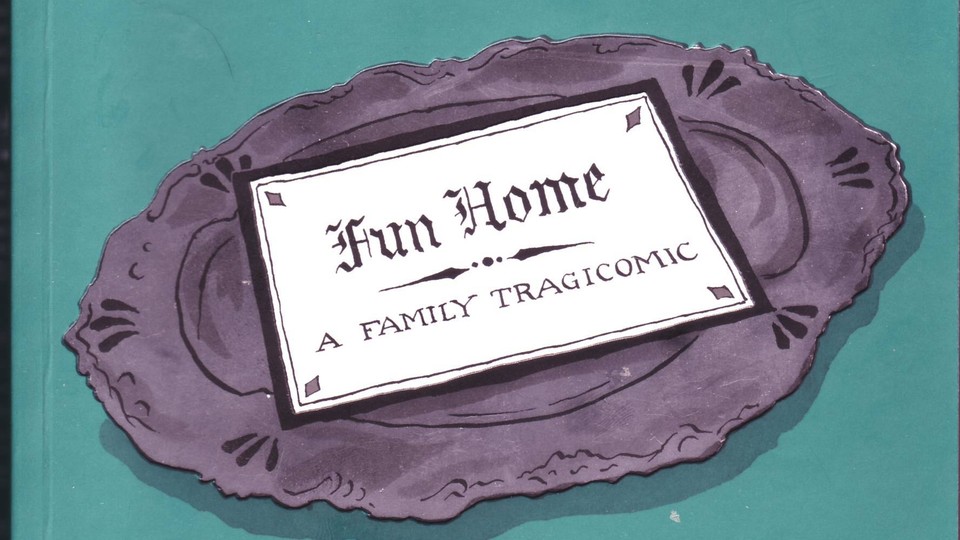 Join us on Twitter this Monday for a live Q&A with cartoonist and graphic memoirist Alison Bechdel, author of this month's #1book140 read, Fun Home.
Fun Home: A Family Tragicomic traces Bechdel's burgeoning homosexuality alongside her relationship with her closeted gay father. When it was published in 2006 it was named best book of the year by Time Magazine. Since then Alison's published the memoir Are You My Mother? A Comic Drama, and Fun Home has been made into an acclaimed musical, soon to open on Broadway.
In September Bechdel won the MacArthur Foundation "genius" grant. Those of us in writing and graphic art circles have long considered Bechdel something of a genius. Her long-running comic strip Dykes to Watch Out For was among the first to explore lesbian life and the "Bechdel Test" changed how we talk about women and film. The MacArthur grant just makes it official.
How to participate in the Twitter Q&A
For one hour, starting at 7 p.m. Eastern on Monday, Oct. 20th, Alison (@alisonbechdel) will respond to questions posted to our hashtag, #1book140. We will collect Alison's answers and publish them toTheAtlantic.com after the event.
Watch Alison talk about her work: