Sympathy for the Celebrity's Bad Side
So Ariana Grande strains to put her best face forward. Who doesn't?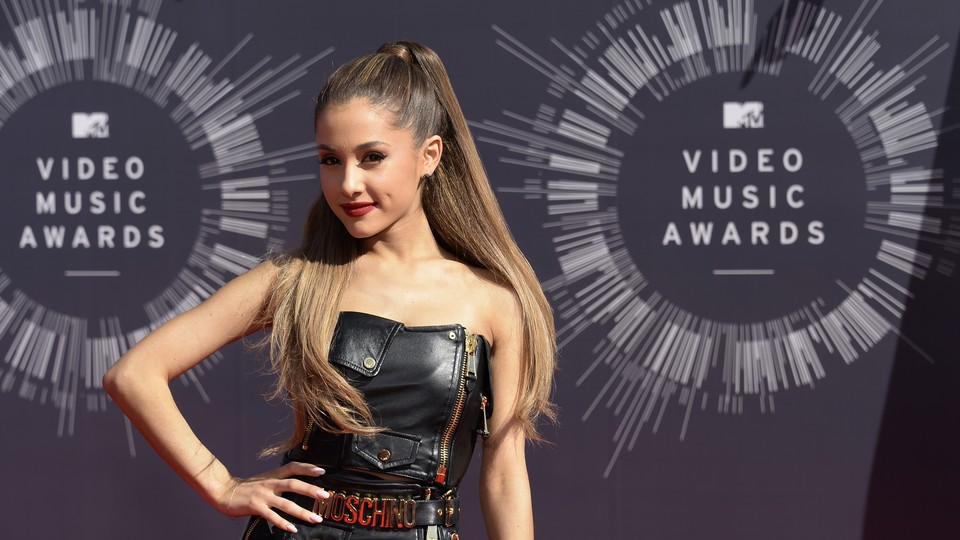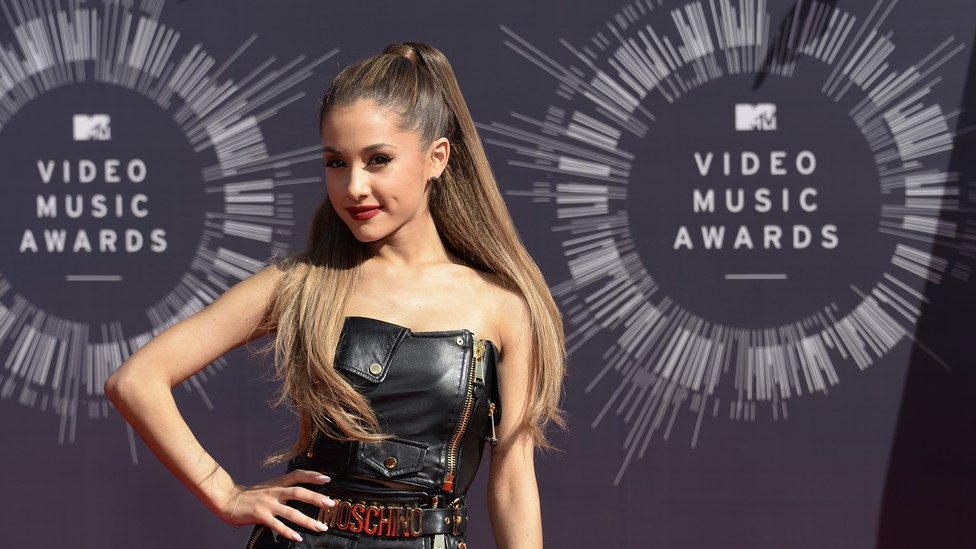 Ariana Grande only wants you to see the left side of her face. All the better, it seems, to view the dimple on the pop star's left cheek. When reports surfaced that she "stormed out" of a photoshoot with a Sydney photographer who broke her left-side-only policy, her ego-protecting list of demands bubbled into public consciousness: Don't ask questions about Mariah Carey; don't shoot in natural light; do shoot only from the left side of her face.
Grande vehemently denied the reports on Mike E and Emma on 96.1, saying she "left to change my outfit mid photoshoot because I didn't like my top." When she returned, the photographer "had left."
Whether that's true or not, the no-right-side preference seem supported by her public actions. She appeared on an Australian morning show recently serving dimple at every turn (or lack thereof). And if you watch the video for "Break Free," released last month, the portside motif becomes undeniable. The video is a near four-minute exercise in facial discrimination.
This quirk only cements the popular impression of Grande as the second coming of the original queen of melisma and mugging, Mariah Carey. It's widely believed that Tommy Mottola, former head of Sony Music and her long-time manager/husband, hammered into a 19-year-old Carey that she should put her best face forward, but only if it was the right side of that face.
It wasn't until the release of 1999's Rainbow that an album cover (her seventh, post-split with Mottola) accurately portrayed both sides of her visage. And only in 2009 did Carey finally acknowledge she had overcome her complex, telling the Associated Press, "I don't feel like, 'Oh, I have to be on this side, or I have to be on this side'—I really had specific things that someone told me when I was 19 starting in the business and I listened to them … I don't care anymore."
Almost in a parody of herself, Carey was then plagued by this promo interview for American Idol last year. She fights a visible battle with self-consciousness, rubbernecking awkwardly away from the camera.
Hey—nobody's perfect. For Old Hollywood actress Claudette Colbert, the spotlight shone wholly on the left. Penny Staling writes in Flesh and Fantasy that Colbert "took the studio makeup analysts at their word when they advised her that she should be photographed only from the left, that being her good side. She was known to demand that entire sets be rebuilt if the position of a doorway called for her to enter with her right side exposed to the camera. She even covered the right side of her face with green greasepaint so her cameraman would remember her best angles."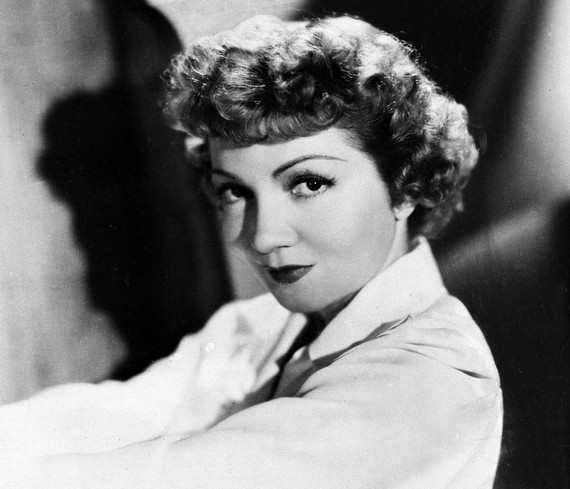 When reviews for her starring role in the Oscar winner It Happened One Night were published, a disproportionate number of words were lent to describing her apple-faced beauty. "But that is the lot of every woman," she quipped in response, "to be judged on her feminine assets of figure and face!" Colbert acquiesced to that idea to a degree that now seems tragic; watching back her catalog with a "spot-the-right-side" drinking game, one wouldn't even start to feel tipsy. In this vintage diagram, Colbert critiques her own beauty. "When she was little, she poked pebbles into her nose," it reads. "Now she thinks her nose is all wrong."
The "one good side" idea has since become a cultural meme. Barbra Streisand made Oprah and Rosie O'Donnell flip their talk show sets to showcase her left profile. There's even an episode of Entourage where Johnny Drama refuses to have his right side photographed.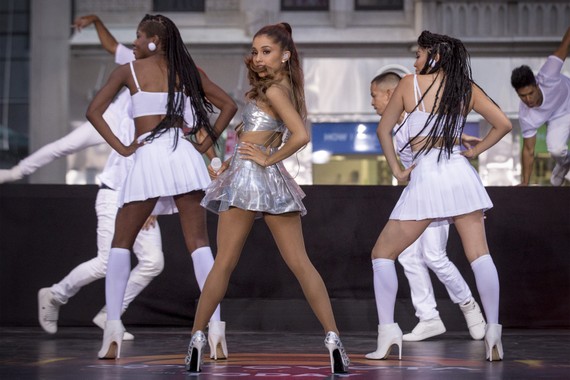 Reality-defying image management from celebs isn't just about faces, of course. Beyoncé (or at least her publicist) tried to control the Internet after her "unflattering" Super Bowl snaps flooded websites. Kanye successfully strong-armed image service Getty to expunge any pictures of Ye in a skirt.
The point is: We're so vain. Laugh at stars' insecurity if you want, but then think about whether you or anyone you know has tried to untag an unsightly photo on Facebook, or insist upon a do-over on the Christmas card shots. Then imagine being under unforgiving scrutiny of the public eye, or when a camera is trained on you at all times, waiting for you to awkwardly blink or suffer a nip slip. Disguising imperfections (if you can call them that) is something we all try to do in one form or another—in fact, the pettiness of Grande & co. almost makes them seem more human.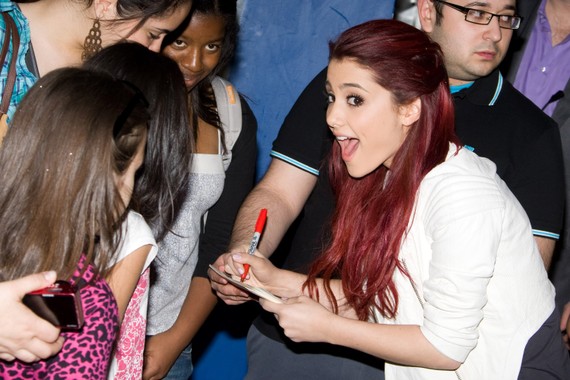 Inevitably, though, pulling a Grinch post-shave paper bag trick only highlights what you're trying to hide. The recent Internet clamor (an open letter from her right cheek?) is a sign Grande's efforts have been, well, in vain.