From the Archives: Truman Capote's 1947 Short Story Shut a Final Door
Ninety years after the author's birth, revisiting his tale of "a talented young southerner"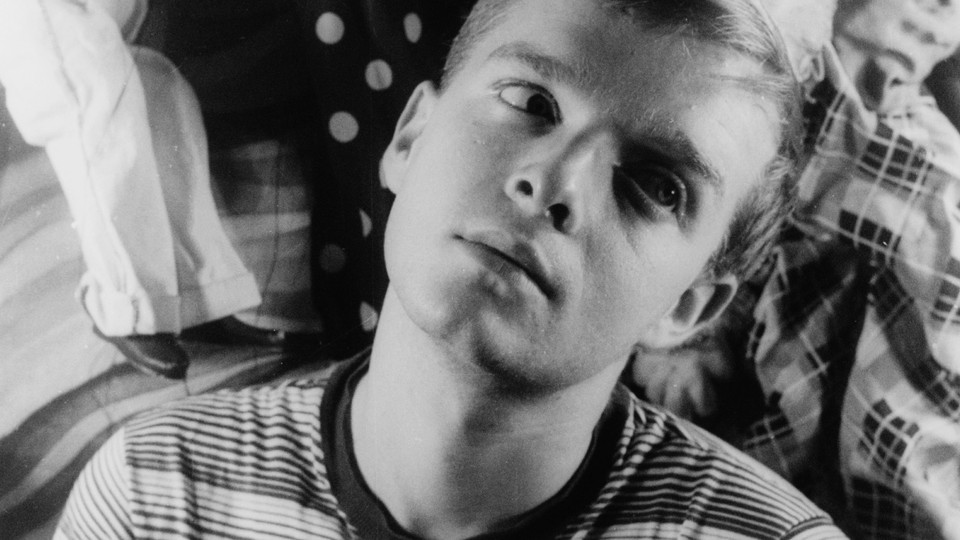 "He'd always been willing to confess his faults, for, by admitting them, it was as if he made them no longer exist."
Truman Capote wrote that about Walter Rannell, the neurotic, callous, self-destructive lead of Shut A Final Door, published in The Atlantic in August 1947. The short story exhibits much of what would go on to make Capote, who would be 90 today, a literary star: the efficiency and flair; the ability to flit gracefully, like Holly Golightly between hapless suitors, between exposition and action ("He said you said they said round and round. Round and round, like the paddle-bladed ceiling-fan wheeling above..."); the willingness to explore his own emotional history.
Capote, though, wasn't always willing to confront his own faults. He gleefully exposed and horrified his high-society friends with the publication of their secrets as thinly veiled fiction in a chapter from his novel Answered Prayers. He, the man with "94 percent total recall," described his non-fiction novel In Cold Blood as "immaculately factual" despite numerous inaccuracies. His substance use and alcoholism affected his relationships, including that with his longtime partner Jack Dunphy.
That the character Walter Rannell comes from a difficult family background, drinks and gossips his way into trouble in New York, and then retreats to Capote's birthplace of New Orleans lends Shut A Final Door an air of autobiography, even foreshadowing. Capote's first published novel Other Voices, Other Rooms (1948), also draws heavily on the author's own life. Capote once said "very little" of his work was autobiographical, but it's difficult to read this story without thinking about the man who wrote it.
Still, it's silly to focus too much on the author's life. Great writers are remembered for their writing, and Capote will be remembered through works like Miriam and Breakfast at Tiffany's, fiction from the man who just happened to turn non-fiction on its head. Whether it's with the help of Robert Morse on the stage or Philip Seymour Hoffman on the screen, we would do well to forget as little as possible.
Read Shut a Final Door below.
---