What's Wrong With Checking Out Stolen Nude Photos of Celebrities
The ethics of looking away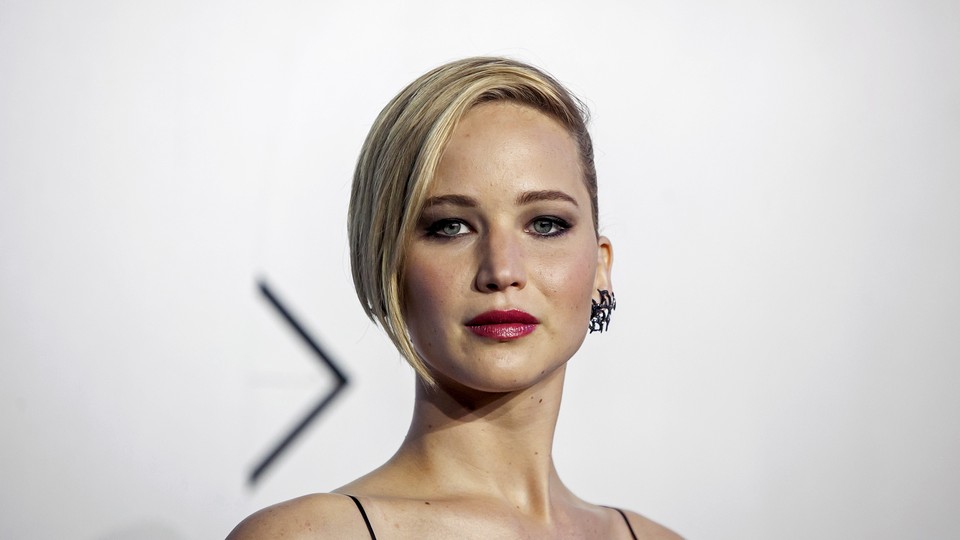 It is not difficult to look at naked women on the Internet. There are, after all, a lot of men and women who post nude photos of themselves online hoping for pageviews, extra income, or just exhibitionist titillation. So with the news over the weekend of "leaked" nude photos of various celebrities, can we please all agree not to search these pictures out? If we want to look at nude people, let's restrict ourselves to photos of people who actually want us to see them nude. It's not like there's a lack of them to choose from.
Because, look: When people seek out stolen images like the ones just released of Jennifer Lawrence, Kate Upton, and other celebrities, those people are violating these women in much the same way that the person who stole the pictures did.
There's a reason why the public tends to revel in hacked or stolen nude pictures. It's because they were taken without consent. Because the women in them (and it's almost always women who are humiliated this way) did not want those shots to be shared.
If Jennifer Lawrence was to pose naked on the cover of Playboy, for example, I'm sure it would be a best-selling issue. But it wouldn't have the same scandalous, viral appeal as private images stolen from her phone. Because if she shared nude images consensually, then people wouldn't get to revel in her humiliation. And that's really the point, isn't it? To take a female celebrity down a notch? (We have a term for when this is done to non-celebrity women: "revenge porn.")
There is an obsessive tendency in American culture with elevating women—young, beautiful women, especially—to celebrity status just to bask in their eventual fall. There's also a tendency in American culture, meanwhile, to shame women for their sexuality. So I would not be surprised in the days ahead to see arguments as to why this is somehow the fault of the celebrities whose phones were hacked—that these women took the pictures, that they were posing, that generating publicity is part of their job.
But victim-blaming is just that, no matter how famous the victim is. We live in a culture with a peculiar relationship to female celebrity. In much the same way that misogyny tells men that women are there for male consumption, the public and media tell us that famous women are public property. It's why models and pageant queens are expected to smile graciously and respond to horny teen boys asking them to prom, or why they're called uptight bitches if they don't smile for every camera shoved in their face. The underlying premise is that these women have consented to being there for public entertainment—whether they like it or not.
The fact that photos have been shared already is beside the point and a weak justification for violating someone's privacy and sense of safety. Even if we're not the people who stole the pictures, and even if we're not publishing them on blogs or tweeting them out, looking at naked photos of someone who doesn't want us to goes beyond voyeurism; it's abuse.