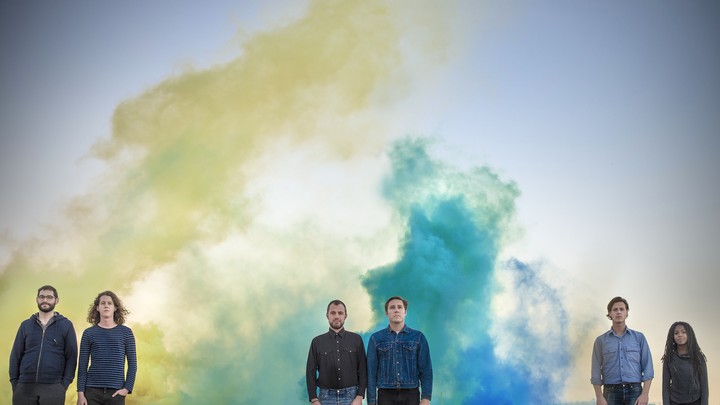 "Heir I," Balmorhea's first newly released track since 2012, finds poignancy in restraint. With no more than a handful of elegant performances on Wurlitzer, violin, and electric bass, it creates a potent melancholy, or at least a climate of meditation.
This composed sense of wide-eyed wonder has set Balmorhea apart since the Austin band's debut in 2007, and it's not surprising that everyone from casual music fans and critics to high-end fashion houses and ad executives have found the group's work both restorative and disquieting, depending where one lands in its deep catalog. Premiering today at The Atlantic, "Heir I" arrives October 14 via the HEIR 7", itself a companion release to the vinyl re-issue of Balmorhea's self-titled debut thanks to longtime label home Western Vinyl.
We want to hear what you think about this article. Submit a letter to the editor or write to letters@theatlantic.com.