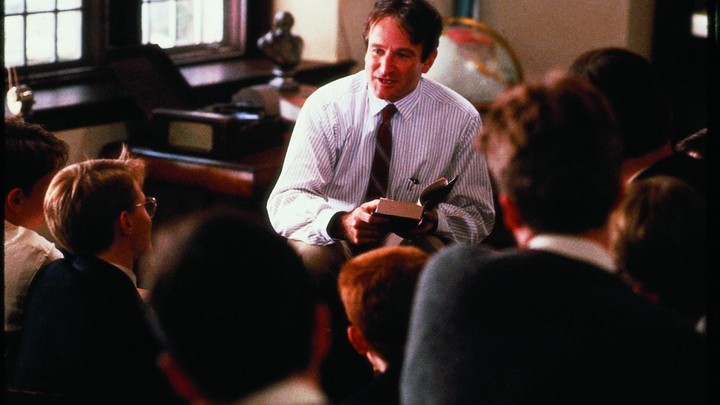 Let us know what we missed.
A.O. Scott | The New York Times
"Very few people would try to upstage fireworks, and probably only Robin Williams could have succeeded."
Lauren Bacall—Far More Than Just a Beautiful Face
Tracy McVeigh | The Guardian
"It's often the case with beautiful women that their achievements can be undone by people transfixed by their smouldering celluloid gaze."
Janis Joplin Is Finally Immortal
Johanna Hall | Esquire
"Janis Joplin is getting a Forever stamp. She'd have liked that."
The Pleasure of Reading to Impress Yourself
Rebecca Mead | The New Yorker
"The notebook is a small record of accomplishment, but it's also an outline of large aspiration. There's pleasure in ambition, too."
The Forgotten Pioneer of Teenage Pop-Feminism
Alexandria Symonds | New York Magazine
"Ask a certain kind of twentysomething woman whether she ever visited, 10 or 15 years ago, a website called gURL.com, and she will almost invariably respond the same way. 'Oh my God," she'll say, eyes widening. "I loved gURL.'"
Choosing Sides: Bey-Z vs. KimYe (A Roundtable)
Puja Patel, Anupa Mistry, Clover Hope, Jenna Wortham, Naomi Zeichner | Spin
"Do we want Bey-Z to make it? Will KimYe's modern romance (and marriage!) outlast the one that's conducted behind closed doors? Who are we rooting for?"
Let's Be Real: Let's Be Cops, Cop Movies, and the Shooting in Ferguson
Wesley Morris | Grantland
"All movies choose their moment. It's called a release date. Some moments, however, choose their movies."
Chris Gethard | Vulture
"Robin Williams is here, shy and short and clearly a little uncomfortable about walking into the green room of this established show. And quietly, to no one in particular, he mumbles, 'Hey, if it's not too much trouble, I'd love to be a part of this show tonight.'"
 A Blunt Reminder of Racing Reality
Ryan McGee | ESPN Magazine
"It was April 14, 2013, and I'd let the adrenaline and excitement of the racetrack rob me of my common sense."
Outlander Is the Feminist Answer to Game of Thrones—And Men Should Be Watching It Too
Anne Helen Petersen | Buzzfeed
"This 'catering to' women is at once Outlander's largest asset and biggest challenge."
We want to hear what you think about this article. Submit a letter to the editor or write to letters@theatlantic.com.
Spencer Kornhaber
is a staff writer at
The Atlantic,
where he covers pop culture and music.