She Made the World More Colorful
An interview with the late designer Deborah Sussman, best known for the look of the L.A. Olympics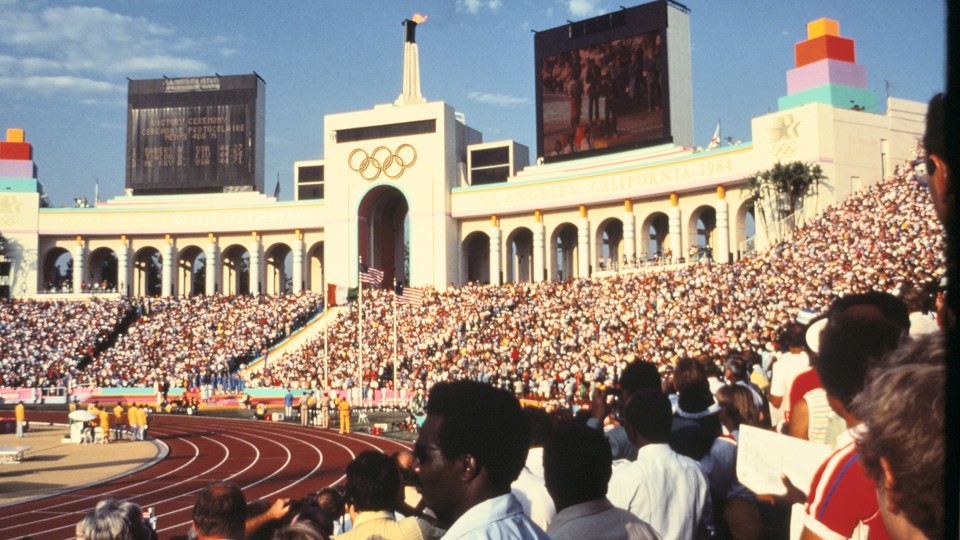 The 1984 Los Angeles Summer Olympics made a huge splash—of color that is—when it was given a colorful remake through the graphic wizardry of environmental design pioneer Deborah Sussman and her partner and husband, architect Paul Prejza (together known as Sussman/Prejza Inc.). Sussman's colorful Pacific Coast Style graphics system and carnivalesque environments that filled the Olympic stadium and park branded the event and sent a postmodern charge throughout the California design world. Sussman died last week at 83 after a two-year battle with cancer, which barely slowed her down from working on design projects that brightened our world.
In 2011, on her 80th birthday, I asked her what kept her going. This excerpt from my conversation reveals Sussman's inexhaustible energy. Her words inspired me then, and resonate still.
---
Steven Heller: After all these years, what is the kick you get from design?
Deborah Sussman: Learning from the young. Exploring new territory. Conceptualizing out of the box. Collaborating with people in real time and physical presence. Smelling the coffee in the place where it is made. Writing poetry in a free-verse format. Developing ways in which images can be combined with the poems. Those moments when I can "fly" despite the enormous constraints of budget, program and client preferences—those are what keep me going.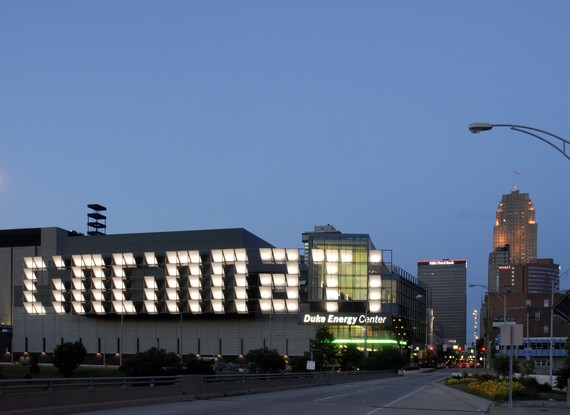 Heller: How has your approach changed over the years?
Sussman: I've become more conceptual: Ideas come faster and more easily. My experiences working with people and seeing so much of the world are a library that I draw on all the time, and continue to discover: The shadows cast on walls by the sun reflecting filigree lanterns in in Spain, Mexico, and San Antonio inspire iconography in the Performing Arts Center in San Antonio, Texas.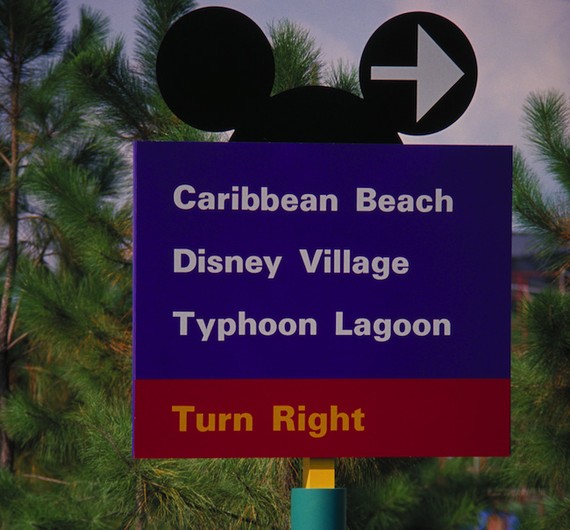 Heller: Do you inject more or less of yourself into current projects?
Sussman: Quantitatively, less. Technology is not my best friend and the staff is way, way ahead of me. Writing becomes a very creative outlet and exciting to create on the keypad. Even though I'm of a generation where educated girls never learned the typewriter in case it would lead to being secretaries.
Over the past few years I have been intensely engaged in a large campus branding program for SC Johnson, known for the famed Frank Lloyd Wright's "Johnson's Wax Buildings" in Racine, Wisconsin. This relationship is somewhat like that of Eames and Herman Miller, IBM, and other corporations in the golden years of corporate creativity—also the 1984 L.A. Olympics. Our relationship with SCJ is reminiscent of my/SussmanPrezja's contact with the intuitive, risk taking entertainment lawyer Harry Usher, who trusted and believed in us so much that we performed at the height of our powers and the depth of our souls.
Heller: You were a student at the American Bauhaus in Chicago. Are you still a Modernist?
Sussman: I am eclectic, messy, intuitive and emotional. Although  "modern" was and is part of the whole journey, actually, am not sure I ever was an "ist" of any kind. Besides—less can be more and more can be less. But less can, actually, be less. And more can be more!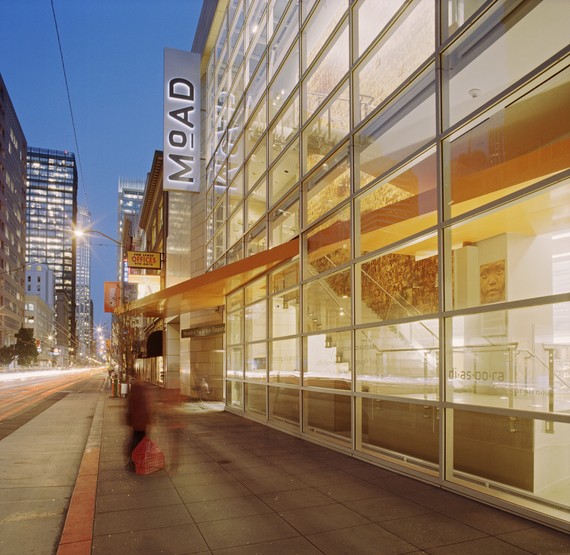 My M.O. is like a guerilla, constantly showing up in unexpected places at strange times; versus a phalanx, which is a planned, controlled disciplined linear singular force. The language of the communal speaks to me in louder voices than theory or doctrine. So-called "folk" art has influenced my work profoundly. Context, for me, is a major determinant in designing. One size fits none. Which doesn't mean that design solutions have to "fit in"; they just need to be educated. To accomplish the most effective result within a minimum of time and means is a worthwhile goal. That's modern, isn't it? But also eternal! I am still trying to figure out the path of least resistance.