Track of the Day: 'New Skomorohi'
A pan-Slavic collaboration as danceable as it is devious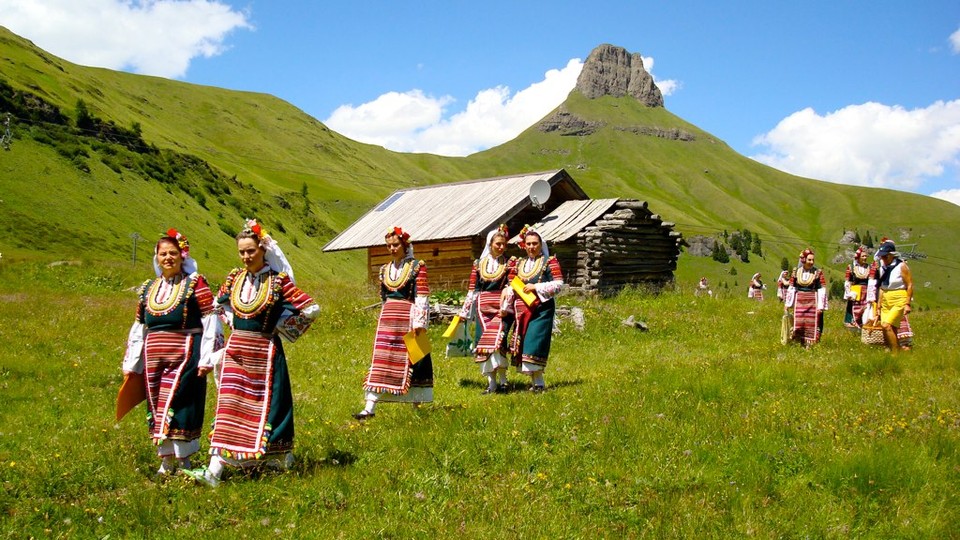 Feeling a under the weather lately? Some acheyness in the legs, or a clogged-up head?
Perhaps you haven't gotten enough polyrhythm lately. You can remedy that with this track, the result of an intriguingly cosmopolitan collaboration. From the 1998 album Mountain Tale, "New Skomorohi" brings together artists across a vast but connected region: the nearly nordic Moscow Art Trio, the traditional Balkan female choir Bulgarian Voices Angelite, and the Tuvan folk ensemble Huun-Huur-Tu. While other "world" collaborations can lean toward bland melange, Mountain Tale is buttressed by the three groups' shared proximity to Russia. ("New Skomorohi" takes its name in part from the skomorokh, a kind of Slavic jester.) And, sonically, too, there's more affinity here than it might seem: Arkady Shilkloper's horn seems to play multiple notes at the same time, a kind of overtone performance that Tuvan throat singing is known for.
A final note: I have no idea where the images come from in this video, and you should totally ignore them.