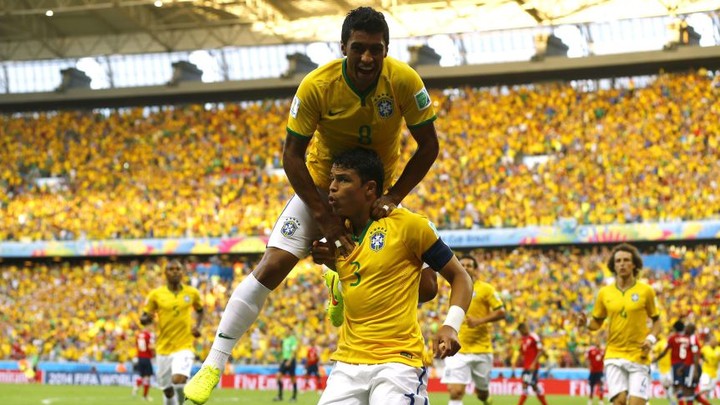 The sheer verve and entertainment of this year's World Cup has wowed even the most cynical. Even Brazilians, who greeted the tournament with street protests and for whom its economic benefits look dubious, have been putting their doubts to one side as their country marches towards the semi-final next week. Opinion polls show their pride in the World Cup has been rising—as has president Dilma Rousseff's popularity ahead of an October election. And in terms of sport at least, there are signs this could be the best World Cup ever.
Let's leave you with a thought from former England striker Gary Lineker:
World Cups are uncompromising, brutal, emotional affairs that invariably end in heartbreak for all but a few. But that's why we love them.

— Gary Lineker (@GaryLineker) July 5, 2014
We want to hear what you think about this article. Submit a letter to the editor or write to letters@theatlantic.com.