The Lost Graphic Designs of a Short-Lived Democracy
History nearly forgot the avant-garde, sometimes agitational publishing culture that flourished in the Republic of Latvia between world wars.
Between World War I, when the Republic of Latvia was constituted as a parliamentary democracy, and World War II, when democracy was forcibly squelched, Latvia's capitol city, Riga, hosted a thriving avant-garde publishing community. The scene produced a rich vein of books and periodicals printed in Latvian, Russian, German, and Yiddish and typographically designed using a range of Cubistic, Constructivist, Bauhaus, Futurist, Expressionistic, and Dada mannerisms of the day. Even French-inspired art nouveau and art moderne (art deco) graphic design was infused into Latvian publishing culture. All of that began to end in 1940, when the nation alternately endured occupations from the Soviets, the Nazis, and then the Soviets again.
This geographically circumscribed golden age would be mostly lost to history were it not for years of intensive sleuthing by Dr. James Howard Fraser, a type and design historian. He died in November 2013, just months before release of his book Publishing and Book Design in Latvia 1919-1940: A Re-discovery (published by Neputns, Riga, and distributed in the U.S. by Oak Knoll Books).
While not the most excitingly titled work, this scholarly volume is an exhaustive—and, for typophiles, entertaining —account of a little-known enclave of innovation, with hundreds of reproductions of rare and beautiful books and periodicals. Anyone curious about the power of design to define moments in time and place, or fetishistically interested in old printed paper, will be fascinated by the artifacts Fraser was able to harvest from museum basements, hidden archives, and collector's warrens. The visuals are enticing, but the range of scholarship is beyond impressive; Fraser has unearthed everything from commercial weeklies and monthlies to leftwing political journals and pamphlets to Zionist children's textbooks and illustrated storybooks from Russian, German, and Yiddish publishers.
Riga was filled with artists who have been ignored in histories of European design. They were sponges that soaked up modernist methods, sometimes mimicking and other times reinterpreting what was generated in the continent's more visible and historically recognized centers of art and design, including the USSR, Poland, Czechoslovakia, and Hungary. Still, a Latvian graphic sensibility—or Baltic style—emerged through a surfeit of large and small publications. Like most other European modern movements, its creators were smothered by oppressive Nazi decrees and Soviet Social Realist doctrines until designers were prohibited from doing anything but state-sanctioned work.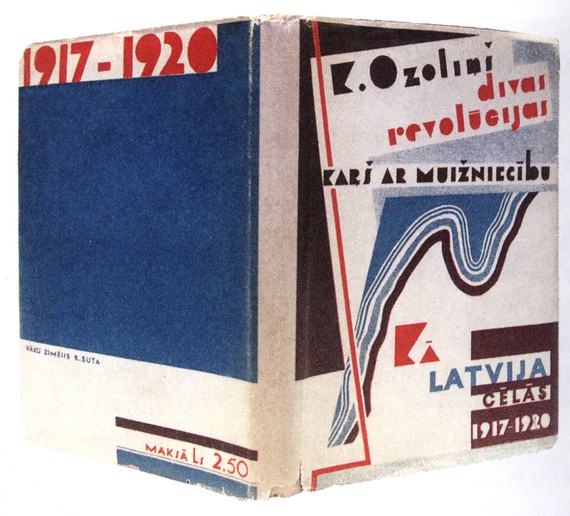 Yet before the final blow, the Riga-based Yiddish press was riding a renaissance wave. Idishe Bilder (Jewish Pictures), edited by, among others, Zelig Kalmanovitch, "worked at bringing the world to Yiddish-reading Jewry," Fraser wrote. "The very first issue's cover story on India's Jews is but one example." Photojournalism was the key to the paper's short-lived success. Every issue had a photographic cover, and photomontage was common inside. When war loomed, Idishe Bilder published a series about those countries to which Jews could flee.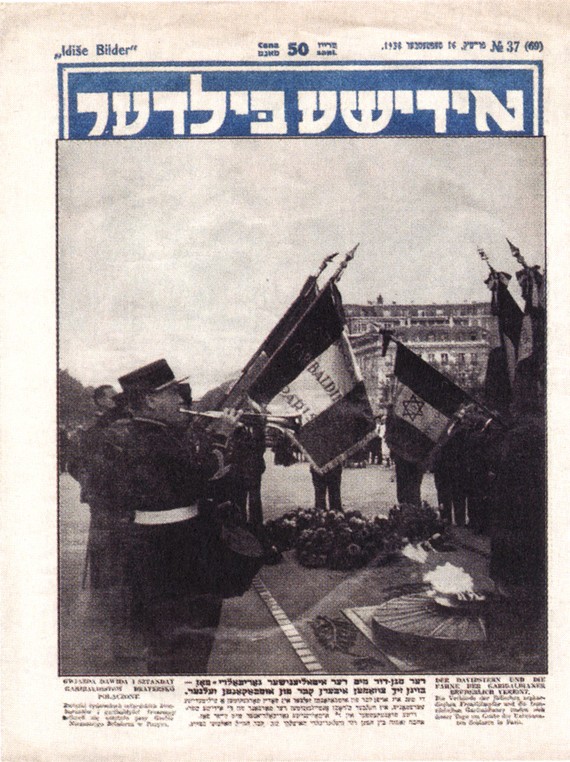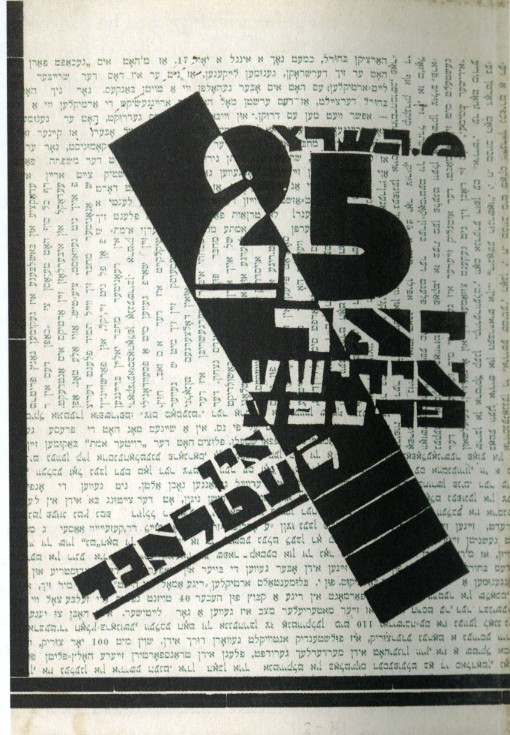 The political left also made up a significant portion of avant garde publishing, from "mild social democratic strains" to "the hardest core within the Latvian Communist Party." The design of the latter echoed the radical Russian Constructivist formats ultimately pre-empted by Stalin's turgid Social Realism. The most exciting of these was Jauna Gvarde (The New Garde, 1928). Informators (the Informer, 1932), Kreisa Fronte (The Left Front, 1928-30) which together put the names of two unheralded artist/designers into the world: Ernests Kalis and Samuils Haskins, who designed covers and produced woodcut illustrations.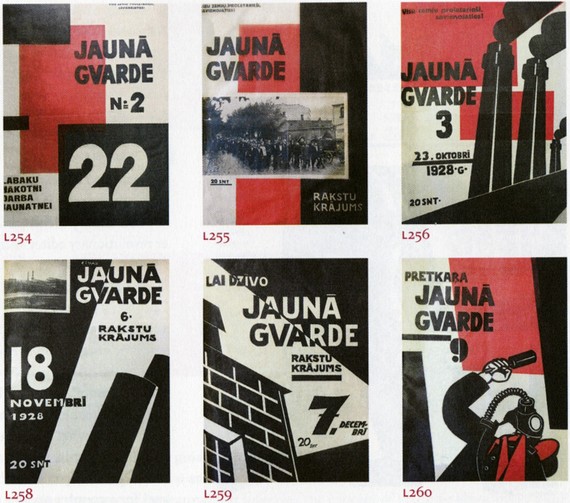 That some artifacts from the interwar period survived the subsequent political and cultural warfare is incredible. That they are documented today is due to Fraser's dogged research. Fraser, who had also authored books on the American billboard, Japanese modernism, and Czech book design, wrote clearly and precisely. His final book was a worthy use of his skills, bringing Latvia's design avant garde out from the shadow of Europe's better known movements.