Bieber Explained, Bay Defended: The Week's Best Pop-Culture Writing
The most intriguing articles about entertainment we've come across in the past seven days.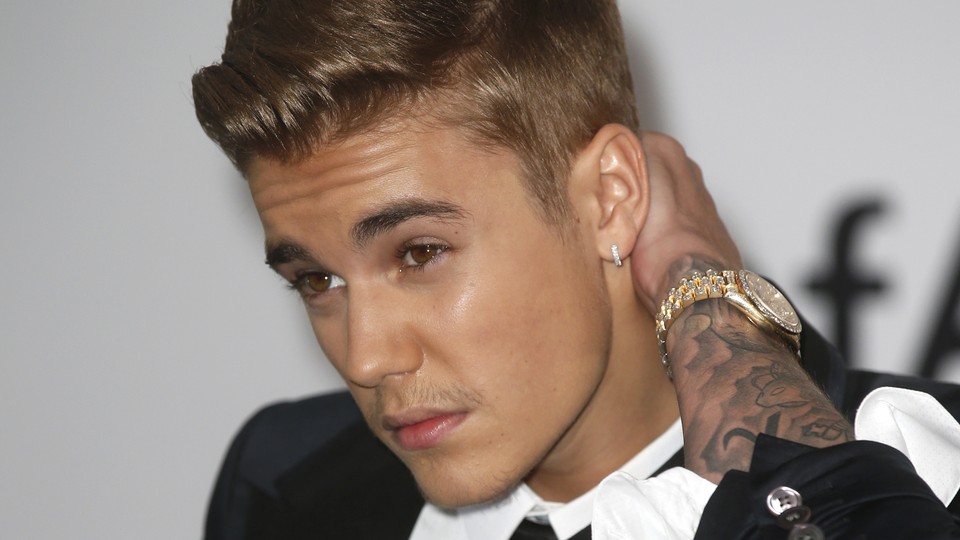 Let us know what we missed.
Justin Bieber: A Case Study in Growing Up Cosseted and Feral
Vanessa Grigoriadis | Vulture
"He sees himself as Brando, McQueen, Dean. We may see something different—a costume of machismo; a slip of a boy buffed up and doffing his shirt like a South Bronx stoopie in August; a white person fetishizing blackness with the laserlike focus of someone for whom 'being down' is the most important thing in life—all of it, perhaps, a way of covering up and hiding so that we don't find out what's behind the curtain, in case there is nothing at all."
In Brazil, the Joy of English
George Black | The New Yorker
"What would the World Cup be without these over-the-top grace notes from English commentators like Adrian Healey, who called the game for ESPN?"
Part Sendup, Part Anxious Self- Portrait: Friendship and the New Brooklyn Novel
Lydia Kiesling | Salon
"While the unrelenting atmosphere of Brooklyn novels, the arugula pizzas and gravlax toasts and privileged-person financial anxieties can oppress and eventually madden, I found things I wanted, at varying levels of elegance, in these novels."
A Eulogy for the Most Intoxicating USMNT of all Time
Kevin Alexander | The New Republic
"There was a point during the end of the Belgium game, when Lukaku roofed that second goal, and we could see the end was nigh, that I stopped being stressed out, and started to just feel proud."
American Loneliness
Emma Healey | The Los Angeles Review of Books
"The best thing about Catfish, then, is its truth and its thousand-watt sadness."
I Am the Real Nick Cave
John Wray | The New York Times
"Nothing happened in my childhood — no trauma or anything," Cave said, when I asked after the origins of his sensibility. "I just had a genetic disposition toward things that were horrible."
Stop Making Sense
Bryan Phillips | Grantland
"The one knock on the tournament so far, the reason you're not hearing even more people preemptively declare it THE BEST WORLD CUP EVER, is the lack of a truly great team."
The Hits of Yesterday and Today
Ann Powers | NPR
"Songs that linger in the environment for months keep mutating in listeners' ears and hearts, revealing the many ways people feel about—and through—pop. Here are a few stories of how that has worked for me this year."
Plot Is Overrated
Tom Scioli | Comics Alliance 
"Transformers: Age of Extinction proves that superheroes (which they are) don't need human identities. As Kirby said, superheroes are angels."