Coming Up: A Live Twitter Chat With 1book140 Author Rachel Cantor
The writer of A Highly Unlikely Scenario will take reader questions Thursday at 8 p.m. Eastern.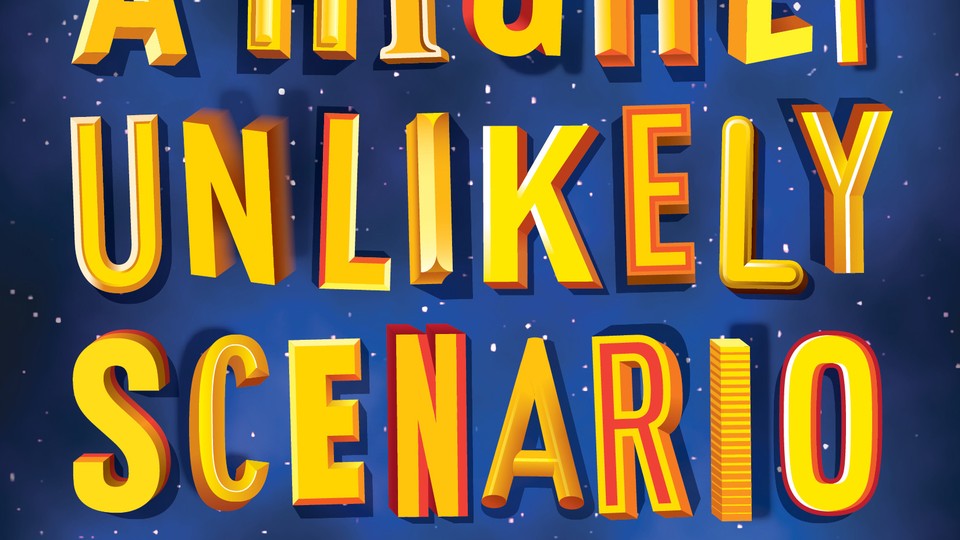 "Felix was always asking things of the Brazen Head... He especially liked giving the Head fantastic instructions: Use mutant robot zombies to collect the infofiles! Use color-coded carrier pigeons! Bake the anwers in a jujuberry pie!"
Cantor's fast-paced dystopian time travel comedy is full of fascinating references to history and mysticism that keep me close to search engines and Wikipedia—
Il Milione
, Roger Bacon, Pythagoras, and the beautiful 
Voynich Manuscript
, which may or may not have been (in some timeline) a work of Augmented Reality. During our live Twitter Q&A, we can consult the Brazen Head behind the book itself, asking Rachel more about her novel and the interwoven intellectual heritages that fast-food-fight through its pages.
Fast Food and Ways of Knowing
Cantor spoke about the 
connection between meditation practices and her protagonist Leonard
 in an interview with
One Story
. I'm fascinated by the ways of knowing that Rachel playfully places in conflict: Can powerful ideas be mass marketed like fast food, or do they persist through social movements, practices, rituals, or texts? Can close study, skilled readers, or software reconstruct their power? I also want to try some Pythagorean Pizza.
About Rachel Cantor
Rachel Cantor's debut novel follows on from a substantial short story publishing record in the 
Paris Review
, the 
Kenyon Review
, the 
New England Review
, and others. I have especially enjoyed 
a recent interview in Publishers Weekly
, where Cantor named no fewer than 37 favorite writers. Rachel now lives in Brooklyn, has written extensively for international development nonprofits, traveling widely in Europe, Sub-Saharan Africa, and South Asia.
How to Join Our Twitter Q&A
On 
Thursday, July 24th
, at 
8 p.m. Eastern
 / 
5 p.m. Pacific
, Rachel Cantor (
@RachelCantor
) will respond to questions posted to our hashtag, 
#1book140
, and our Twitter account (
@1book140
). We'll publish the conversation to 
TheAtlantic.com
 after the event.
If you haven't started reading the book, don't worry—there's still time! Find a copy of the book, consult our reading schedule, and join the conversation by tweeting out to #1book140.
If you can't join us Thursday night, add your questions in the comments section below.