O.J., Oberyn, and Offensive Lyrics: The Week's Best Pop-Culture Writing
The most intriguing articles about entertainment we've come across in the past seven days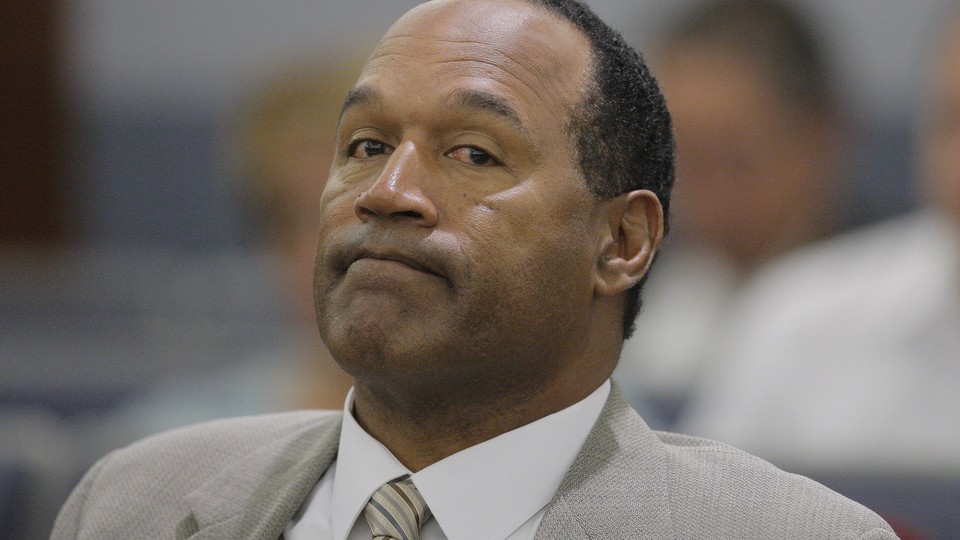 Click the links in the article titles to read the full pieces, and let us know what we've missed.
Oh! You Kid!
Jody Rosen | Slate
"If we listen closely to 'I Love, I Love, I Love My Wife—But Oh! You Kid!' we may hear a surprising lesson: that the culture-quaking shocks, the salaciousness and transgression we associate with blues and jazz and rock and hip-hop, first arrived in American pop many years earlier."
It All Began With O.J.
Lili Anolik | Vanity Fair
"The chase, which happened 20 years ago this month—June 17, 1994—happened because a woman and a man, Nicole Brown Simpson, 35, and Ronald Lyle Goldman, 25, had been brutally slain. Though nobody knew it at the time, out of that horrifying crime something new was born, or maybe "spawned" is a better word: reality TV.
Fire in the Belly
Logan Hill | Los Angeles Magazine
"It used to be that almost the only women who appeared pregnant on set were made to look that way. These days, as the clout of certain female stars has grown, producers have perfected all sorts of sophisticated tricks to keep actresses working, at times even using body doubles and computer graphics."
The Teen Whisperer
Margaret Talbot | The New Yorker
"In a different era, The Fault in Our Stars could have been that kind of cultish book. For many young people today, however, reading is not an act of private communion with an author whom they imagine vaguely, if at all, but a prelude to a social experience—following the author on Twitter, meeting other readers, collaborating with them on projects, writing fan fiction."
Jack White's Meg White Problem
Steven Hyden | Grantland
"The bewildered and unmistakably male side of Jack White's music is more noticeable now because the sweet (bordering on twee) walk-with-me—Suzy Lee romanticism that once acted as its counterpoint has vanished."
Retro Rap That Puts Women Down
Jon Caramanica | The New York Times
"Plenty of pop is corrosive in one way or another, and hip-hop and R&B radio is a cornucopia of tough sex talk, aggressive seductions and more. But outright five-alarm misogyny has become increasingly rare. In the Drake era, especially, emotional accountability is at a premium and not a sign of outsiderness."
Don't Worry So Much: How Not To Review Women's Writing
Mallory Ortberg | The Toast
"I find it heartbreakingly sad that the idea of a successful female poet whose work is read and enjoyed by many is a problem, that a woman who isn't being constantly scrutinized and denigrated on Twitter is worrisome."
A Bisexual's Requiem for Game of Thrones
C.A. Pinkham | Jezebel
"I've spent thousands of words trying to explain my bisexuality, and a fictional character needed only 42 of them to do a better job of it than I ever could."